Donald Trump has had people laughing at him - after he hilariously referred to burgers as 'hamberders'.
The US President made the hamberders gaffe following a dinner he had with college American football champions, Clemson, at the White House.
Because of the Government shutdown, Trump had to order in a lot of fast food as his chefs weren't working.
It led to a number of pictures doing the rounds of Trump posing with all of the food.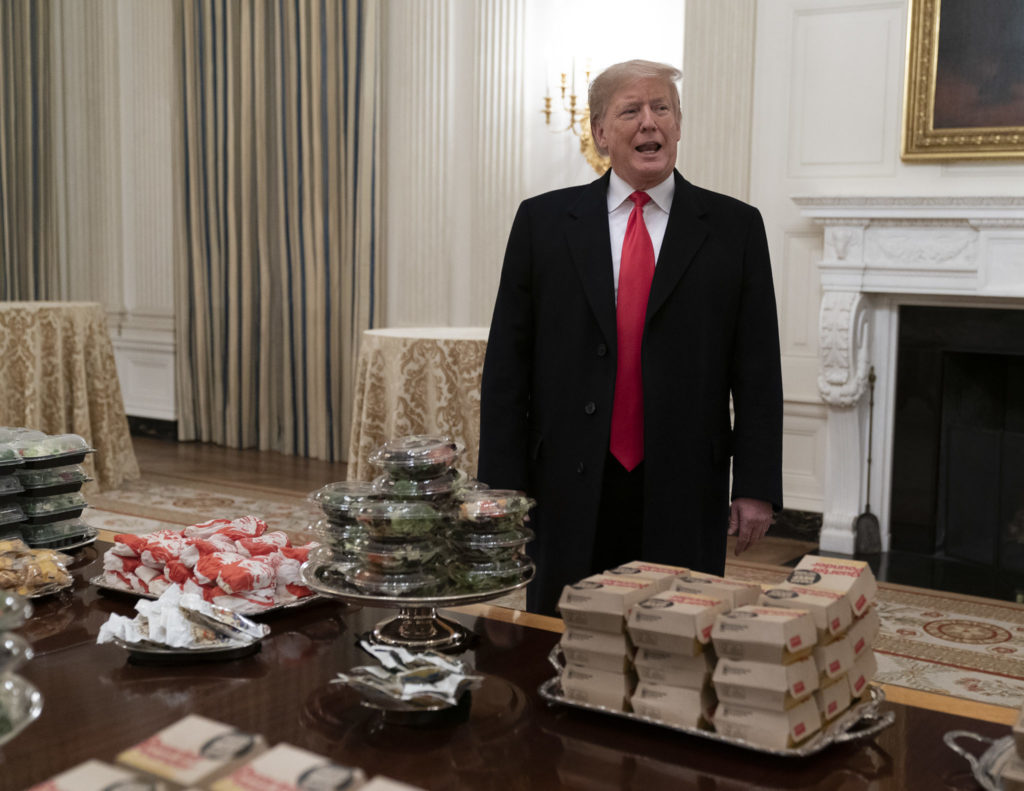 Trump then showed off how proud he was of the evening in a tweet, where the mistake was then spotted.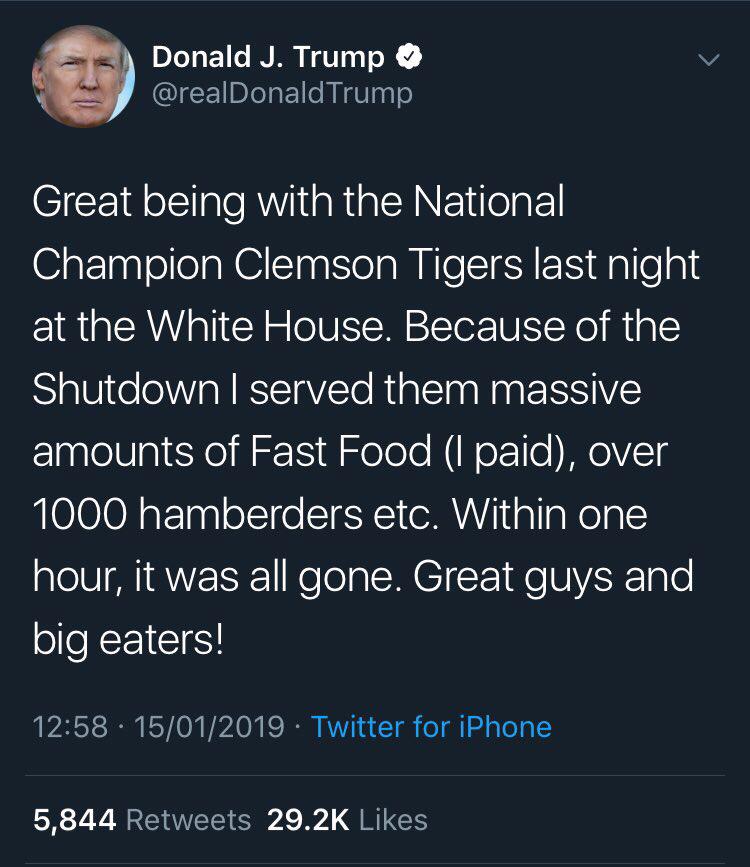 The internet couldn't help but laugh at the mistake, drawing comparisons to the 'covfefe' tweet.
Late night TV hosts in tthe US used the Tweet for their own entertainment, including Jimmy Kimmel: