There are fears motorists may be a bit rusty following the prolonged level 5 restrictions.
It comes as new CSO data reveals a significant increase in the volume of traffic on the roads.
An Garda Síochána and the RSA are asking road users to 'get their mind in gear' and put safety first with travel restrictions lifted.

More Information in the link: https://t.co/kLxnbIuo6x#HereToHelp #StaySafe pic.twitter.com/qU5BEEOxwq

— An Garda Síochána (@GardaTraffic) May 12, 2021
Traffic Volumes Are Going Up
The number of cars on the road increased by 26% in Dublin the week the 5km restriction expired in April.
That's compared to the week previous.
Traffic increased in regional areas by 21%.
Chief Superintendent Ray McMahon from Garda roads policing unit says they expect roads to get busier
"Now that we're going outside our county boundaries and people want to visit relatives throughout the country, those roads will be used a lot more and we're aware of that."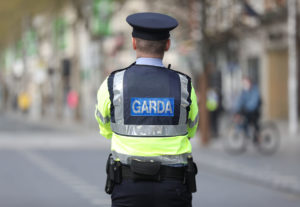 Drivers Or Cars Can Get A Bit Rusty
Together with the RSA, Gardaí are appealing to road users to be extra cautious and alert on the roads.
RSA CEO Sam Waide says it's not just the drivers that could be a little rusty:
"Just like drivers being rusty, it's just the same with vehicles if they're not being used on a regular basis."
He's advising people especially to check the tyre pressure in cars that haven't been used in a while.
The advice from Gardaí if you're heading off to visit family this weekend, is to slow down.
To avoid distractions and to be aware of vulnerable road users.