The latest figures on COVID-19 show there have been four further deaths in Ireland.
57 more cases have been confirmed by the Department of Health, the total is now 24,639.
There have now been a total 1,608 coronavirus-related deaths here.
8 of last 9 days the number of new #Covid19 cases has been below 100. Today's new cases = 57. This progress is thanks to YOU & your family. We now need to maintain it & work to carefully find ways of living alongside the virus by following our plan. Stay safe. We will get there

— Simon Harris TD (@SimonHarrisTD) May 24, 2020
More Deaths Reported Amid Distancing Debate
It comes amid debate over social distancing regulations.
The head of the HSE Paul Reid has said any guidance on social distancing will only come from the NPHET.
However, admitted that reducing social distancing limits would "significantly" increase hospital capacity.
The two metre rule to stop the spread of COVID-19 is still in place by Government.
The Taoiseach Leo Varadkar confirmed this week that there is no change.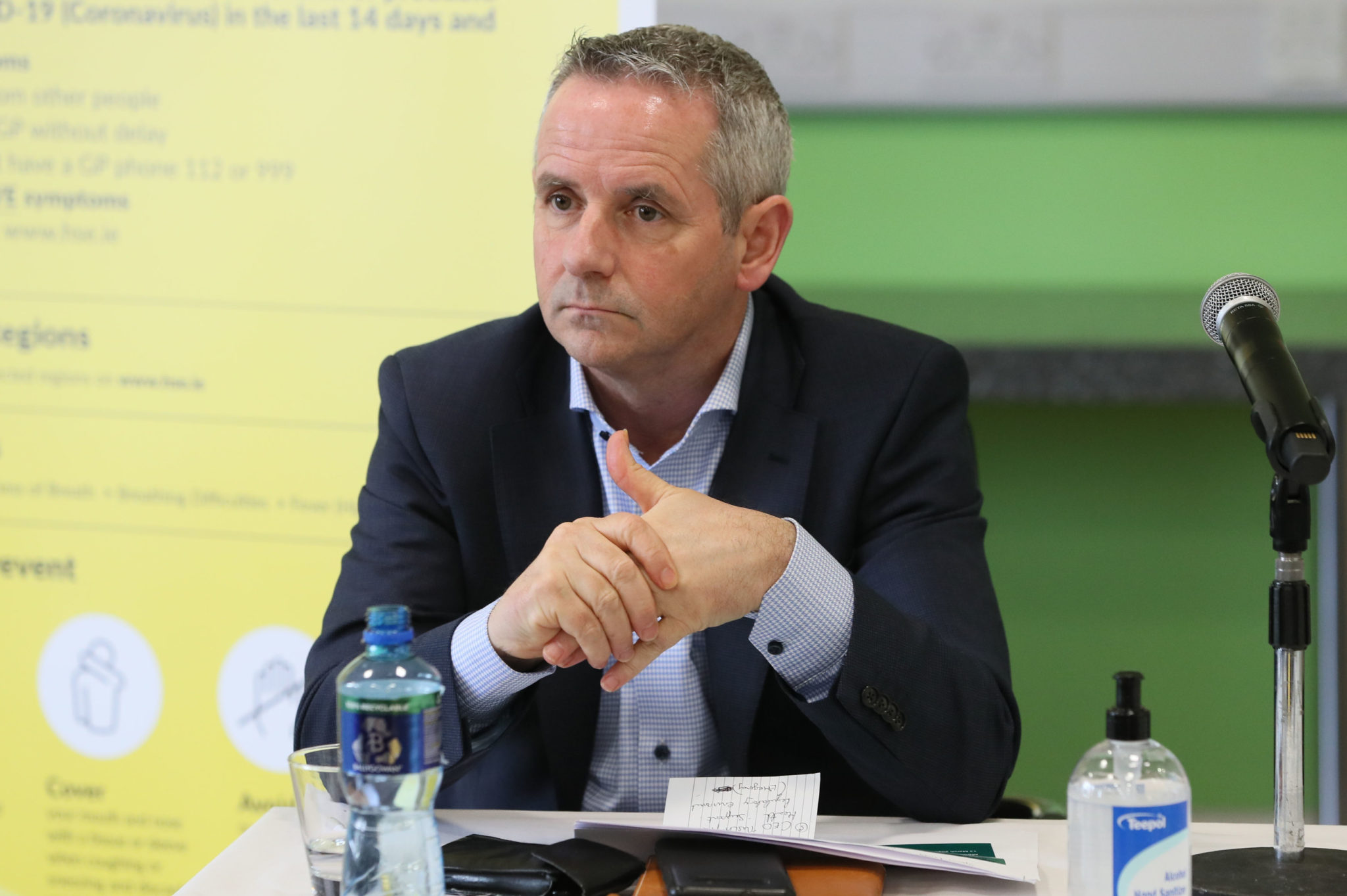 Paul Reid, speaking earlier today, said two metres is the guidance they're planning with:
"Guidance at the minute is the two metre and that's what we are planning in terms of framework for new services to work through."
"Obviously that does have significant implications for us in terms of emergency departments, outpatients, waiting rooms, etc".
"So two metres will reduce the volume that we could have attending at a particular time.
"But we have to work off what the current guidance is - the current guidance is two metres."