Irish fishermen have caught over 400 tonnes of litter in the last five years.
That's about four times the weight of a blue whale.
Over two hundred boats are taking part, from twelve ports.
"There's an overriding consensus we need to take action and to work together to protect our marine environment. And so we've begun..."

Jim O'Toole, CEO BIM refers to the Clean Oceans Initiative at the Our Ocean Wealth Summit 2019. #OOWsummit19 #Ireland4SDGs #2030isNow pic.twitter.com/bOydvLdHFZ

— Bord Iascaigh Mhara (@BordIascMhara) June 10, 2019
Toilet Seats, Trees and Wheelie Bins
Marine litter grabbed by fishermen has included toilet seats, trees and even wheelie bins.
They are put in skip bags to be recycled back on land.
Terry Kelly from the Harbour Master's office in Howth says fishing gear appears too.
"It could be a lobster pot, it could be ropes, it could be old netting."
But he says a lot of other things have come up.
"It could be a tyre from a car, it could be anything that's dropped on the seabed."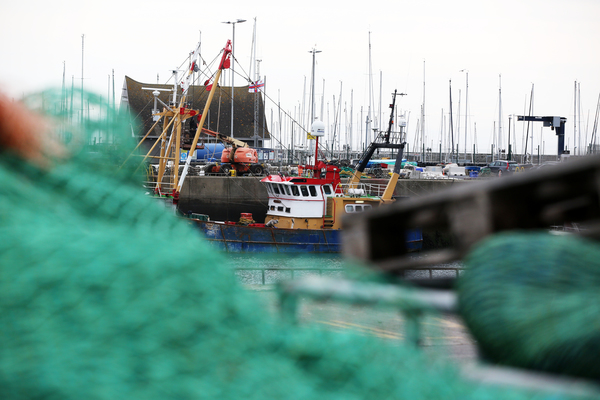 Terry says people would be shocked at what they might find in the water.
"In the south coast of England we picked up lots of stuff."
"Old war stuff like torpedoes used to come up, we once caught a mine as well."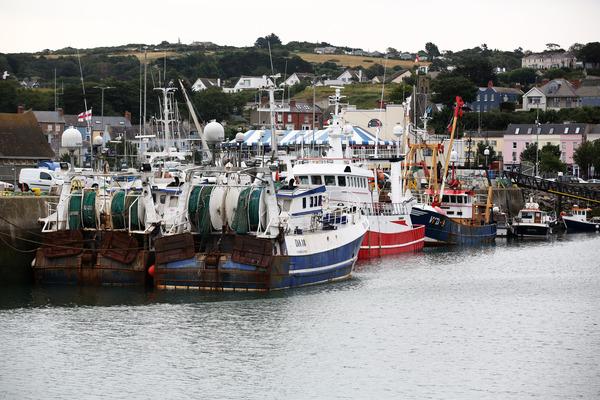 Catherine Barrett is with Bord Iascaigh Mhara, who run the scheme.
"They were never asked before, in the past they might have been charged to bring it [litter] back."
"Whereas now, we have a program in place. There's a structure, there's a network."
Rubbish! OSPAR's latest assessment of the state of the North-East Atlantic showed that marine litter is a problem but OSPAR has a plan #OSPARministerial2020 #marinelitter pic.twitter.com/eeNNwpg1Ra

— OSPAR (@osparcomm) January 22, 2020
Around 40% of what's collected is fishing gear, so fishermen are being urged to pass over their used equipment.