Farmers protesting
Beef farmers are again protesting in Dublin with large parts of the city centre closed.
The group of independent farmers say many won't survive into the new year if beef prices remain below the cost of production.
They want an emergency meeting of the beef task force and an immediate increase in prices.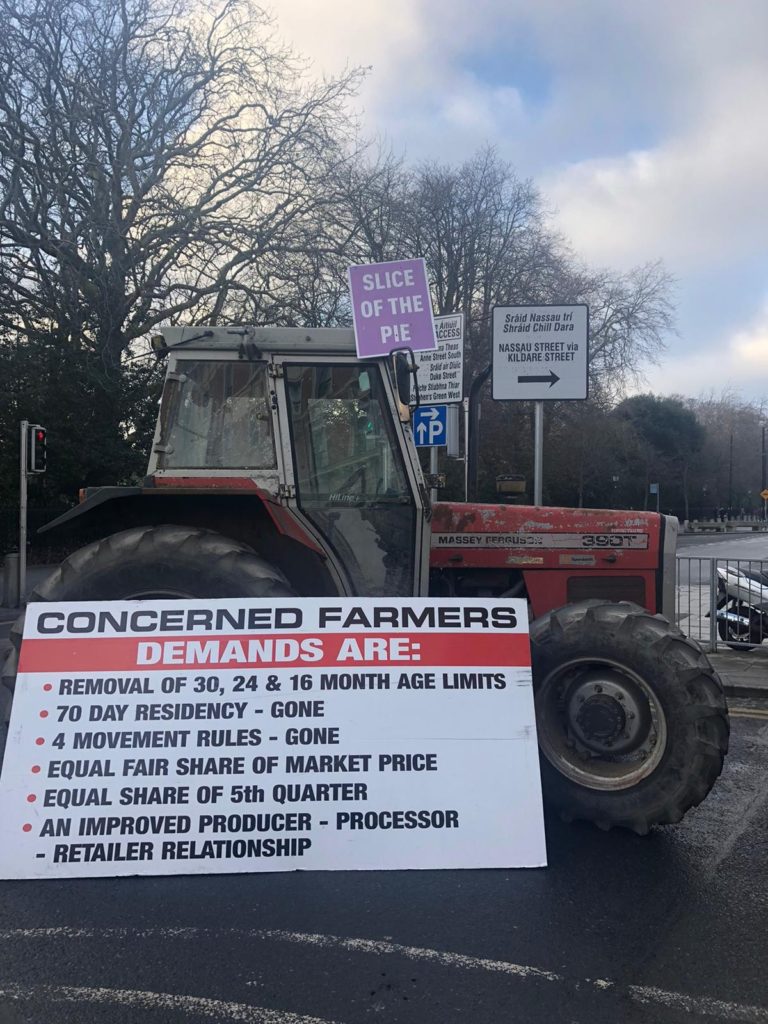 In a statement, the Independent Farmers group said:
"Farmers remain very frustrated with the lack of action by our current government to support an industry in distress.
"[We] are travelling from all over the country to converge on Dublin City on Tuesday 17th December".
"To highlight the plight of farmers and the demise of rural Ireland."
They are calling for an 'urgent, immediate' beef price increase, as well as for an emergency meeting of the Beef Market Task Force to be convened.