Hundreds of farmers are protesting across the country to raise concerns about the future of the sector.
Farmers are attending the demos to highlight their concerns about changes to EU policy and Climate Action.
These farmers have written "Stand Up for Farming" on the front of a dozen tractors.
They're rolling through Swords village in north Dublin this afternoon.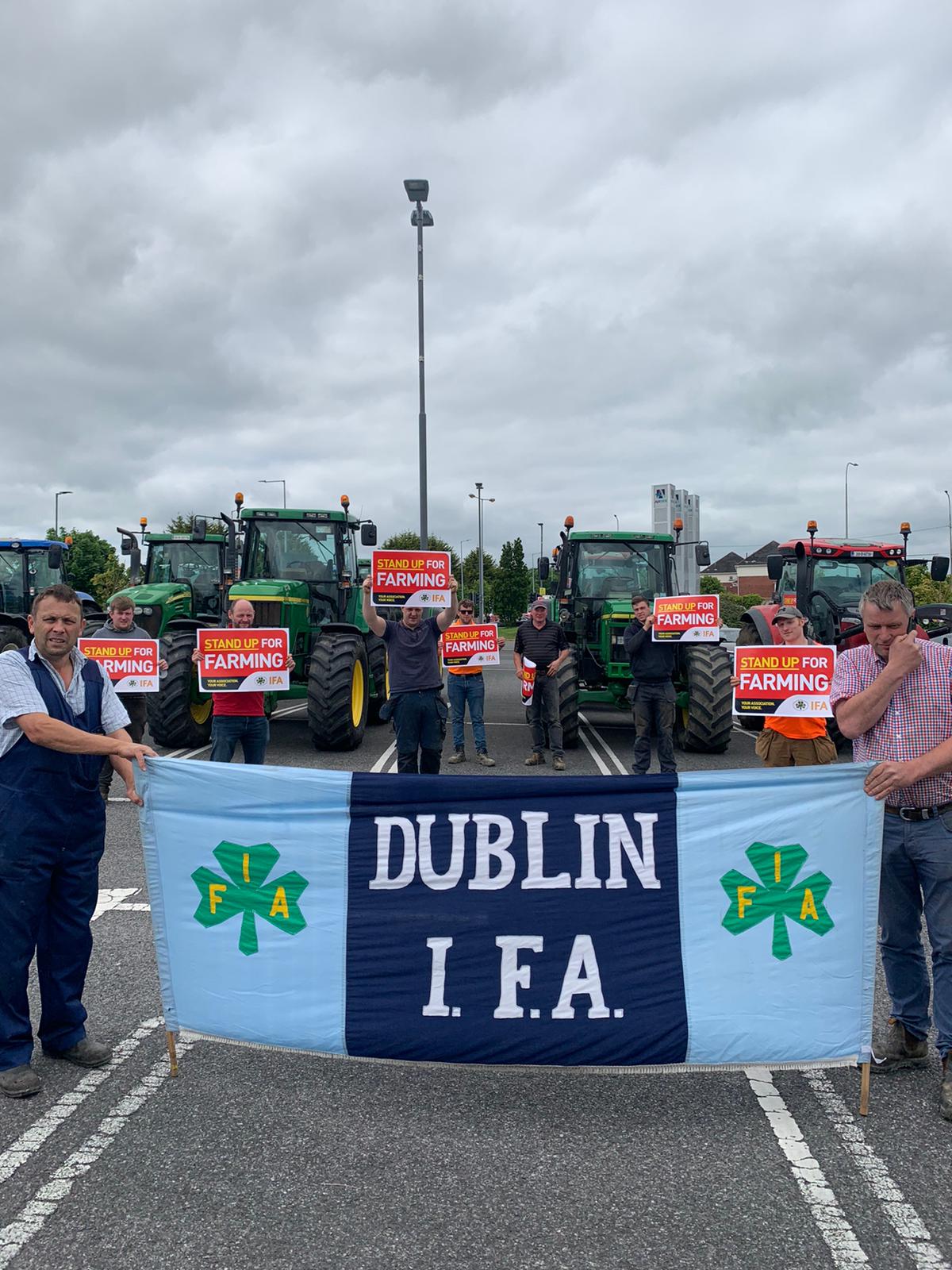 The IFA Is Unhappy With Climate Action Bill
This demo is one of the 30 that's happening across the country today.
So they've been organised by the Irish Farmers Association.
They're unhappy with the Government's Climate Action Bill.
However the farmers are also protesting about other issues too.
IFA #Mayo going through Main Street Ballina today #StandUpForFarming pic.twitter.com/MasSp8QjLf

— Irish Farmers' Association (@IFAmedia) June 11, 2021
EU And Climate Changes A "Twin Attack"
Derek Rogers is a young farmer in Ballyboughal:
"Our ability to grow high yield crops, which we need for financial security, is being impacted by restrictions on sprays and fertilisers."
The IFA says some possible changes to the EU's common agricultural policy are a "twin attack" on the sector.
Meanwhile, Lawrence Ward is from the the Dublin Executive.
So he says smaller farmers are going to struggle for the next couple of years:
"I think the family farm structure, 100 acre or 150 acre, is going to be under severe pressure for the next seven or eight years."
The IFA says farming as it currently is will cease to exist if the Government doesn't address these concerns.