A European arrest warrant has been issued for Gerry 'the Monk' Hutch.
It's in connection with the Regency Hotel attack.
He's wanted for questioning about the murder of David Byrne at the hotel five years ago.
David Byrne – a member of the Kinahan cartel – was shot dead and two other men were injured.
Gardai have long believed the attack was carried out by the Hutch gang.
Officers think it was in retaliation for the murder of Gary Hutch in Spain in 2015.
Gary Hutch was the nephew of Gerry the Monk Hutch.
Now Gardaí want to charge him with murder in relation to the Regency shooting.
Paul Williams from the Independent, broke the story.
"They believe he was the mastermind of the attack."
Paul says the Director of Public Prosecutions has decided to charge him with murder.
Also, he believes that Mr. Hutch could be arrested "within hours or a couple of days."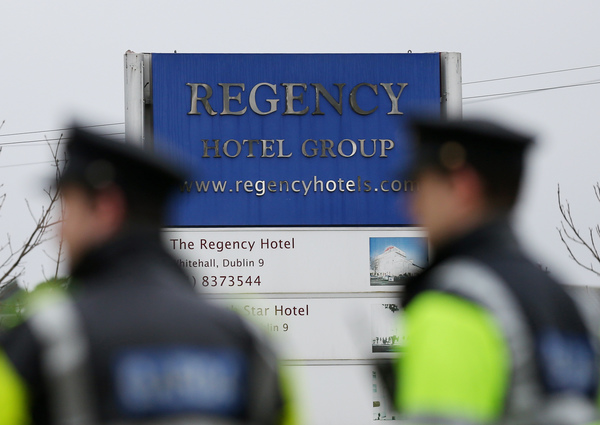 Nobody's Ever Been Convicted For The Attack.
Patrick Hutch – Gerry's nephew and Gary's brother went on trial.
However it collapsed following the tragic death of the lead detective in the case.
The Regency shooting reignited a feud that claimed 18 lives.
The arrest of Gerry Hutch would be a major development in the investigation.