Health officials have reported an additional 811 cases of Coronavirus today.
Three more people have died with the disease, taking the death toll here to 1,830.
From today's cases, there are 190 in Dublin, 141 in Cork, 62 in Wexford, 51 in Kerry, 50 in Clare.
While the rest (317) are spread across every other county.
234 people are currently in hospital with the disease, 32 of those are in Intensive Care.
The Department of Health says 22 people have been admitted to hospital in the last 24 hours.
❗811 cases.

‼️3 deaths.

🏰 190 in Dublin.

📈 CMO warning of "Widespread community transmission."

— Spooky Tom Douglas (@TomDouglas95) October 13, 2020
Coronavirus - "Widespread Community Transmission"
Dr. Tony Holohan is warning of "widespread community transmission" across the country.
Additionally, he says, "the spread of COVID-19 is a whole population issue."
"We're appealing to every single individual, every single family, household, organisation, workplace, to act on public health advice. "
"You are the front line defence against this disease."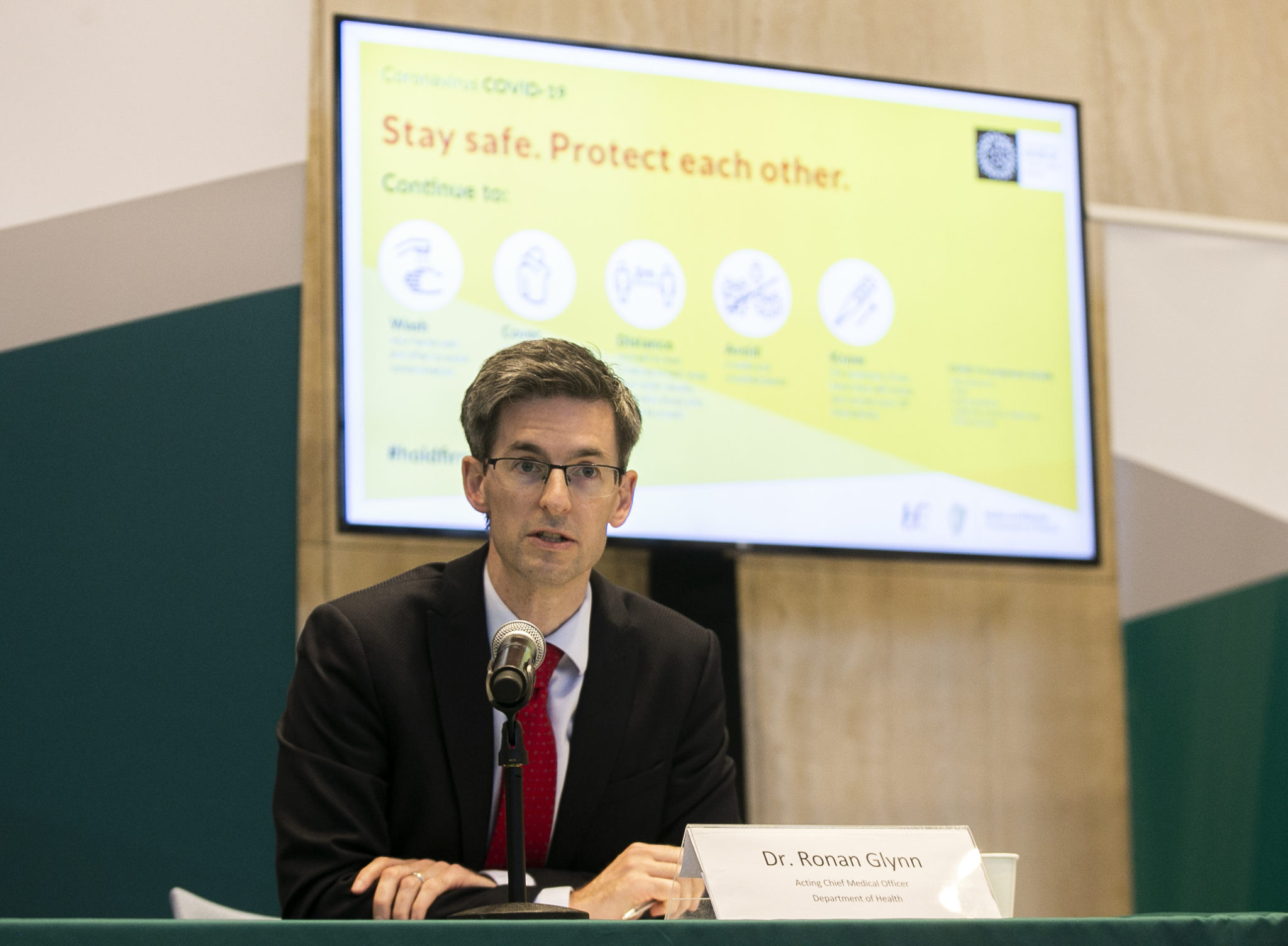 Glynn: Limit Your Contacts & Avoid Crowds
While Assistant CMO Dr. Ronan Glynn has a stark warning if this continues:
"We're going to see more vulnerable groups being infected."
Adding to that, he says "the result of that, unfortunately will be further hospitalisations and deaths"
Finally, "following basic public health measures will ultimately save lives."