Ireland will have it's own return scheme to recycle used bottles and cans in early 2024.
Re-Turn was launched today for producers and retailers - they're legally obliged to register with the operator.
A refund of up to 25 cents, depending on the size of the container, will be given when it is returned for recycling.
Minister of State Ossian Smyth says this will dramatically cut littering:
"So what we're doing is we're putting in Reverse Vending Machines, into every supermarket in the country."
"Then, when you come to the supermarket, you bring your bag of cans or bottles."
Minister Smyth says they'll be dropped into the machine one by one (see the photo at the top!)
It will then print a receipt that can be traded in for cash, 15 cent per small (500ml or under) and 25 cent for bigger containers, up to 3L.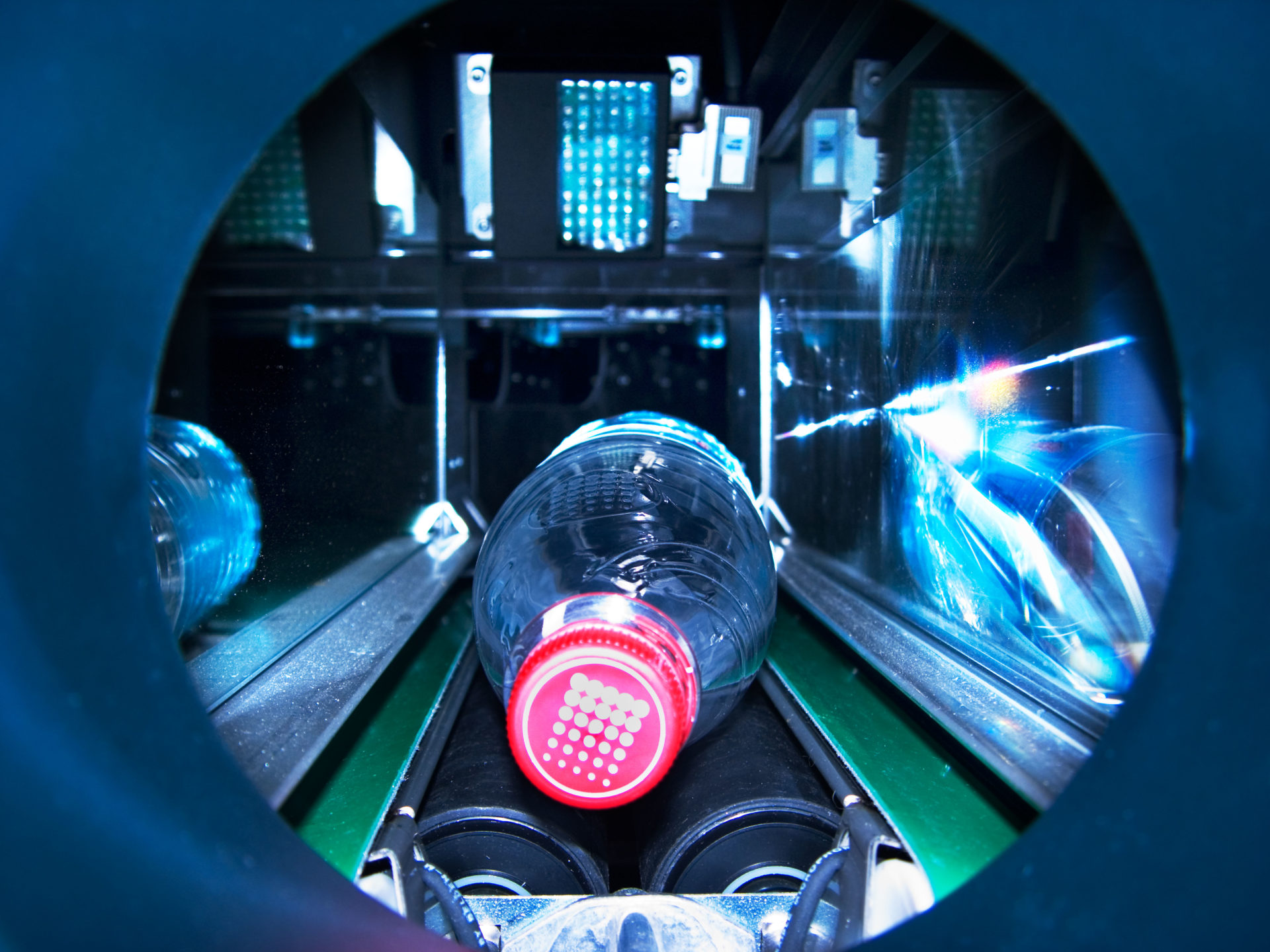 Maximilian Weinzierl / Alamy Stock Photo
Lidl Scheme
A pilot project by one retailer in two of it's stores has been described as 'massively popular.'
Lidl Ireland's Sales Organisation Director, Jillian Hughes, explains what she noticed in Glenageary and Claremorris:
"We have had nearly 800,00 bottles and cans returned in the past year," she says.
That has turned into about €68,000 in refunds for customers.
Lidl used store vouchers, but the Government scheme announced today will use cash.
Jillian says it has been "hugely successful" and the feedback from customers has been "really positive."
Changing Behaviours
Plastic bags are a very good example of how to stop people littering them.
That's according to UCD Assistant Professor of Environmental Policy, Dr. Cara Augustenborg:
"We have seen how putting a small fee on bags in 2009 can absolutely transform the landscape and really address the litter problem."
Dr Augustenborg says it also brings Ireland towards a more Circular Economy, which is a system being adopted by many EU countries in recent times.
"Seeing waste as fuel for another type of product," is how Cara explained it.
Main Photo: A Germany 'reverse vending machine' by Kay Roxby / Alamy Stock Photo