Two new bombshells make their Love Island debut
Tonight's episode of Love Island will see two new Islanders enter the villa to shake things up.
Get to know Demi Jones and Wallace Wilson here:
Demi Jones
Age: 21
Hometown: Portsmouth
Occupation: Style Advisor at a Boutique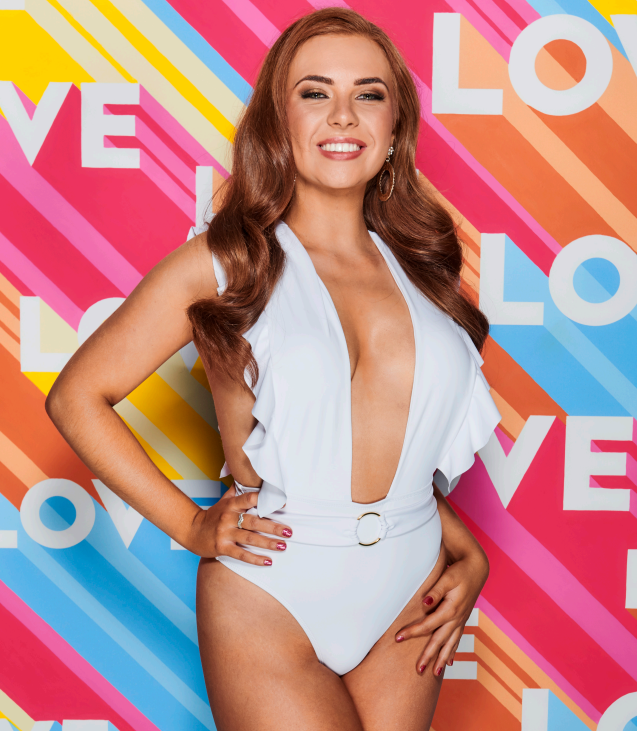 Demi's fairly confident - she thinks the boys will go for her looks when they see her initially.
She says they'll be too concerned with her features to get to know her on a deeper level.
The 21-year-old says she has a bubbly and fun personality.
 

View this post on Instagram

 
Demi rates her looks a seven out of 10 and says her best feature is her hair - she's a natural red head.
Her ideal man would be somebody macho and mature, 'Someone sexy!'
'I like cheekiness, also at the same time they've got to make me laugh.'
 

View this post on Instagram

 
Out of all the boys in the villa, Demi has her eyes on Paige's man Finn and unlucky in love Nas.
Her celebrity crushes are Zac Efron and Tom Hardy.
The Style Advisor's ideal date would feature a classic dinner and cocktails.
 

View this post on Instagram

 
An immediate turn off for Demi is cockiness, 'A boy asked me to put his shoes on for him once… turn off!'
She says she'll stay loyal if her other half gives her, 'the right attention or affection.'
 

View this post on Instagram

 
Demi feels it's important to be loyal and honest in the villa.
'If I started falling for someone that a girl had feelings for or had a thing with in the past, I'd have to be honest and not be all sly about it.'
 

View this post on Instagram

 
Wallace Wilson
Age: 24
Hometown: Inverness
Occupation: Personal Trainer
Wallace says he'll make the perfect Islander because he has a positive mentality and he's really open minded.
He describes himself as confident, funny and energetic and rates himself an eight out of 10 in looks.
'My eyes are my best feature.'
 

View this post on Instagram

 
Wallace says his ideal woman would be someone ambitious, athletic and confident.
Out of all the villa girls, he has his eyes on Paige, Siânnise and Sophie.
Meanwhile, his celebrity crush is Megan Fox.
 

View this post on Instagram

 
The 24-year-old's ideal date would have to be something fun, 'like going to the zoo would be good.'
One of Wallace's biggest turn offs in a girl is indecisiveness.
The new Islander says he has no problem stepping on toes in the villa, 'you've got to look after number one.'
 

View this post on Instagram

 
The Personal Trainer says he could very well get a wandering eye in the villa.
However, he insists he'd definitely be honest about it.
He says he usually meets women on a night out, 'or I'll slide into the DMs off the back of an Instagram story.'
 

View this post on Instagram

 
Love Island returns tonight at 9pm on Virgin Media One.
Meanwhile, check out our brand new Love Island Instagram filter Couple Up! here.