Love Island day 2
It's only day 2 in the Love Island villa, but the drama has started already.
Twins Eve and Jess are fighting over a boy, despite claiming they never would.
The first challenge of the series has some big reveals.
And Shaughna is already afraid of losing Callum.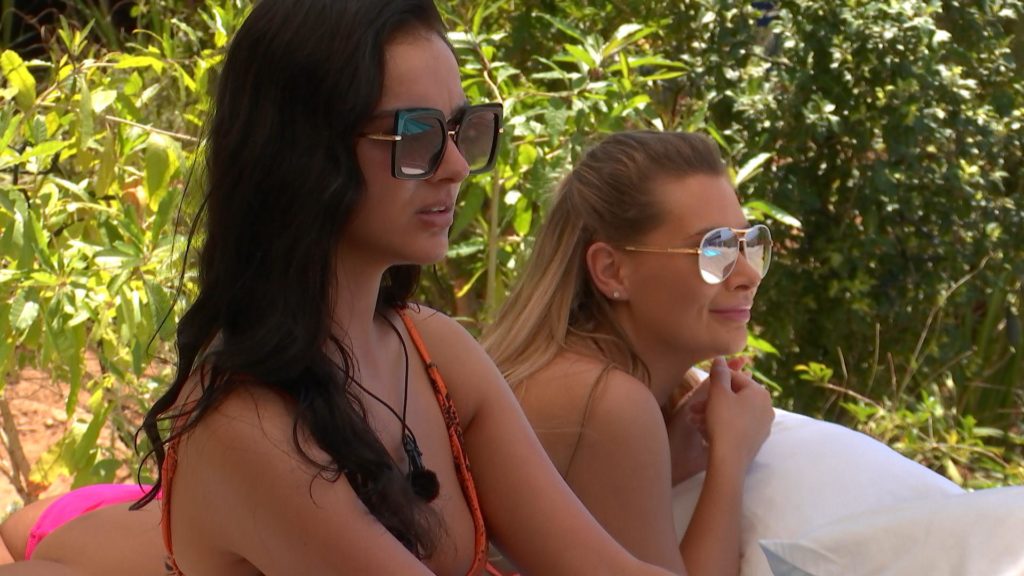 Here are your day 2 spoilers:
The islanders get to know the new arrivals
Eve and Jess are joined at the fire pit by Callum, Connor and Mike.
Mike asks one of the twins (this is going to get confusing) what they do for work.
Eve/Jess replies, "I study geography," to which Callum replies, "So not just a pretty face then."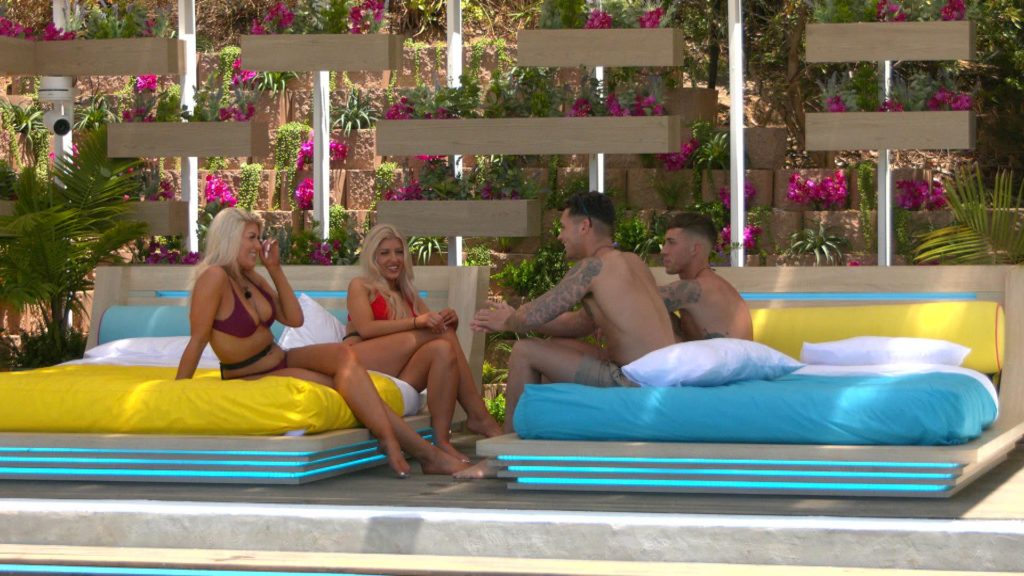 Shaughna is chilling in a daybed with Leanne when she overhears Callum's remark.
She looks upset, but Siânnise reassures her that it, "Doesn't mean anything."
"I'm fine, I'm fine," says Shaughna.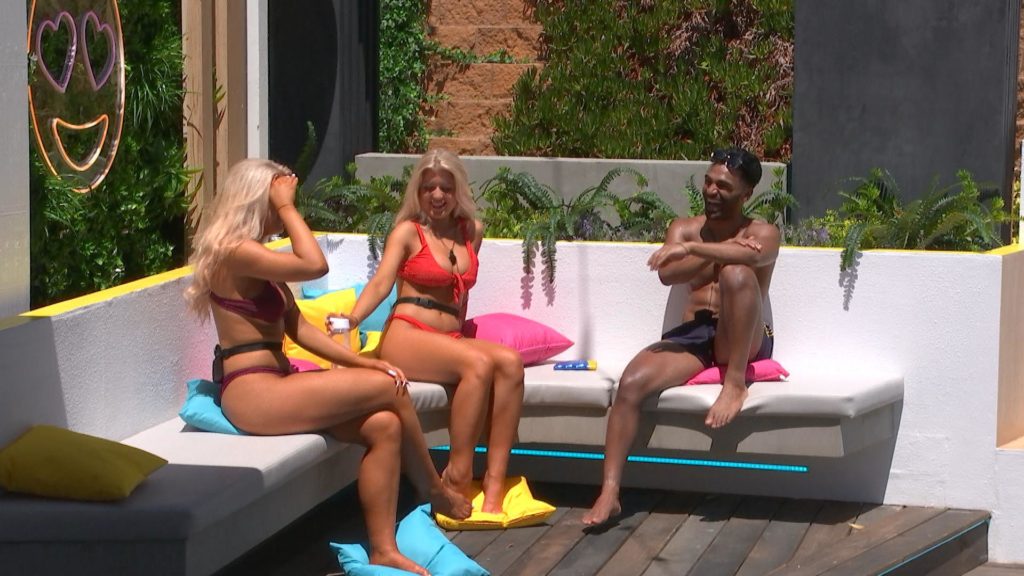 However she goes on.
"Listen, if them boys come back up and they can tell the difference between Jess and Eve I'm kicking off."
Later in the Beach Hut Shaughna reveals, "I really am trying to put on a stiff upper lip but I am sh***ing myself" Spill The Tea
It's the first challenge of the new series.
Ollie gets a text which reads: Islanders, It's time to stir things up as your steamy secrets are revealed in today's boys vs girls challenge... Spill The Tea.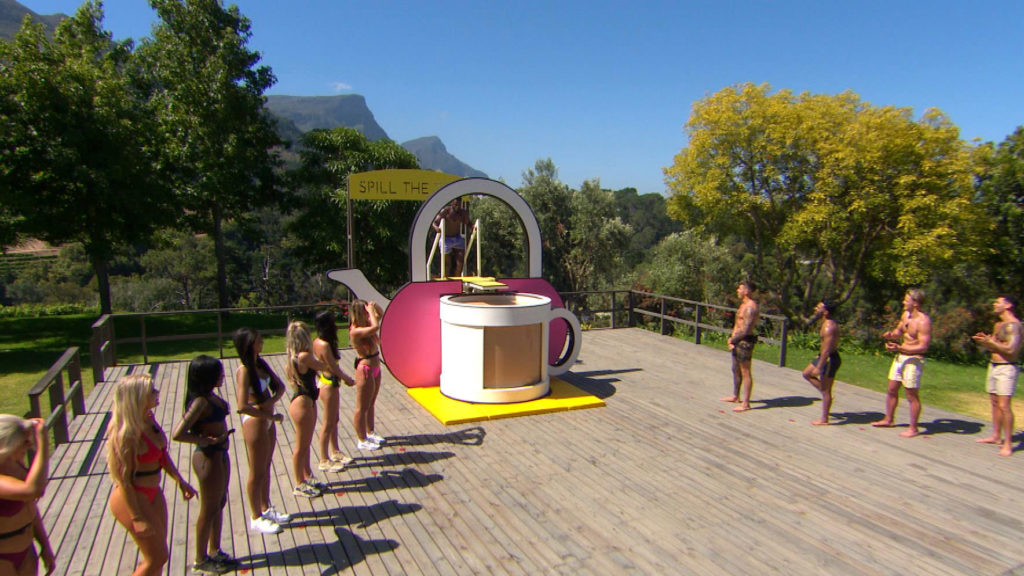 The Islanders head to the challenge area where they can be dunked into a teapot for incorrect answers.
Shaughna reads for a challenge card, "This boy's favourite sex position is the butter churner."
The girls then have to kiss the boy they think Shaughna is referring to.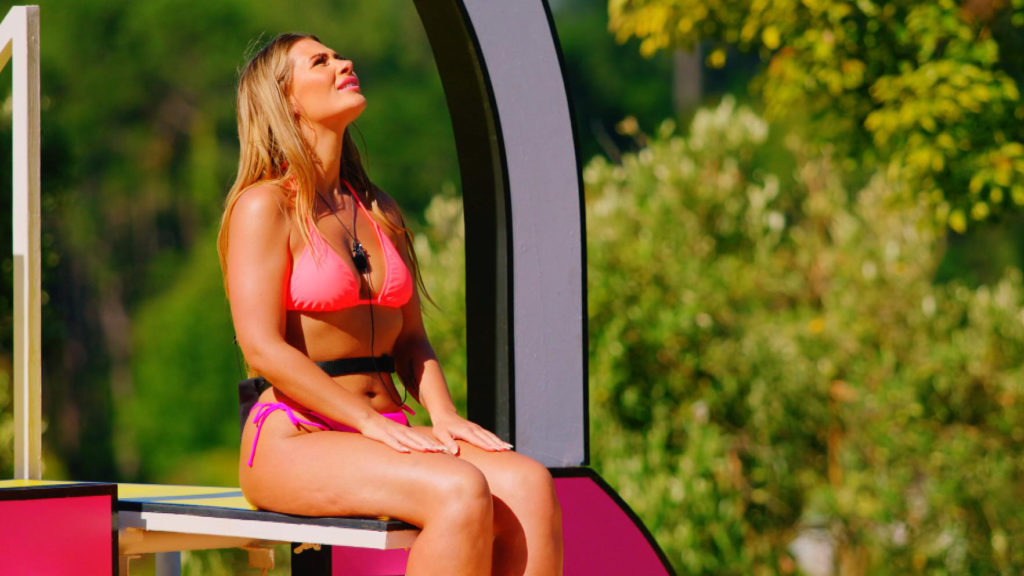 Later in the game Sophie reads another clue.
She looks unimpressed when her card reads, 'This boy has slept with over 100 people.'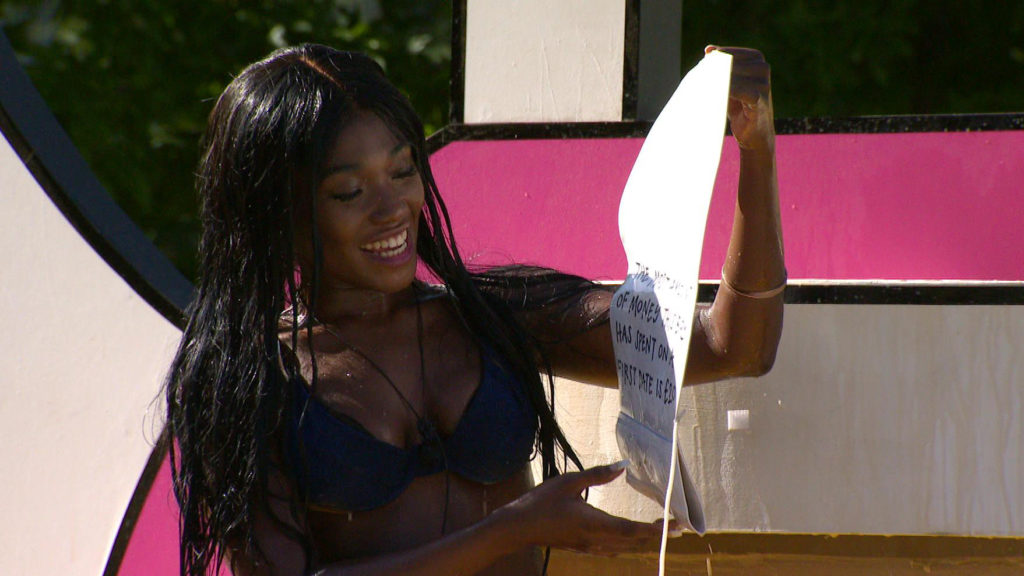 It's then Paige's turn and she reveals that one of the boys has cheated on a girlfriend, "eight or nine times."
When she opens an envelope to reveal the answer she is shocked.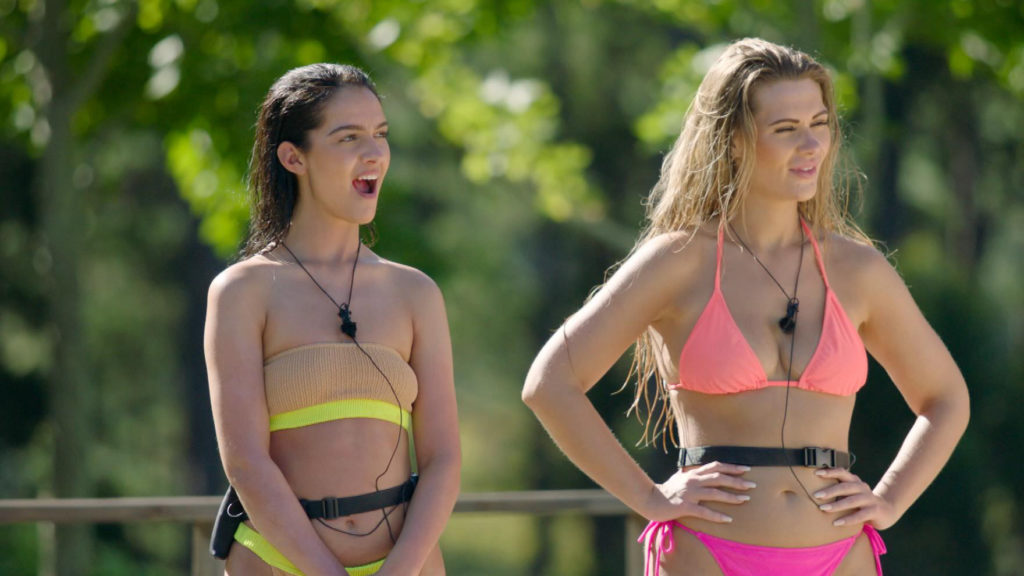 Trouble for the twins
It's night time in the villa.
Eve and Jess have a private discussion about which boy they're going to choose to couple up with.
Eve says, "For me, I've made up my mind."
Jess demands, "Who? Tell me then."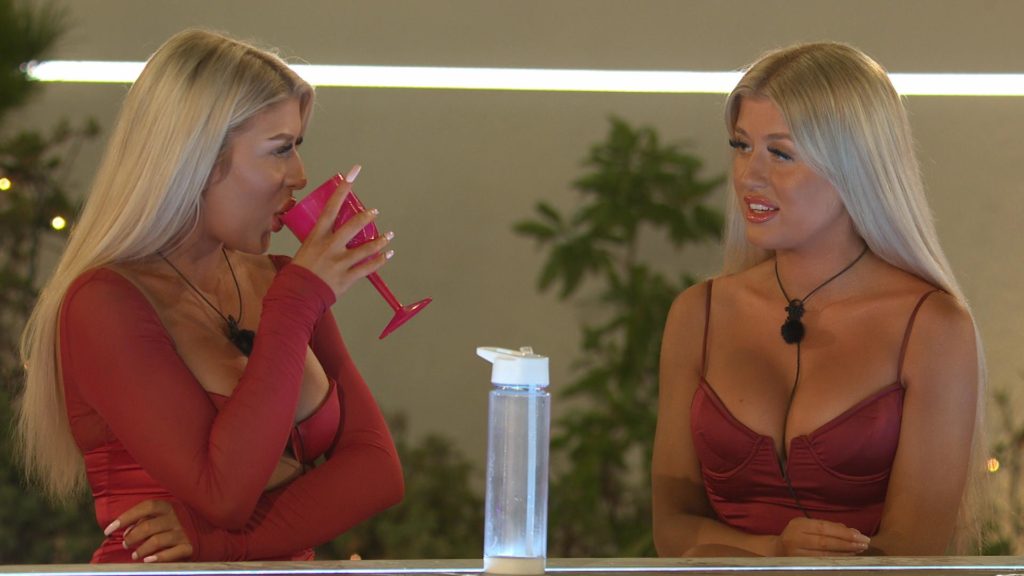 We don't get to hear Eve's answer but it looks like both twins are after the same boy.
Jess asks, "How come you made that decision?"
Eve replies, "I don't know. It's just the way I feel."
Frustrated Jess says, "No, no can I just say..."
Eve asks why she's getting annoyed and the sisters bicker.
Jess & Eve make their decision
Interrupting their conversation Eve gets a text which says: Jess and Eve it's now time for your to choose which boys you want to couple up with.
The Islanders gather at the fire pit for the big reveal.
Love Island continues tonight at 9pm on Virgin Media One.