After We Collided
A brand new trailer for After We Collided dropped this week.
Dylan Sprouse features in the After sequel alongside original stars Hero Fiennes Tiffin and Josephine Langford.
While Candice King (Caroline Forbes in The Vampire Diaries) also makes an appearance.
After
Just to get you up to speed, here's a quick recap of the first movie.
After follows the story of a dedicated student, dutiful daughter and loyal girlfriend named Tessa Young.
However, this all changes when she enters her first semester of college.
Tessa meets Hardin Scott, a very handsome and mysterious bad boy.
The pair grow close, and their romance destroys her relationship with her high school sweetheart Noah.
Tessa's mother believes Hardin's a bad influence, so she threatens to cut her off financially if she doesn't end things with him.
As a result of that, Hardin and Tessa move into their own place together.
However, tensions build as she becomes concerned about text messages coming in on his phone from his friend Molly.
She follows him one night, only to find him meeting up with a group of his friends, including Molly.
Molly shows Tessa a video of Hardin telling the group that he could make Tessa fall in love with him.
When they don't believe him, he accepts the challenge.
After watching the clip, Tessa runs out of the diner absolutely heartbroken, and despite his attempts to stop her, she leaves him.
Tessa reconciles with her mother and Noah back home and gets her life back on track.
Weeks later, she's sitting in Literature class when the teacher approaches her with an essay, written by Harden about how much he loves her.
She walks to the lake where they first kissed, and he appears by her side narrating.
After We Collided
At the beginning of the latest trailer for After We Collided, Hardin narrates, "This is our story; Tessa's and mine."
He explained that they're addicted to each other, saying it's, "Equal parts pleasure and pain."
Hardin is shown begging Tessa for another chance after she tells him he really hurt her.
In another scene, Tessa sits with Hardin's mother who tells her that her son is, "not without his challenges."
Later on, she arrives at Vance Publishing, after interviewing for a program there in the first movie.
Here, she meets Vance Publishing's Kimberly (King) and Trevor (Sprouse).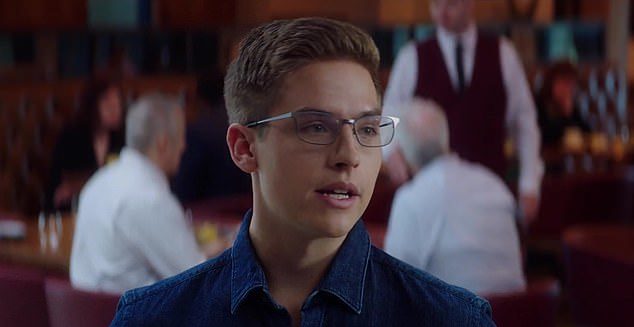 Tessa grows close to Trevor, which gets in the way of her toxic relationship with Hardin.
She's heard narrating later in the trailer, "I thought things were getting better, but I don't know how to fix it."
Watch the trailer here:
A release date for After We Collided hasn't yet been announced.