Riverdale time jump
An extended version of the Riverdale time jump trailer has been released.
It unveils some shocking revelations about where the characters are now, seven years on.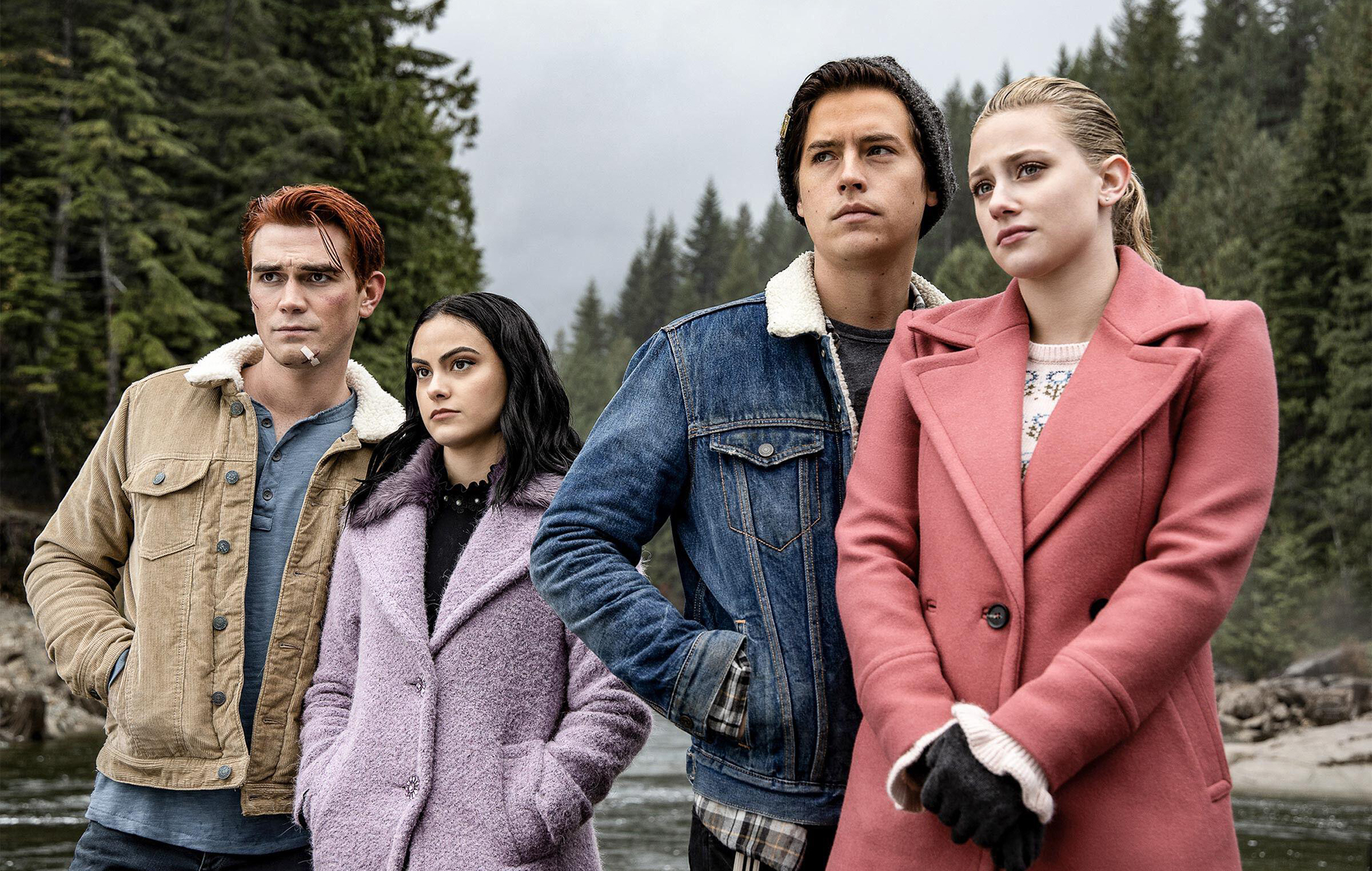 Jughead narrates, "A lot can happen in seven years."
As sequences of Archie on the battlefield flash across the screen, the writer says, "Archie had been in a war."
"And I was a published writer," he reveals.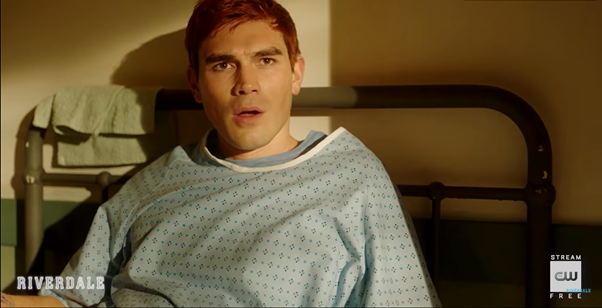 We're shown Jughead, sitting in front of his typewriter, screaming in frustration.
Next, we see Veronica kissing a mystery man, as Jug reveals, "Veronica was married."
We see her introduce her husband to her high school sweetheart, Archie, who doesn't seem impressed.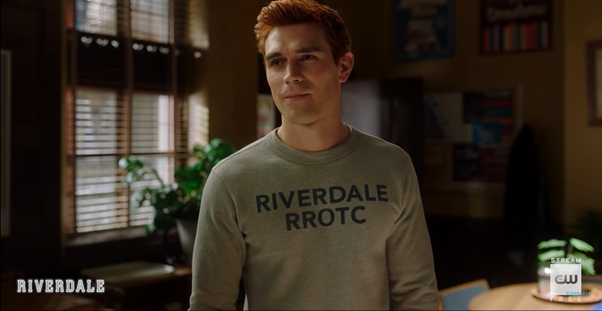 Jughead continues, "And Betty was an FBI agent."
She's shown sitting on a couch, as a woman tells her, "You've suffered severe trauma."
Terrifying memories from Betty's past flash across the screen.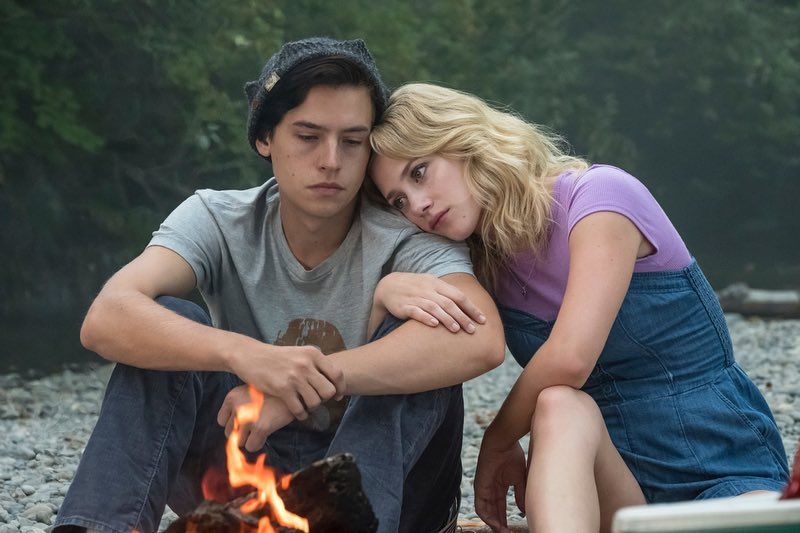 "Wow," Archie says, "Lots of catching up to do."
Later in the trailer, he reveals, "We're in our twenties, everything feels..." Toni finishes his sentence, "different?"
Later, Archie, Betty, Veronica, Jughead, and Toni are shown sitting in the front row of a town meeting.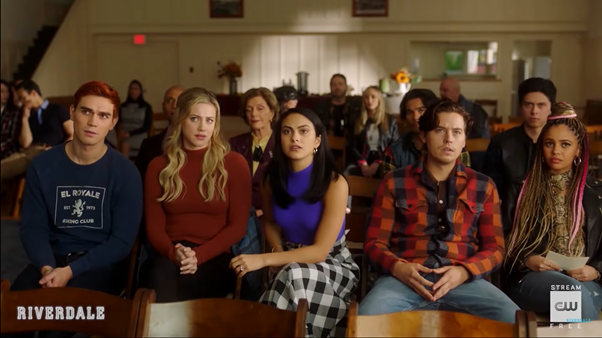 Hiram Lodge stands on stage and announces, "Riverdale is here by dissolved."
But Archie vows to, "bring this town back to life."
He's adamant, "I'm taking this town back."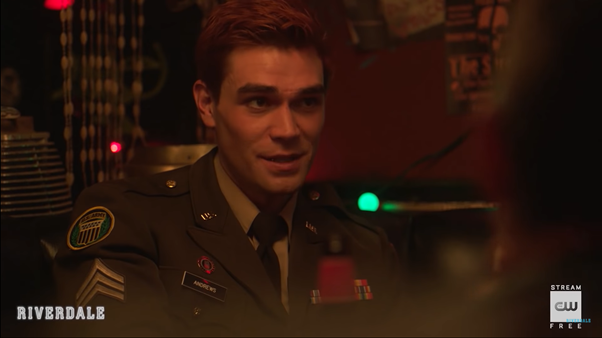 Romantic moments, and numerous fight scenes flash across the screen.
The trailer ends with Toni telling Archie, "A lot has changed since we graduated high school Archie."
Watch the full trailer below:
https://www.youtube.com/watch?v=cc4bm2ZRj3I
Season 6
This follows the announcement that Riverdale has been renewed for a sixth season.
It's just one of the many shows American network, The CW, is renewing.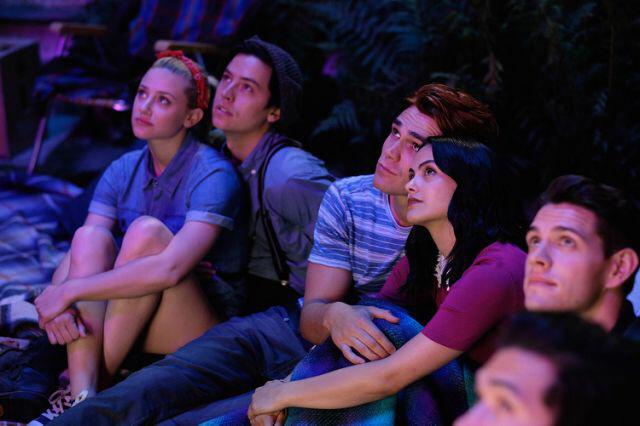 The Flash, Batwoman, Legacies, Dynasty, Charmed, and loads more have been given another run.
In a statement, The CW's Mark Pedowitz explained why they decided to announce the renewals so soon.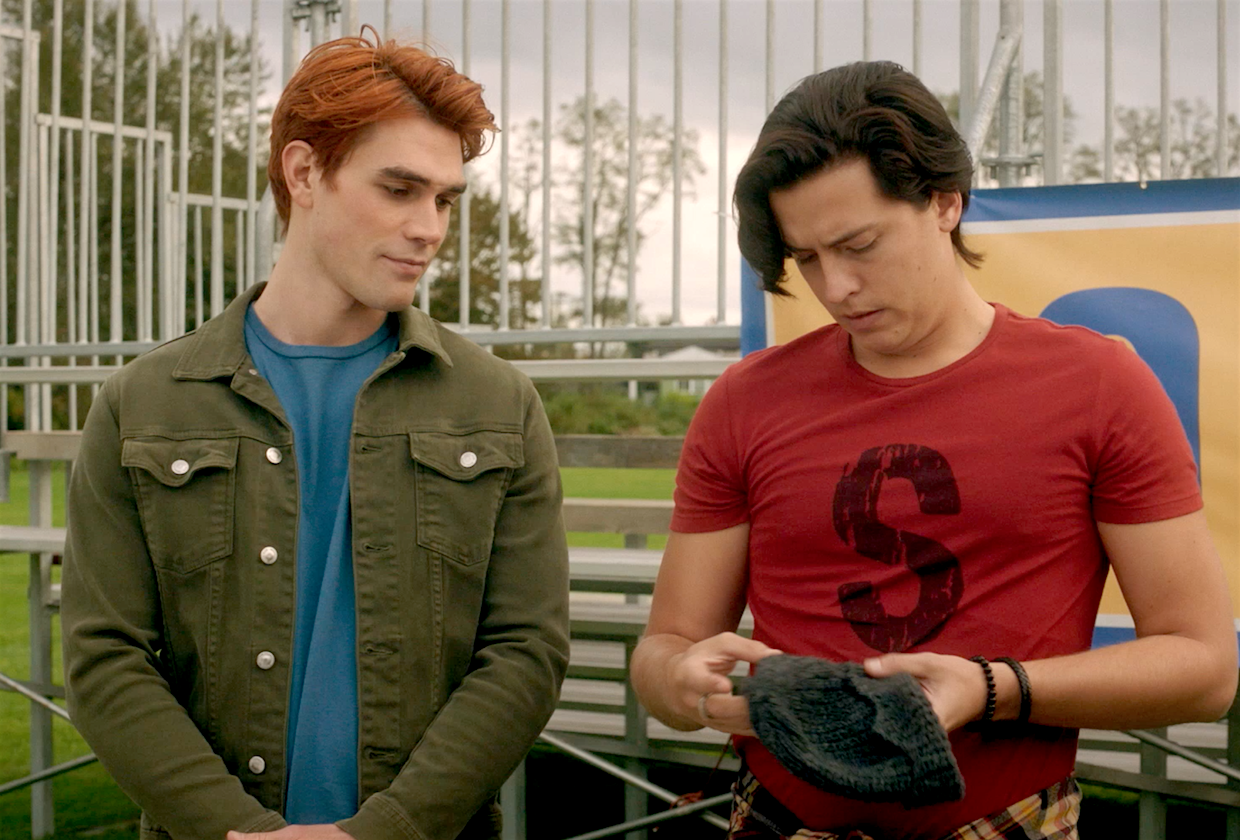 As quoted by Digital Spy, he said, 'we wanted to get a strategic head start on next season with these early renewals.'
'[This] allows our production teams to start laying out story arcs and hiring staff, and at the same time, continues to provide us with a strong, stable schedule to build on for next season.'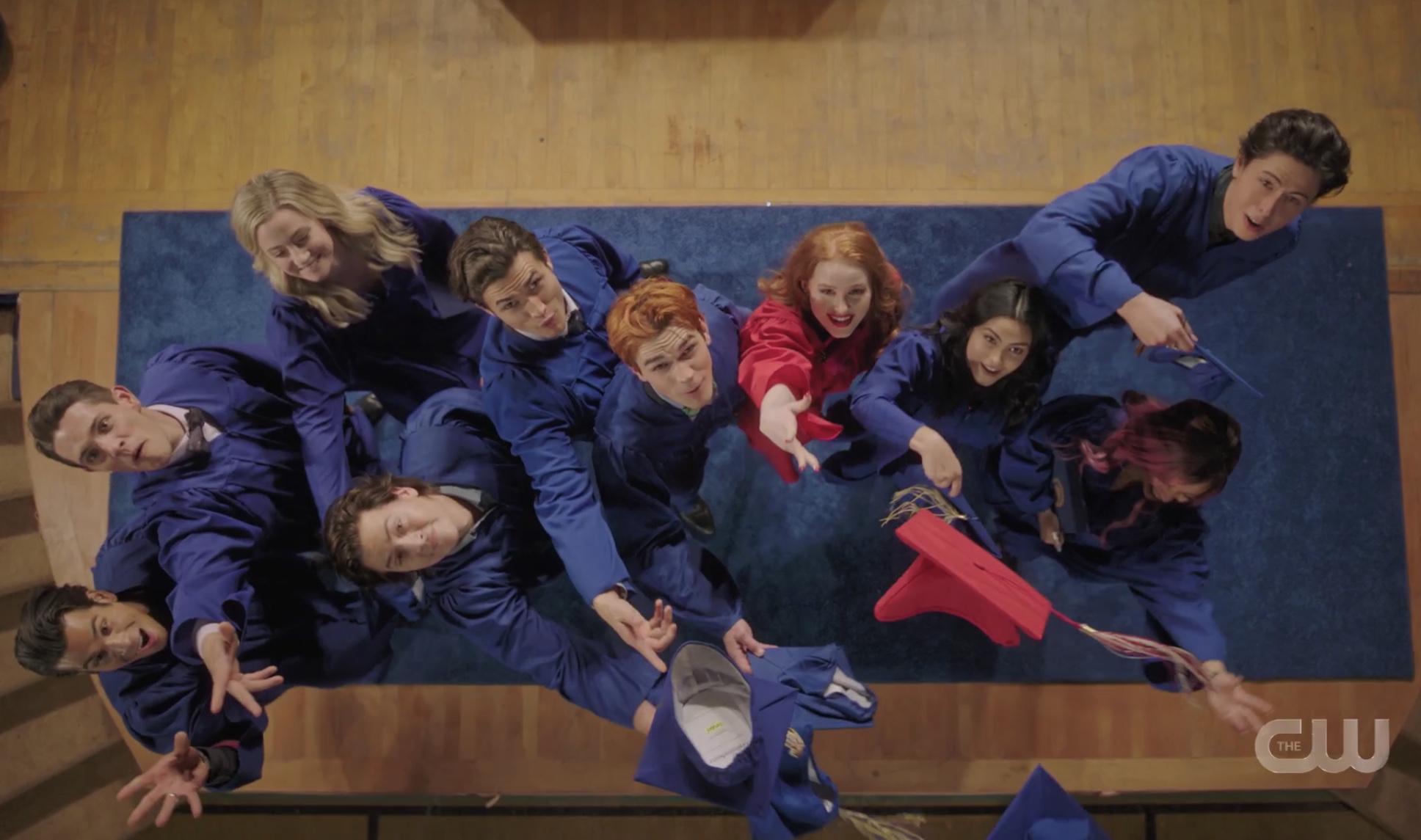 The seven year time jump kicks off on this Thursday's episode.