Love Island's Sharon could have feelings for Hugo
On last night's Love Island, Hugo chose to recouple with his pal Sharon in order to keep her in the villa.
Now, having spent more time with the P.E. Teacher, Sharon is starting to question her feelings for him.
She confides in Kaz on tonight's episode.
During a chat on the terrace, Sharon says, "Sharing a bed this time around is very different."
"I do think he is fit but is it that I just think he's fit and nothing else?"
Kaz pointed out, "It's not that you just think he's fit because you guys actually get along. You like him as a person."
"I think I did rule it out in the beginning but I think seeing qualities that were missing in Aaron and seeing them in Hugo has made me really think things through," Sharon explained.
"He's a really good communicator and we talk about everything and anything."
Later on, Kaz asks Hugo, "Do you have this with Shaz, right [where] you get along as friends and you don't know if it's just pure friendship or more, or not really?"
"You guys were coupled up on the first day?"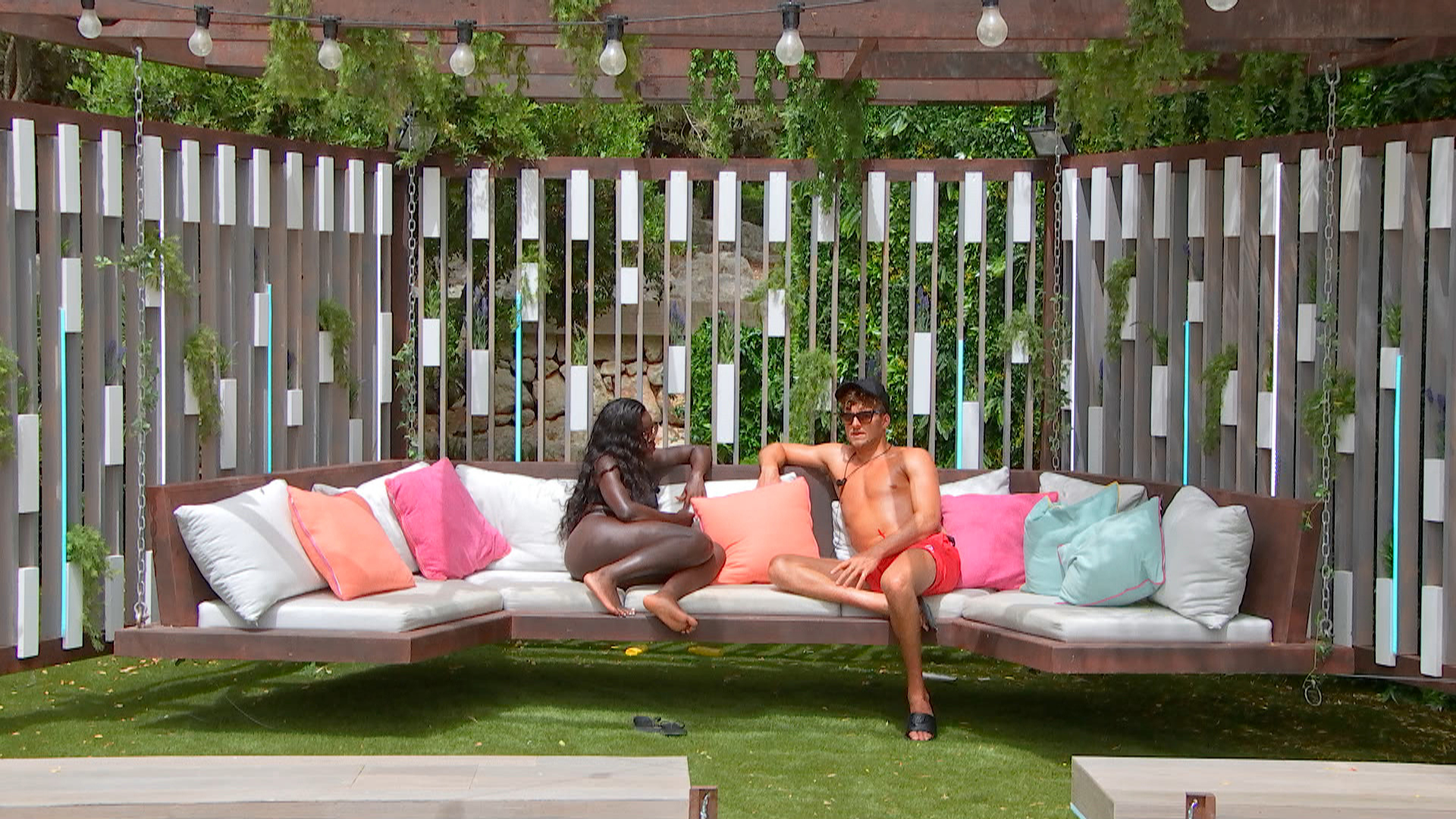 Is Hugo interested in getting to know Sharon on a deeper level, or is she in the friend zone?
Liam & Millie head to The Hideaway
Elsewhere in the episode, Liam and Millie spend their first night together in The Hideaway.
Millie receives a text which reads: "Liam and Millie. As the winners of today's challenge you get to spend the night in the Hideaway. #letsgetiton #turnuptheheat"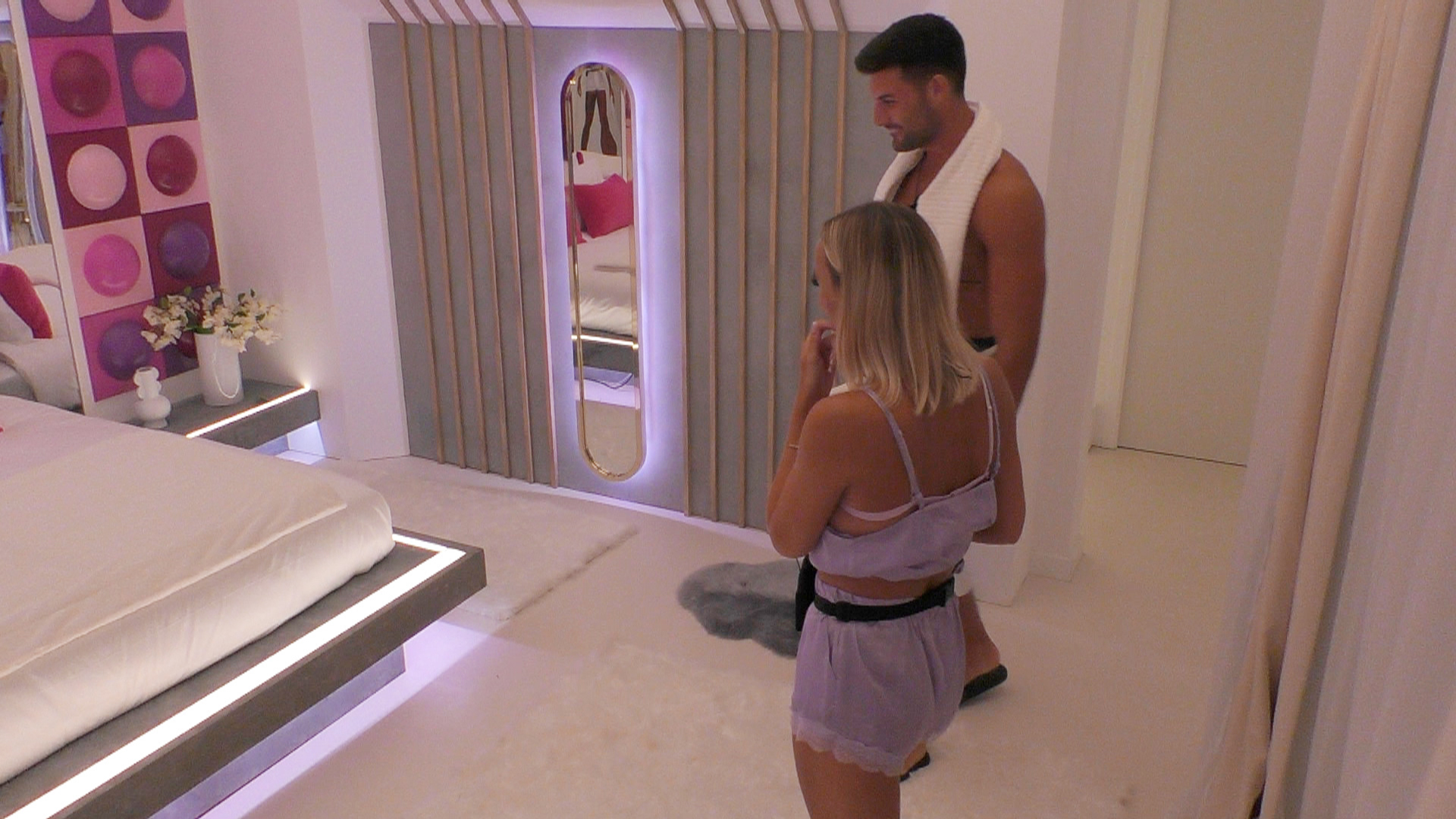 Speaking in the Beach Hut, she says, "It's going to be nice to be away from everybody and have some alone time. I think it'll be really nice."
Liam says, "I'm really looking forward to it. It'll be nice to have some time to ourselves."
In The Hideaway, Millie gives Liam a massage.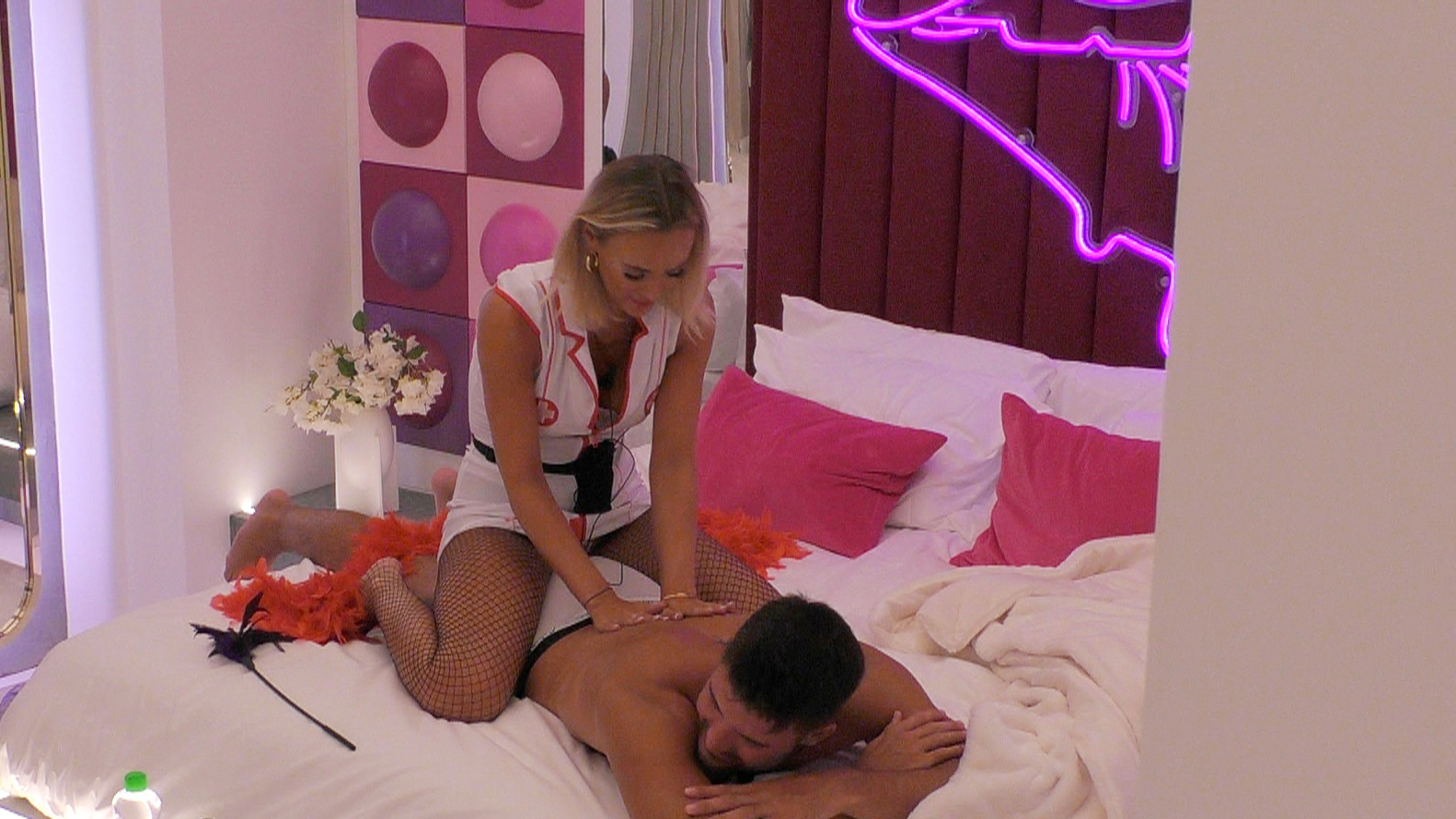 Liam asks, "How did you picture things happening?"
"I thought I would find someone but I didn't think I would find someone straight away and this easily," she responded.
Is this the start of a blossoming romance between the pair?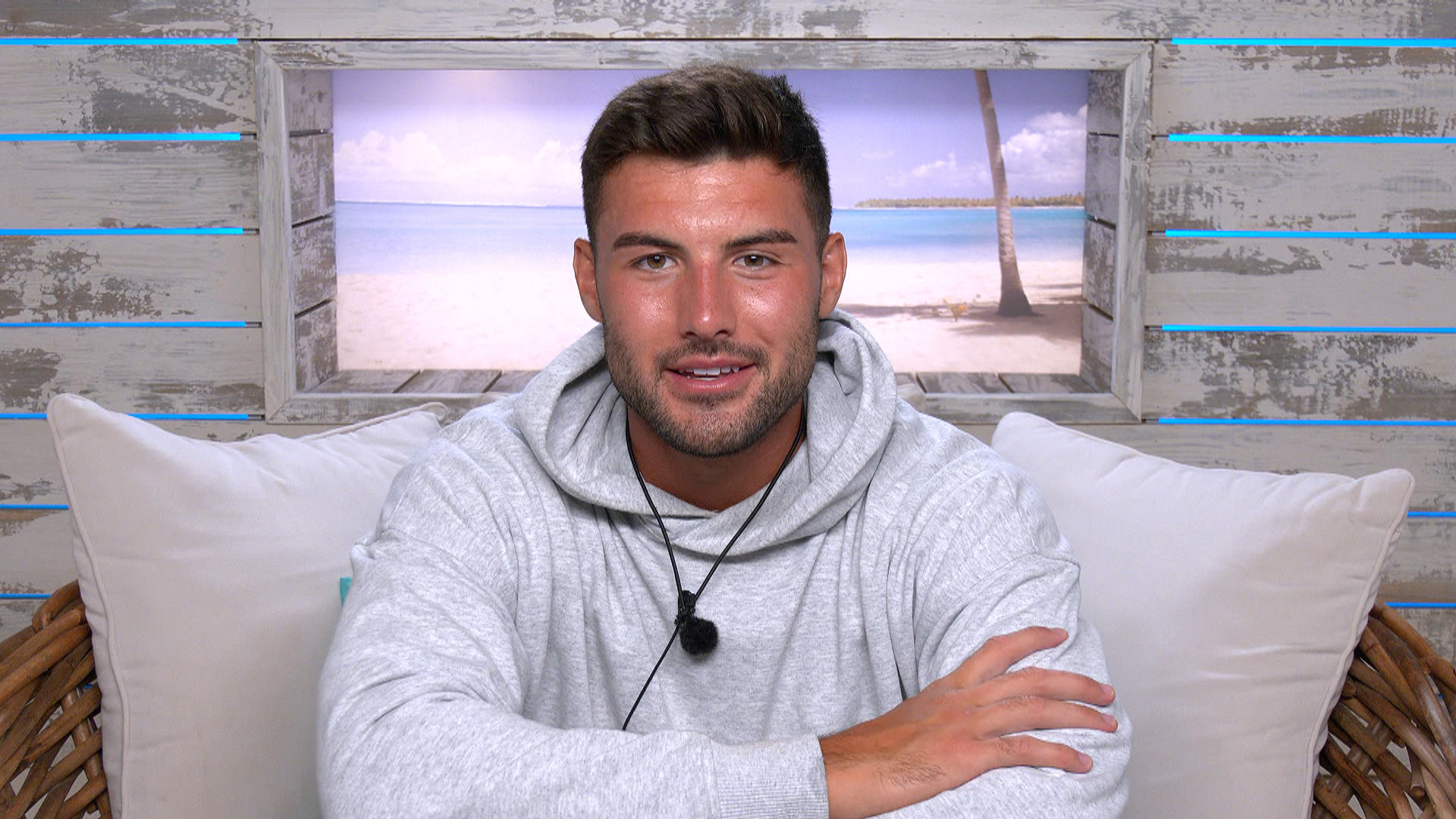 The public have their say
Liam receives a text which reads: "Can all Islanders gather around the fire pit immediately."
As they gather at the fire pit, Liberty receives a text which reads:
"Islanders. The public have been voting for the couple that they think is the most compatible. Those with the fewest votes risk being dumped tonight. Please all stand up."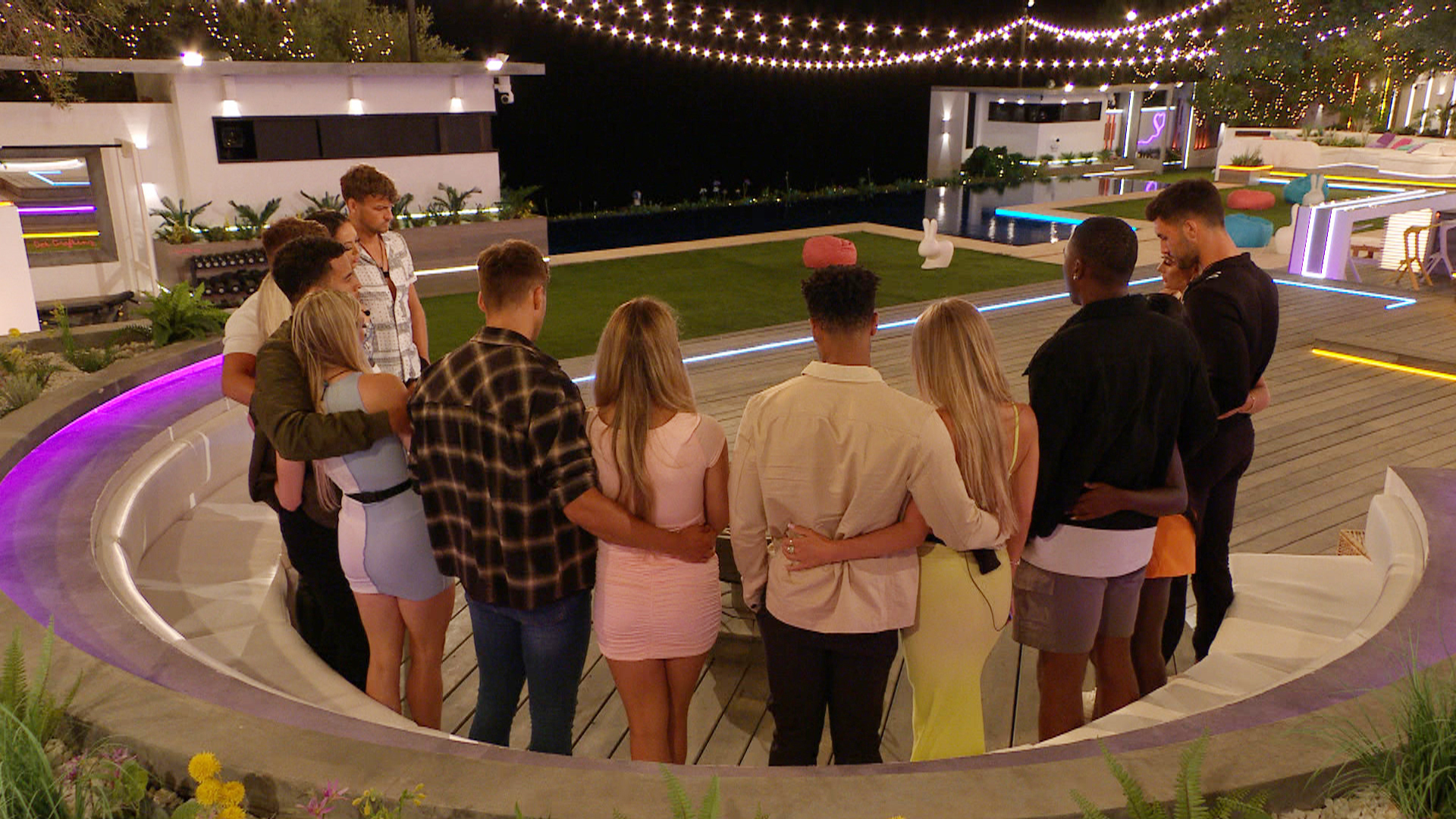 The Islanders receive more texts which reveal the four couples who received the most votes from the public, and are therefore safe.
The three couples with the fewest votes are left standing.
But what will be their fate tonight?
Love Island continues tonight at 9pm on Virgin Media One and Virgin Media Player.