Love Island spoilers: Aaron and Sharon
If you've made it this far, then you know there are spoilers coming.
On tonight's episode of the show, Aaron pulls Sharon for a chat, and he tells her he's starting to see red flags.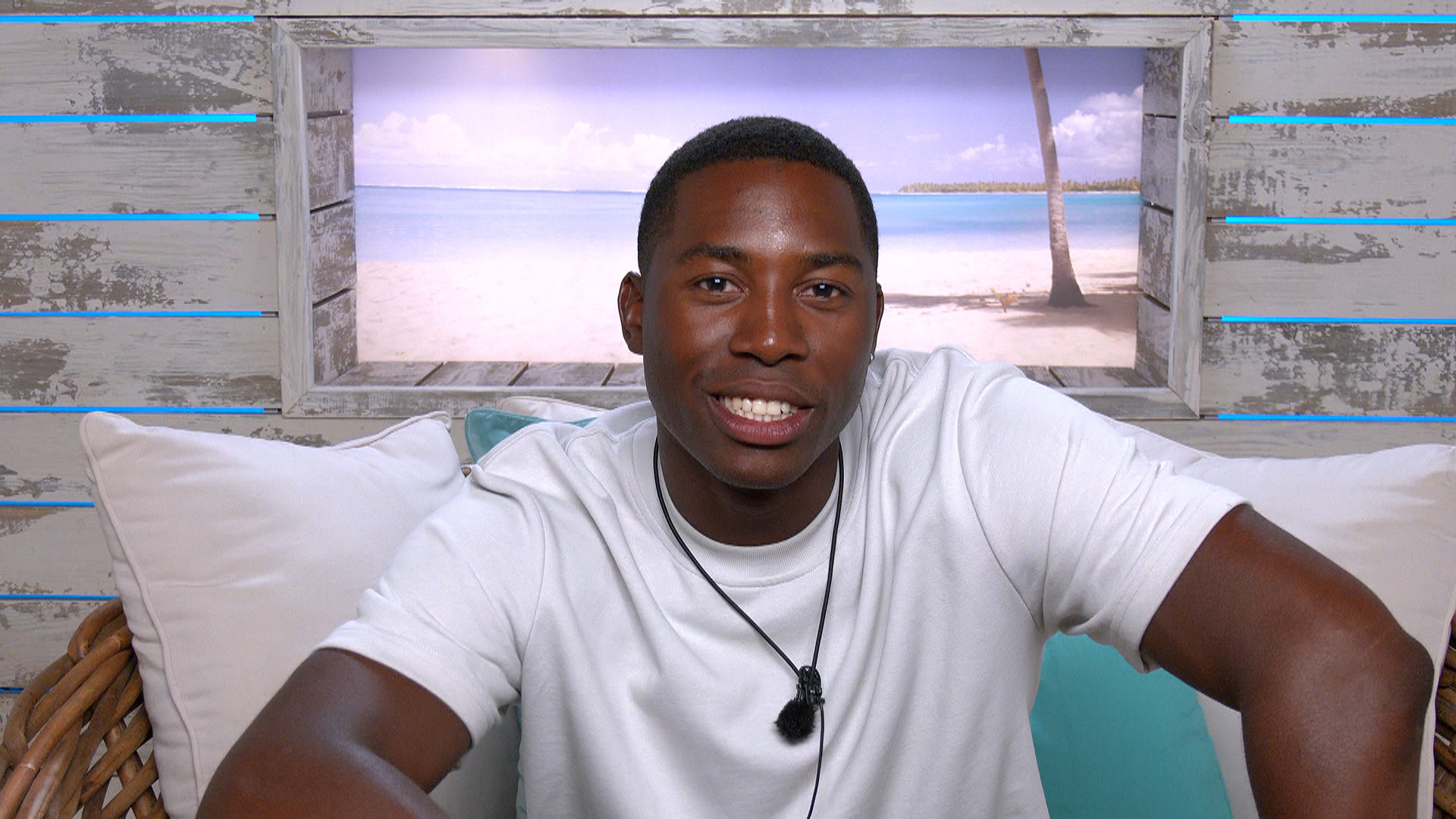 On last night's episode, Sharon fumed at Hugo for saying, 'fakeness,' in both looks and personality is a turn off for him.
Her reaction to the situation is giving Aaron second thoughts, and he lets her know tonight.
He begins, "I wanted to chat to you yesterday."
"After yesterday, I didn't really like the way you reacted to everything."
Sharon responds, "From my perspective, you weren't in the conversation."
"So when I was talking to him I wasn't yelling."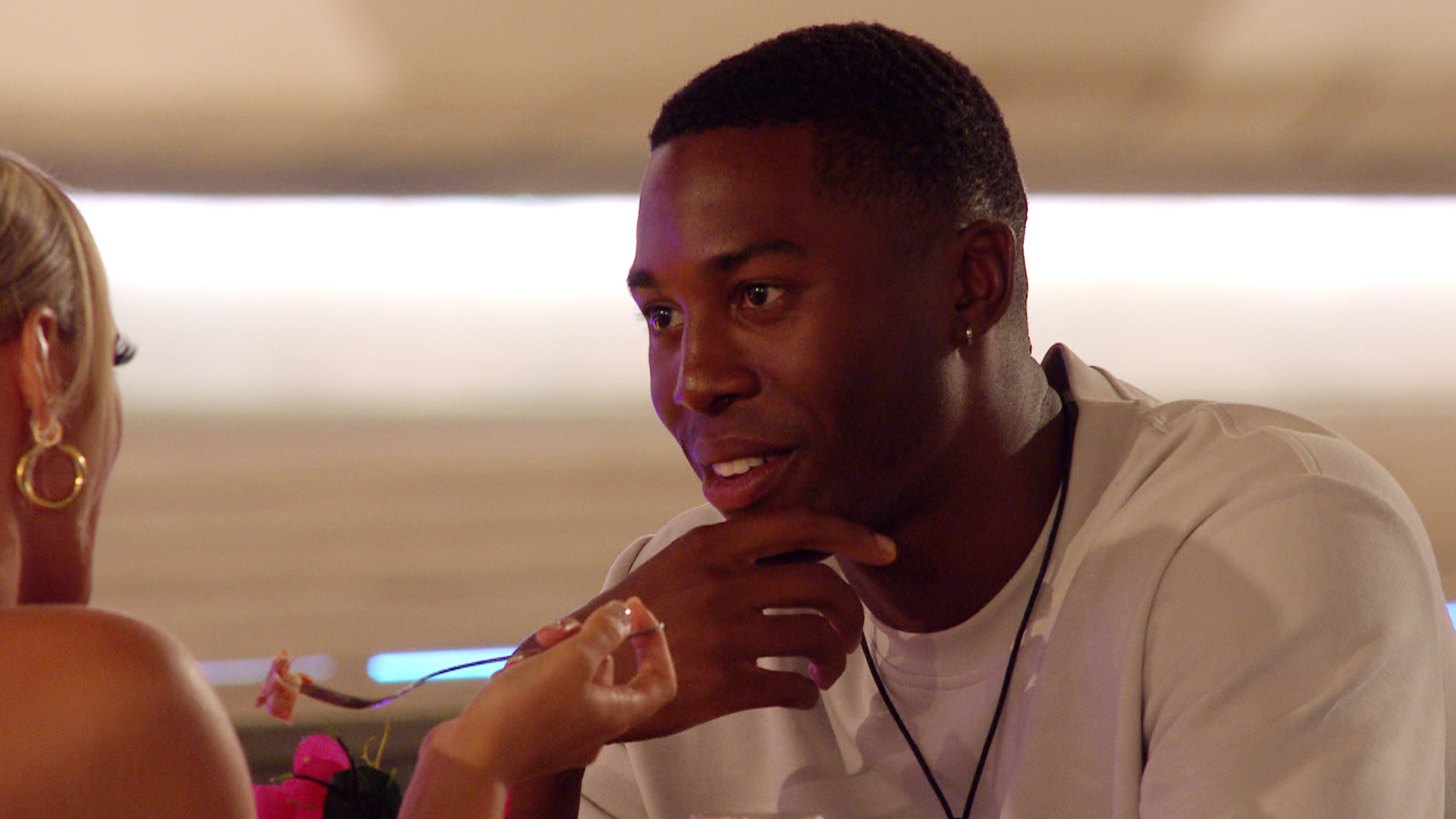 Aaron explains, "Personally, I do prefer someone a lot more chilled."
"We get on really well, that's pretty clear. But I do feel like there were a few red flags about."
"Can I see this working long-term? I'm not really sure. I didn't want to continue it."
Sharon asks, "You didn't? Or you don't?"
Is Aaron ready to call time on his and Sharon's coupling?
The new girls go on dates
Elsewhere in the episode, new girls Lucinda and Millie choose which boys they want to take on dates.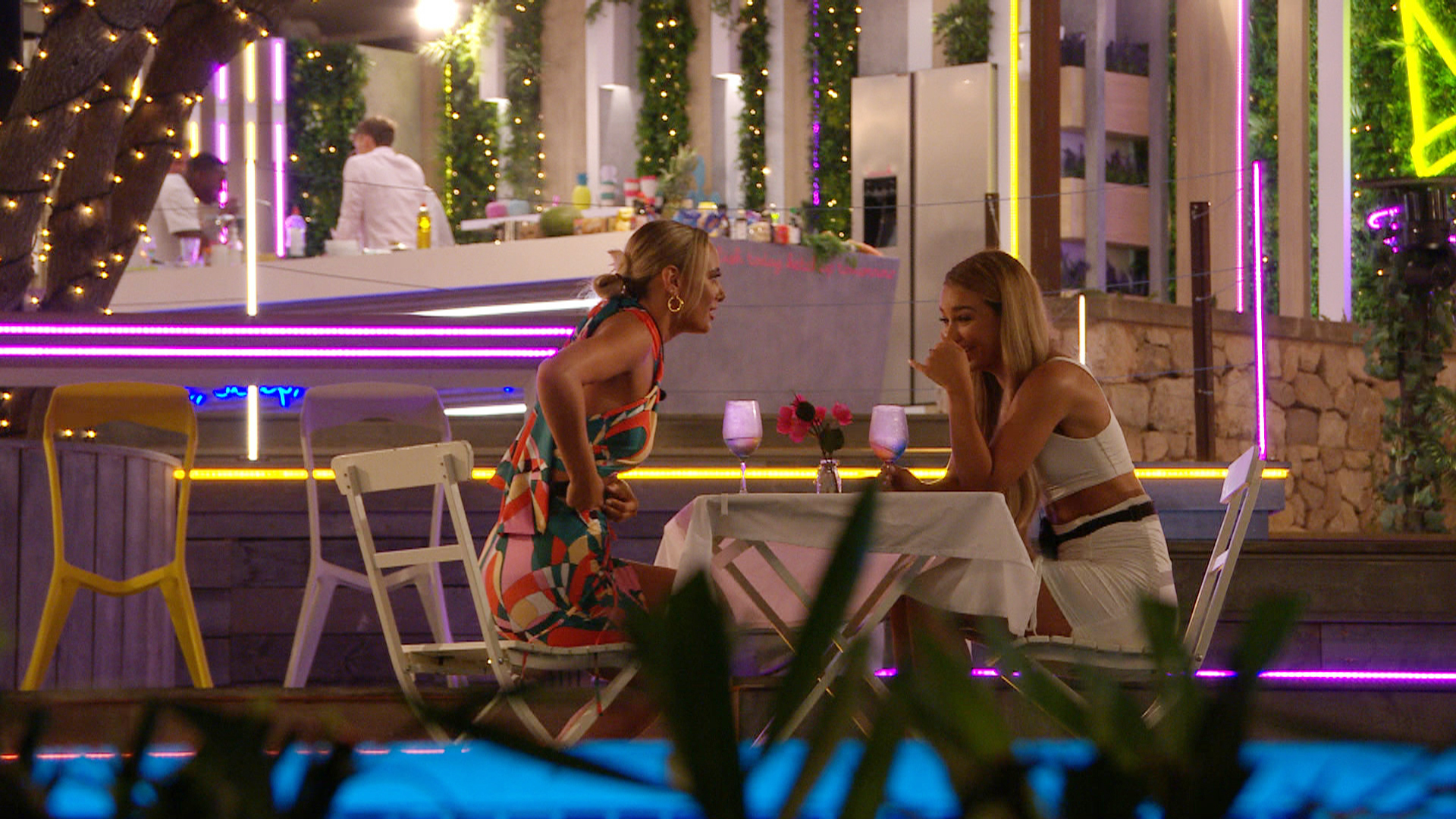 Millie chooses Aaron to cook her starter, Liam for her main course and Hugo to share a dessert with.
Lucinda chooses Brad to share a starter with, Hugo to cook for her main course and Aaron for her dessert.
Meanwhile, the rest of the Islanders have a front row seat to the antics from the terrace.
Sparks seem to be flying at Lucinda and Brad's table during their starter.
Brad says, "Hopefully we get more time to have conversations. I think you're absolutely stunning. You honestly are."
Lucinda replies, "Oh my God. Stop. That has made me happy actually."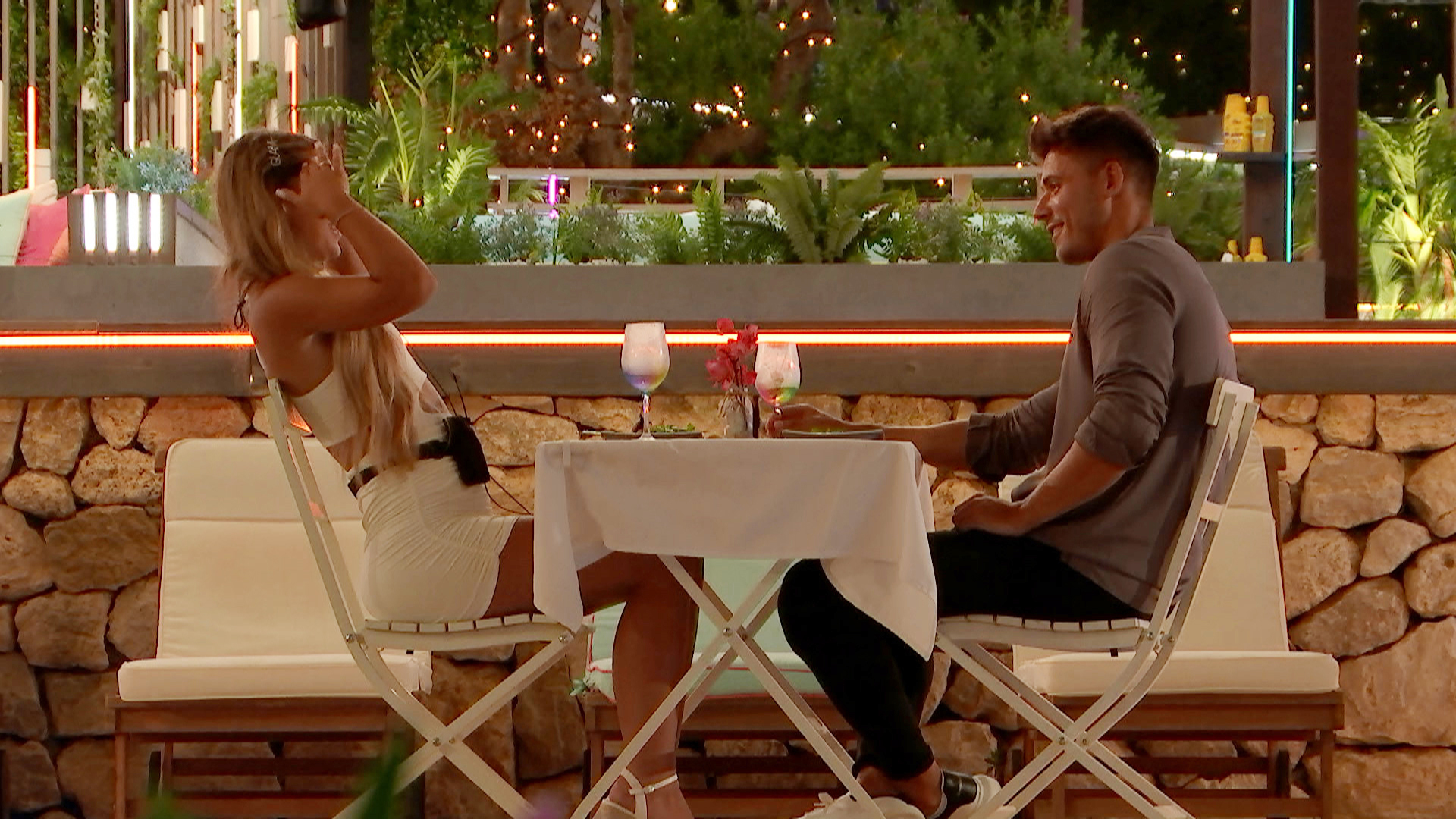 "...I find that extremely fit"
Liam wastes no time in turning up the heat.
Speaking to Millie, he says, "I think main is the most important meal. Am I the most important guy?"
She responds, "Yeah. I don't think I've ever met someone who is 6ft6" and I find that extremely fit."
Millie later tells Liam, "I need someone like you, I do." He replies, "I think I need someone like you."
Have these two found their perfect match? What does this mean for Faye and Liam?
Meanwhile, Lucinda appears to have taken a shine to Hugo over their main course.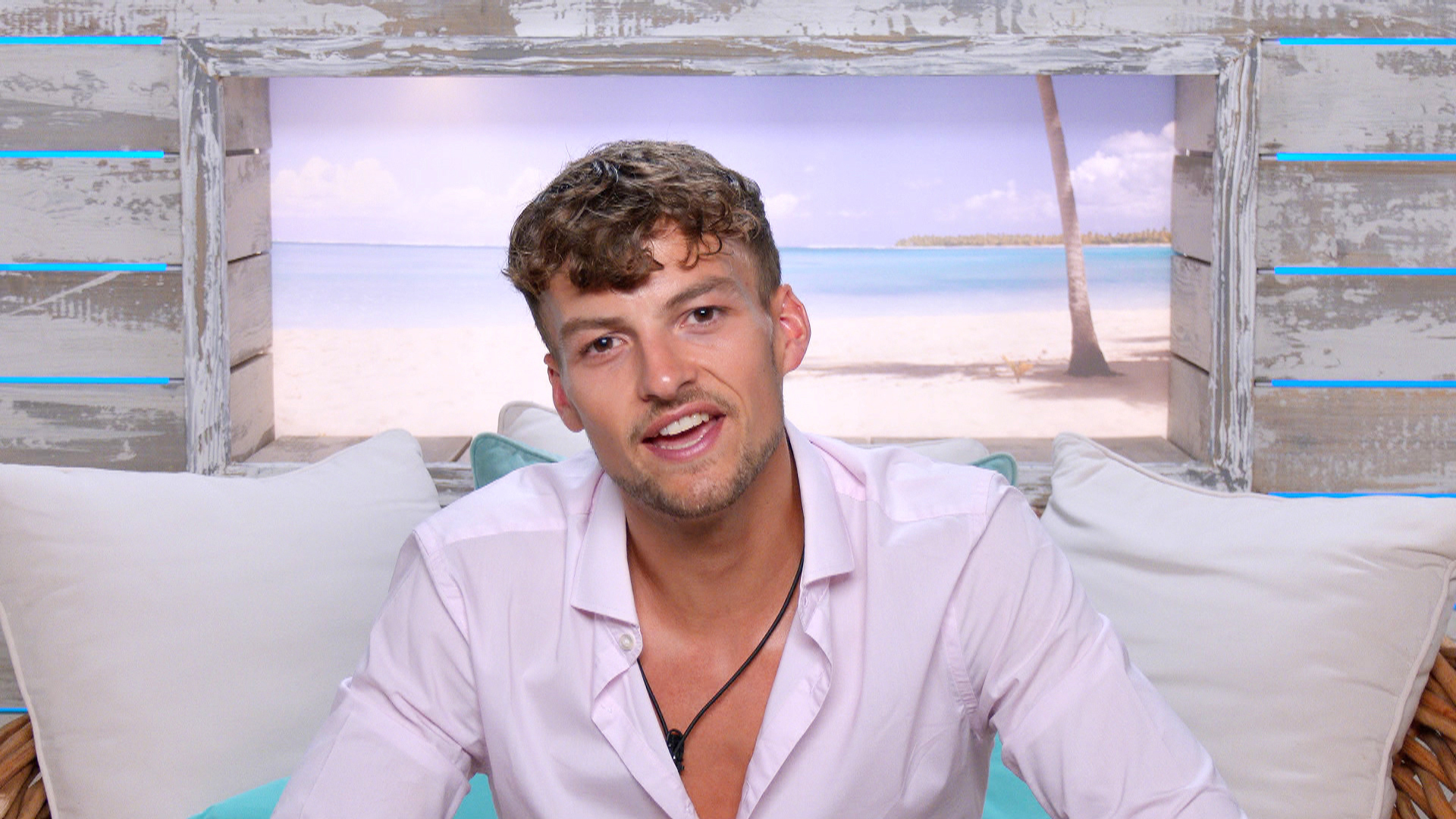 She says, "I feel like you've definitely surprised me."
Finally, it's time for dessert and Millie is impressed with the effort Hugo has gone to.
She says, "I appreciate you coming out and putting a shirt on. You look nice."
Straight to the point, Hugo asks, "What are you looking for?"
Millie responds, "I really want someone motivated and driven. I want someone who is funny."
"Someone who we can completely vibe with together."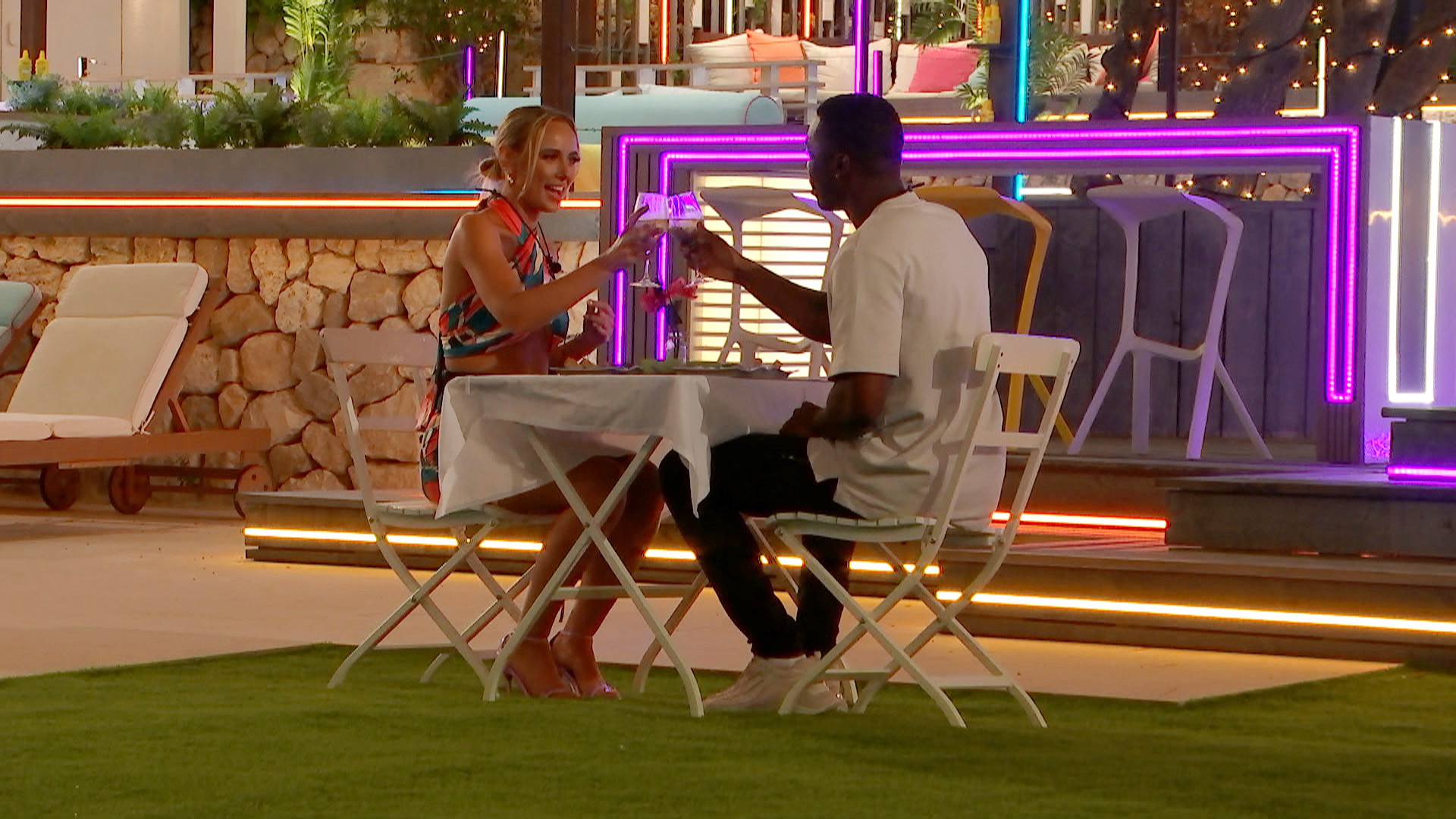 Over at Lucinda and Aaron's table, Aaron asks, "Why did you choose me?"
Lucinda says, "I feel like you're really good looking, and I feel like we get along really well. You made it to the dessert."
But as the dates draw to a close, who are the new girls keen to move forward with?
Love Island continues tonight at 10pm on Virgin Media One and Virgin Media Player.