Love Island bombshells
Tonight's episode of Love Island sees the introduction of two new islanders.
We've no doubt their arrival is going to create tension in the villa.
Get to know them here before tonight's episode:
Francesca
Name: Francesca Allen
Age: 23
Hometown: Essex
Career: Clothing Store Manager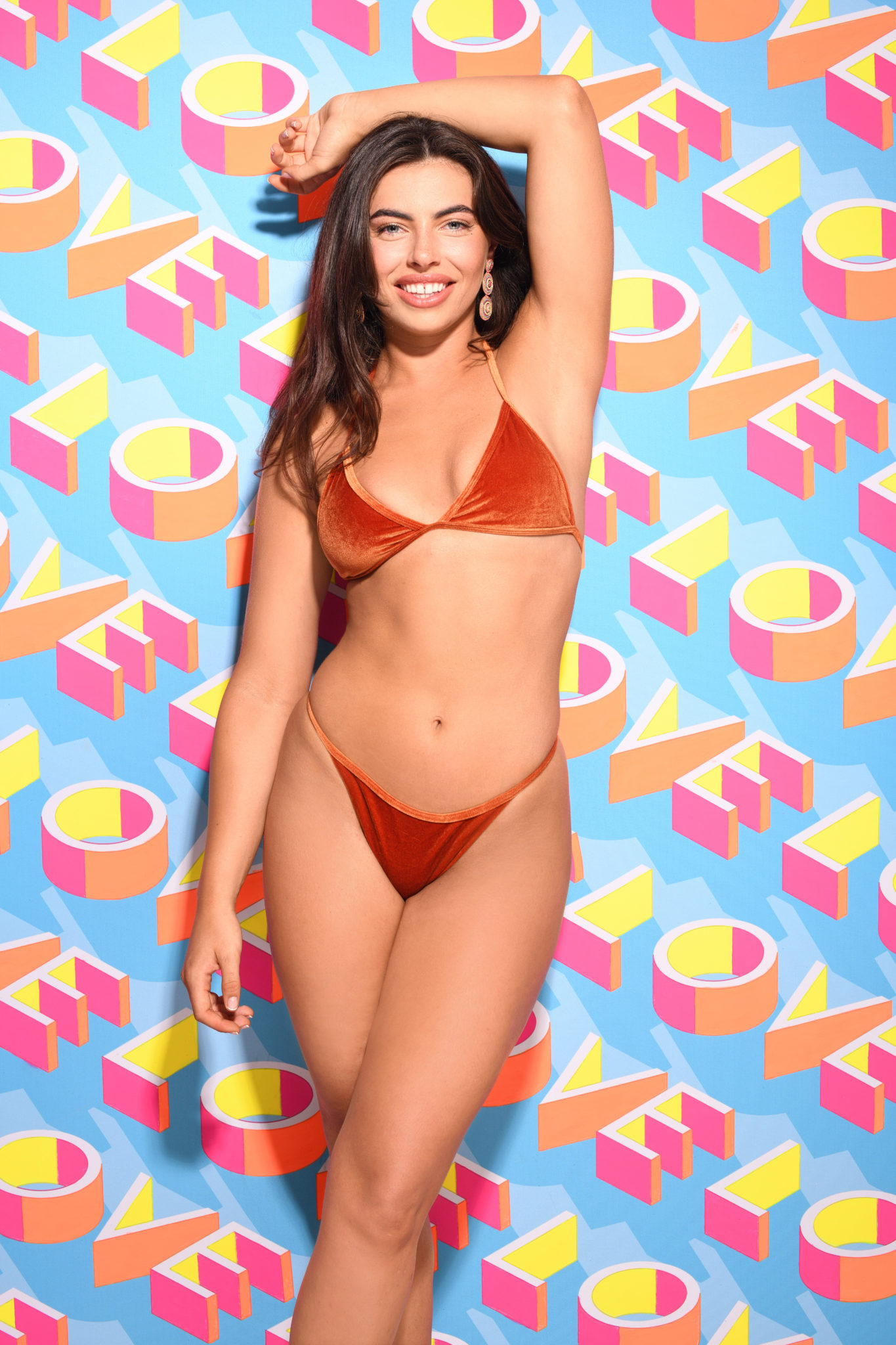 Francesca says she gets along with pretty much everyone and can adjust to any environment.
She thinks she will make the perfect islander because she's also, 'a good mediator.'
'I like to make people smile and laugh, I don't like to see people upset.'
 

View this post on Instagram

 
When asked a bit about her personality, she says her friends are always, 'really eager,' to go out with her.
'So I would say I'm fun, I'm bubbly and very positive. I tend to get told that I can be quite fiery...'
'But at the same time I'm quite a forgiving person.'
 

View this post on Instagram

 
Her worst personality traits however, are that she's terrible at getting ready and it always makes her late.
'I tend to be quite spontaneous, so I rush into things before even thinking about it.'
 

View this post on Instagram

 
On a scale of 1 to 10 on looks, she gives herself a solid seven and admits, 'People always compliment me on my smile.'
'Let's go with better than average.'
The perfect man
She says her ideal man is someone who will really love and care for her, 'I want them to be fun and random like I am.'
'I'm quite a tall girl, I'm 5'8, and most people in Essex are 5'5, so I tend to like people my height or taller.'
 

View this post on Instagram

 
Her celebrity crush is Pierce Brosnan as James Bond, 'I want a James Bond.'
'I don't like dating apps, I like to meet face to face, and I think you just know from there whether you have a connection with someone.'
'I fancy people's mannerisms more than their looks.'
Worst date ever
She describes the most disastrous date she's ever been on:
'I went out with a boy and we went to a fancy restaurant in the West End.'
'Our starters came out and he scoffed and laughed at me because I picked up the starter knife and fork.'
 

View this post on Instagram

 
She goes on, 'He said he was surprised I knew which knife and fork to use!'
'I got up from the table, and left. I was so insulted. How could he think I didn't know basic table manners? So arrogant.'
'I don't like when people think they are above everyone else.'
An immediate turn off for the manager is bad shoes, 'If I see bad shoes, I think 'oh no.''
'Sometimes it shows how they take care of themselves. And someone who thinks they are better than you.'
'It really bothers me. If people start talking to me about money, I just think 'oh please.''
 

View this post on Instagram

 
She says she's willing to go for what she wants in the villa but doesn't like the thought of hurting anyone.
'I do not like upsetting people. I don't like hurting anyone's feelings.'
'But I think life is too short. If you don't go for something that you really want, you'll regret it, and if you're open and honest, it's the best way to be.'
 

View this post on Instagram

 
The islanders
Francesca finds Maura hilarious, 'Maura is hilarious. I find her so funny. Anna seems really nice.'
'And Molly-Mae is into her clothes, so I think we will get along in that sense. She's a girls' girl.'
She admits she has her eye on Anton, 'I've liked him from the beginning. He seems like a really nice person.'
'He seems like my kind of humour. He doesn't take himself too seriously. He is good looking.'
'I think we compliment each other well. Curtis is the other one. Love his snake hips.'
The 23-year-old admits she didn't buy the Curtis and Amy romance.
'They were a bit awkward. It was a funny relationship. I wasn't surprised when they broke up.'
 

View this post on Instagram

 
Loyalty
Francesca hasn't been cheated on, as far as she knows, 'I don't think I've been cheated on.'
'I haven't cheated. I don't think flirting is cheating. I like a flirt when I get out. And if I'm not kissing them, it's OK.'
 

View this post on Instagram

 
She discusses her flirting habit, 'I am naturally quite a flirt so it's hard, you've only known these people a few days so how can you be fully committed?'
'I would always be open and honest though, I don't have shame in saying I think someone is more attractive.'
 

View this post on Instagram

 
Girl code
She shares her definition of girl code, 'I always think you should speak to people if you have the opportunity to.'
'Kindness costs nothing. It's hard though because if you feel like you like someone and they are your potential future, how can you stop yourself pursuing them, it they're with a girl you don't really know and have no loyalty to?'
Francesca's claim to fame is her connection to fellow reality TV stars.
'I know quite a lot of the TOWIE cast – Georgia Kousoulou, Chloe Ross, Chloe Lewis – they all come to the shop.'
'My sister's boyfriend is Sam Faiers' boyfriend's brother, so we know each other.'
 

View this post on Instagram

 
She reveals Jack Fowler was her personal trainer at one point.
'He's really nice.'
 

View this post on Instagram

 
Chris
Name: Chris Taylor
Age: 28
Hometown: Leicester
Career: Business Development Manager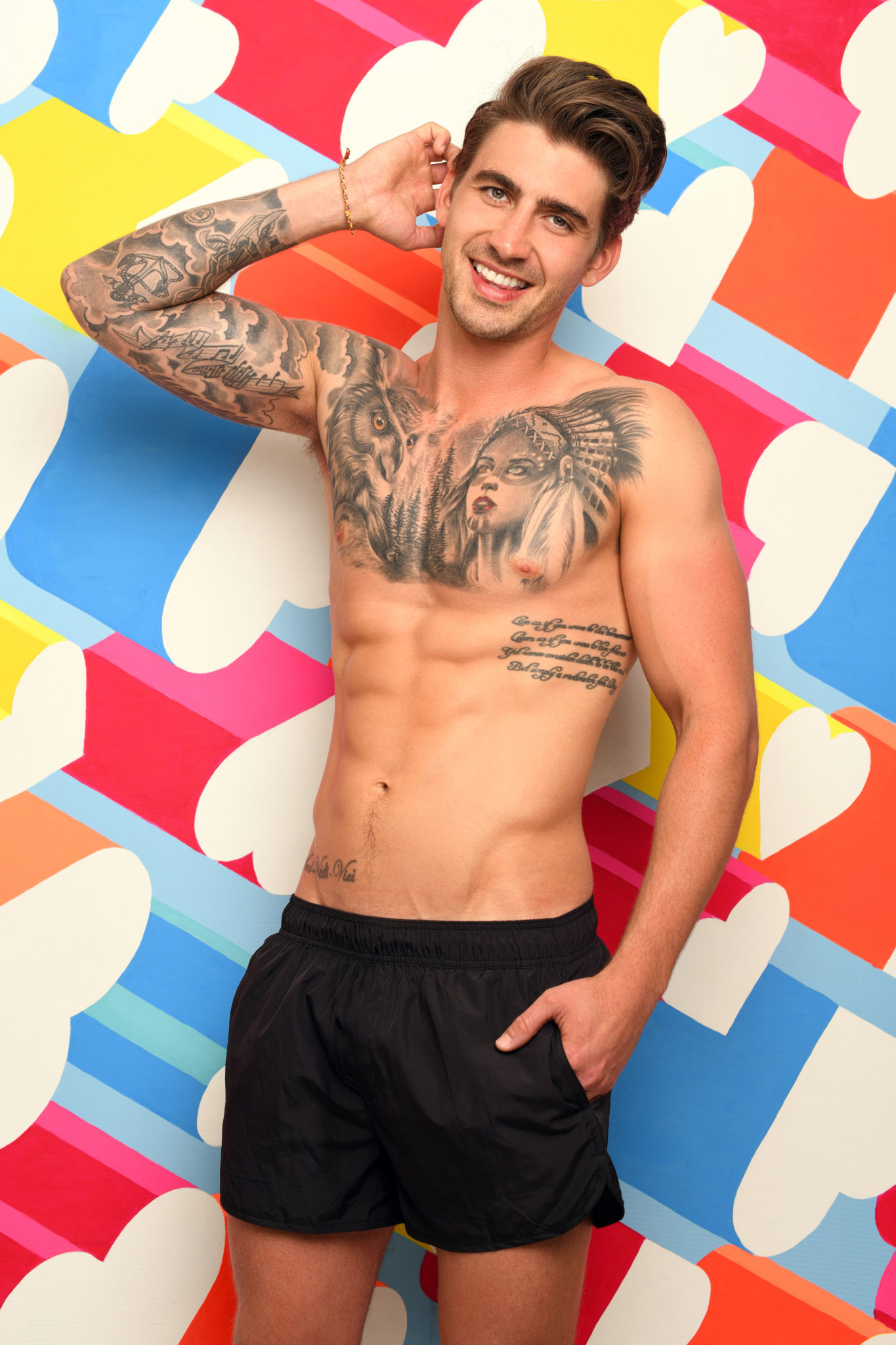 Chris describes himself as, 'the full package.'
He says, 'I'm not a bad looking guy. I would give myself a solid 7.2 out of 10. I can cook, I enjoy a bit of cleaning.'
'I don't really like football, and I don't mind doing more girly things – I love a chick flick.'
'In terms of being in a relationship with a girl, I'm the perfect islander to go in.'
He says his best personality traits are that he's confident, has good banter and he's loving.
'I can be quite fiery, a bit stubborn and sometimes I can come across as a bit too hard to get sometimes.'
The 28-year-old believes his best features are his eyebrows.
'I really like my eyebrows. Sometimes I get stick for them but I don't care because I really like them because I can move them around.'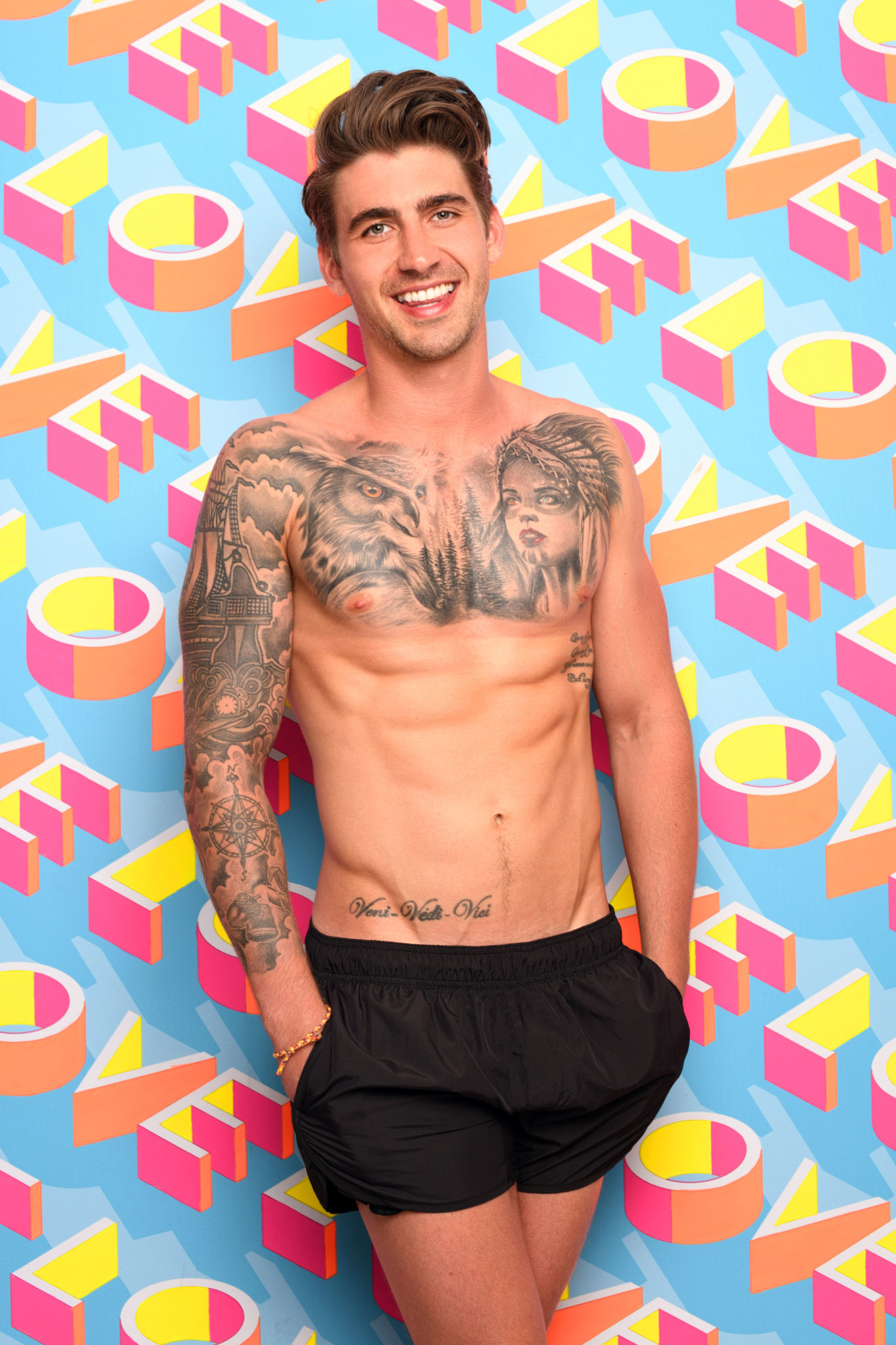 The perfect girl
Chris' perfect girl would have to be curvy and naturally pretty.
'In terms of personality, somebody who gives as good as they get.'
'I like bantering with people, and it's good if they can give it back.'
'She also needs a bit of an imagination. I like to talk waffle so if I'm going to be with somebody they have to be able to talk to me about nothing.'
'I don't think relationships should be based on looks, it's more to do with personality because after a while looks fade.'
His celebrity crush is Kelly brook. He thinks she's, 'proper fit, curvy and has great crack.'
'I used to be on apps but it got a bit too much like hard work. There are a lot of time wasters.'
 

View this post on Instagram

 
'It's normally in person. I'm not averse to striking up a conversation. I've done it at work events, on trains, on aeroplanes.'
'If I get the opportunity I'll do it. I actually hired my longest-term girlfriend.'
'I was a manager of a nightclub, she came in for an interview and I was blown away. We ended up going out.'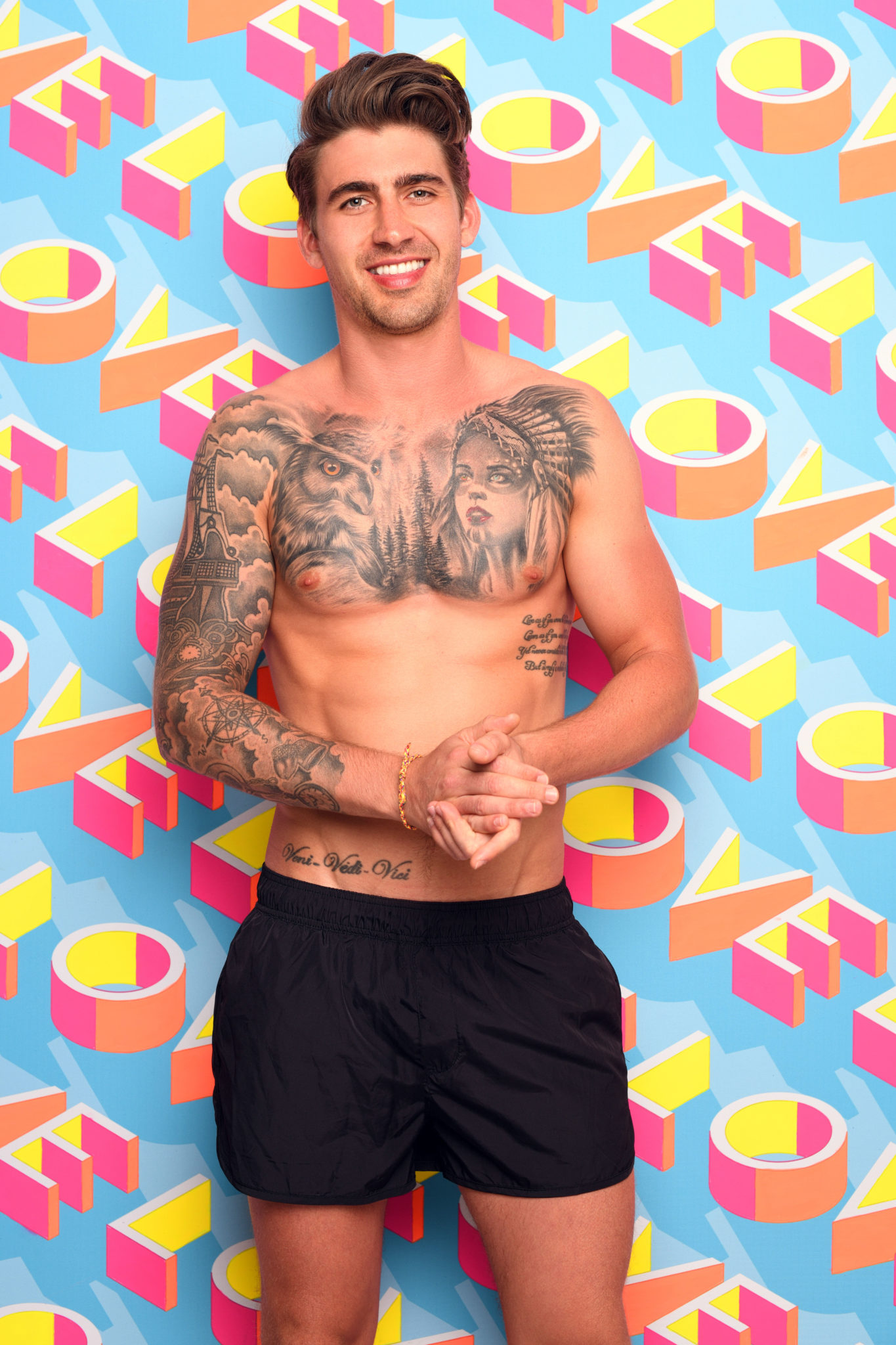 Turn off
An immediate turn off for the islander is a girl that's over the top with her makeup.
He doesn't like a girl that's too into her looks, 'If that's all you talk about, I'm not going to be interested.'
'Extreme vanity, which is a bit ironic as I can be quite vain.'
It seems he's willing to step on toes to get what he wants.
'I've been in sales for most of my life so I'm used to backing myself and fully explaining what I'm doing and how I'm doing it.'
'I'm quite good at winning an argument.'
He goes on, 'If people have a problem with it they need to realise it's Love Island and not 'coming in here and settling for second best' Island.'
'I don't want to be a home wrecker but I'm going in there to find someone so if there is someone in my way, may the best man win.'
 

View this post on Instagram

 
The islanders
Chris thinks he'll get on well with Anton and Tommy.
'I've got a lot of time for Anton, I want to give him a cuddle.'
 

View this post on Instagram

 
Meanwhile, he thinks Maura's very interesting, 'She's an absolute fireball and I've got that same side to me as well.'
'She has loads of banter and seems very easy to get on with. It will be interesting to see if we clash or not.'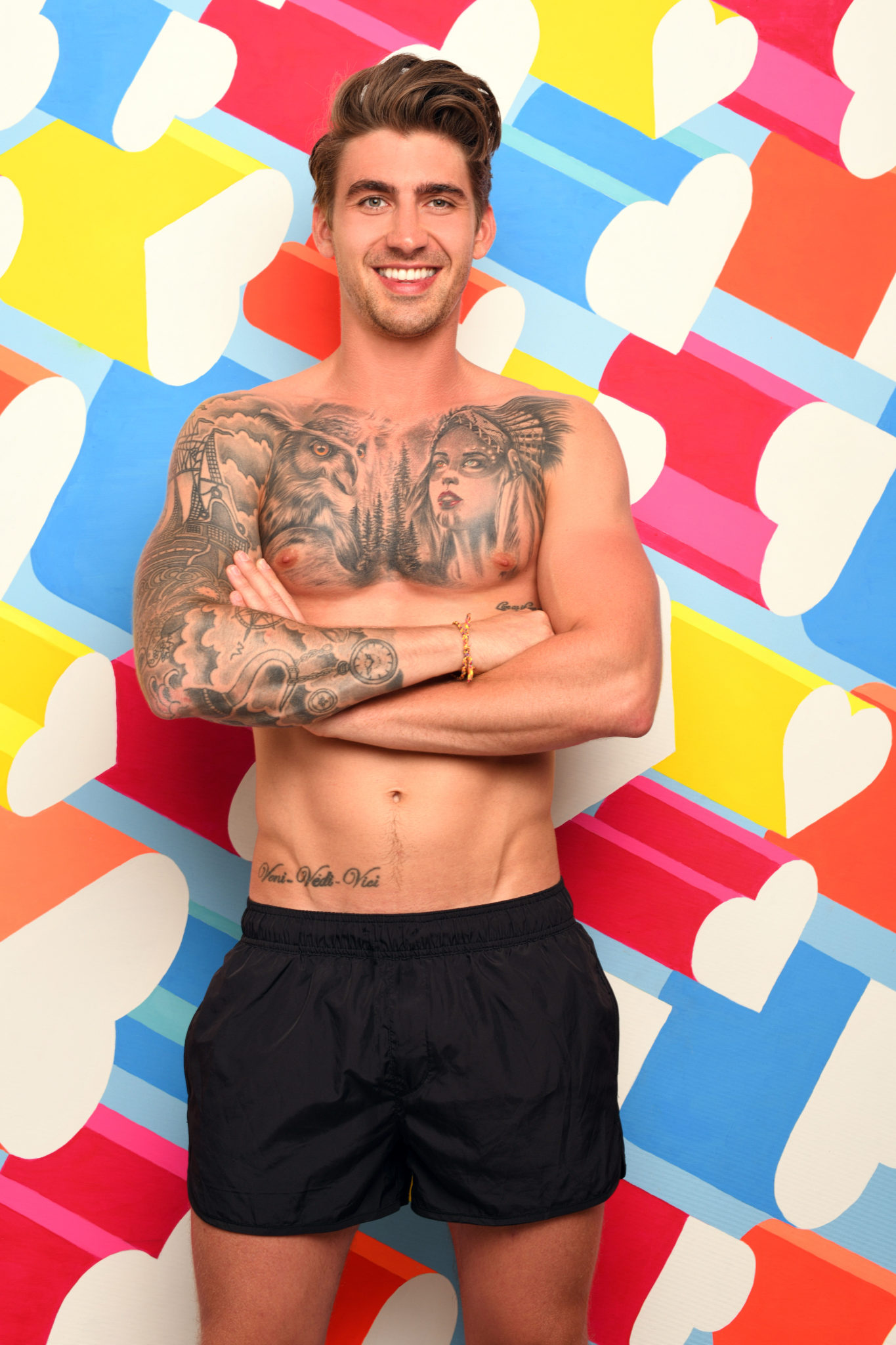 Game playing
Chris thinks Curtis was never actually into Amy.
'I think Curtis was trying to convince himself he liked Amy and then had a catalyst moment when he realised that he wasn't that into her.'
 

View this post on Instagram

 
He thinks Anna and Jordan might be playing a game.
'Possibly Anna and Jordan because there seems like it's a sexual tension thing but I'm not sure it goes much deeper.'
 

View this post on Instagram

 
Loyalty
Chris admits he had a wandering eye, 'I'd love to sit here and say I will be loyal.'
'But if I'm going on past experiences, I do have to say I've got a wandering eye.'
'Yes I've cheated but it was a long time ago, when I was 19.'
He admits he's also been cheated on, 'in retaliation to me cheating!'
The manager describes his idea of bro code, 'It's different on the outside world to what it is in the villa.'
'I'm going in without any loyalties, although obviously I want to make friendships.'
'In the villa the etiquette should be proactively telling people if you want to have a conversation with someone.'
His claim to fame is his dad's ex partner, Denise Welch.
The pair were engaged for a time when he was 19-years-old.
'They're still good family friends. I've met her a few times, she's lovely.'
 

View this post on Instagram

 
Elsewhere in the world of Love Island, it's been reported Amy has left the villa. Read more here.
And go here to see what Anna's close friend has to say about her villa antics.
Love Island returns to Virgin Media Two tonight from 9pm.