Friends: The Reunion
The highly anticipated Friends reunion special will be available to stream on NOW this coming Thursday, 27th May, at 8am.
Irish fans had feared they'd miss out considering we don't have HBO Max here in Ireland, but fear not, NOW have come to the rescue.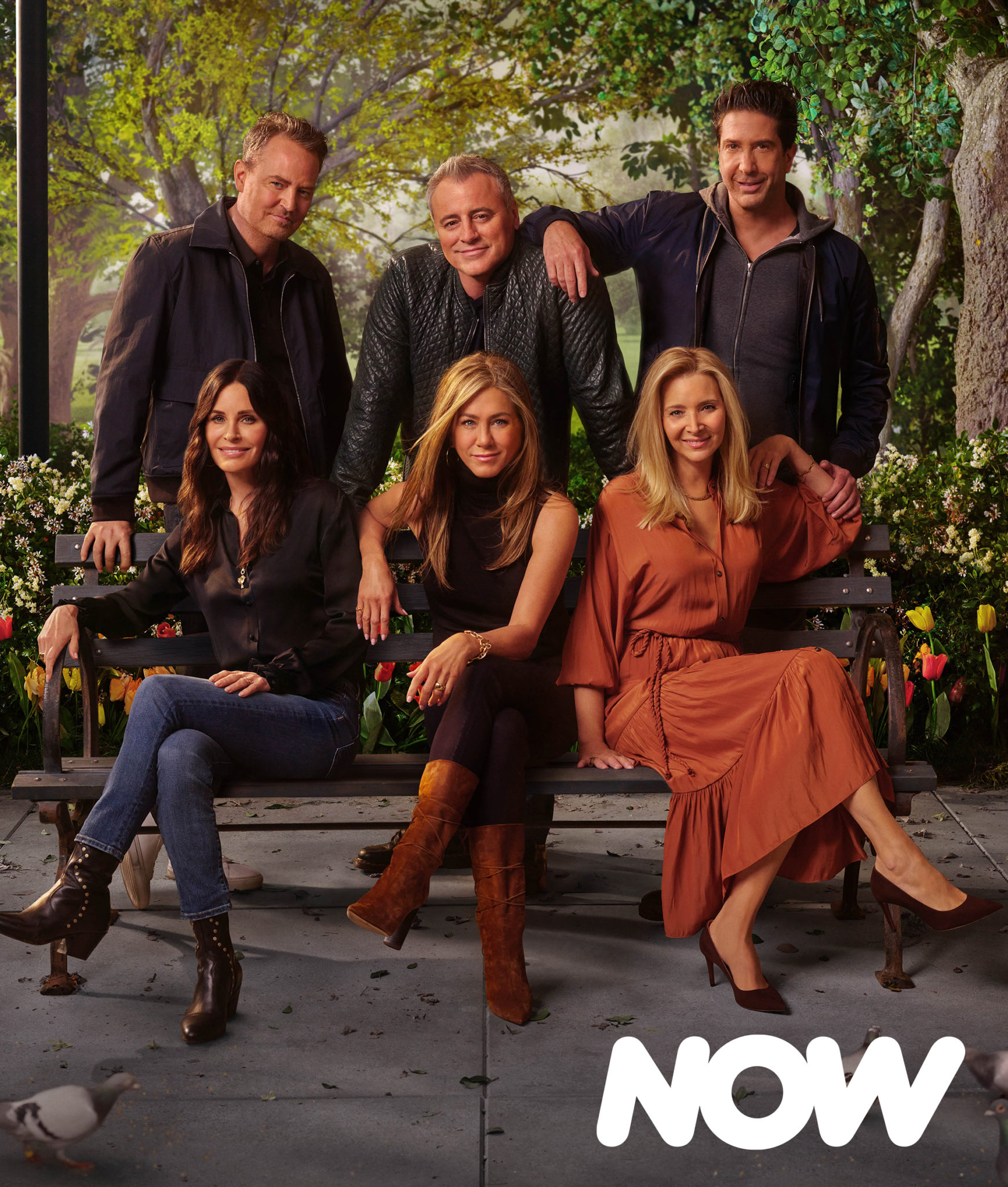 The special will see Jennifer Aniston, Courteney Cox, Lisa Kudrow, Matt LeBlanc, Matthew Perry, and David Schwimmer return to the iconic comedy's original soundstage, Stage 24, on the Warner Bros. Studio lot in Burbank.
There will also be a variety of special guest appearances from the likes of David Beckham, Justin Bieber, BTS, James Corden, Cara Delevingne, Lady Gaga, Kit Harington, Reese Witherspoon and loads more.
What will the cast be getting up to?
Well, James Corden has been brought on board to interview the stars from the iconic water fountain.
In the trailer, he asks them the age old question, "were Ross and Rachel on a break?"
The entire cast agreed, except for Joey actor, Matt Le Blanc who called, "bullsh*t."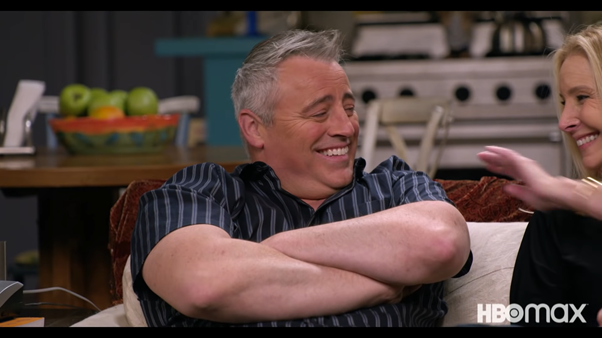 The cast will also be re-enacting our favourite moments.
Like the time Phoebe caught Chandler and Monica together for the first time.
In the trailer, Lisa Kudrow screams, "My eyes, my eyes," and we're automatically transported back in time.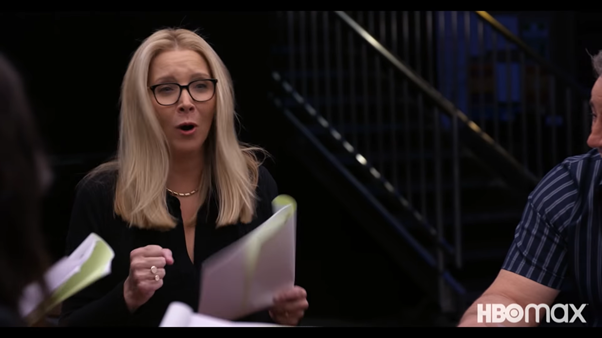 There'll also be plenty of emotional moments as the cast reunite on set for the first time in 17 years.
Towards the end of the trailer, Matthew Perry got teary-eyed and admitted, "I'm gonna cry now."
Jennifer Aniston had to put her arm around him to console him.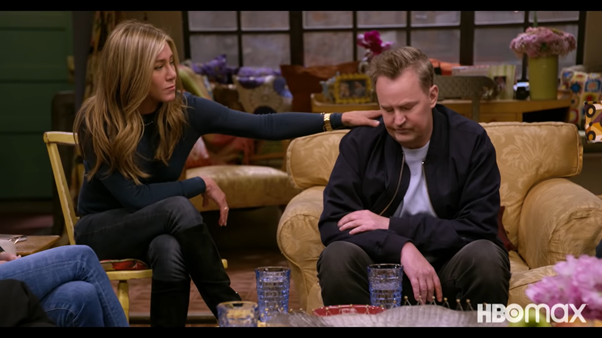 We also see the gang back together again at Central Perk, and in Monica's apartment.
During a chat with his former co-stars, Matt Le Blanc shared the story of the moment he realised how famous they had become.
He recalled, "I had the news on, and on the TV, was an aerial shot of each of our houses."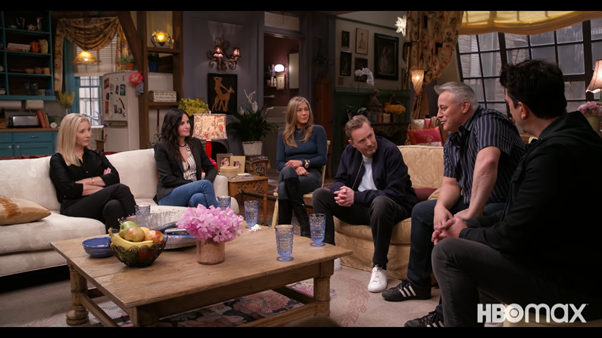 "I remember looking at it going, 'What the... My roof is a mess.'"
And in her interview with James Corden, Jennifer revealed she was told Friends would, "never make [her] a star."
Watch the full official trailer here:
https://www.youtube.com/watch?v=HRXVQ77ehRQ&feature=emb_title
Roll on Thursday morning!
Copyright: ©2021 WarnerMedia Direct, LLC. All Rights Reserved. HBO Max™ is used under license.