Details for the Game of Thrones prequel series have been revealed as we edge closer to the end of the main series.
GOT will come to an end this April but fear not! HBO is had at work on a Game of Thrones prequel.
Naomi Watts will feature in the pilot for new show and yesterday the remainder of the cast were announced.
Here are the actors that will star in what's sure to be our new favourite series:
Naomi Ackie
Known for: Doctor Who & Lady Macbeth
 

View this post on Instagram
Jamie Campbell Bower
Known for: Harry Potter and The Deathly Hallows: Part 1 & The Twilight Saga: New Moon
 

View this post on Instagram
Ivanno Jeremiah
Known for: Humans & Black Mirror
 

View this post on Instagram
Georgie Henley
Known for: The Chronicles of Narnia: The Lion, The Witch and the Wardrobe & The Sisterhood of Night
 

View this post on Instagram
Alex Sharp
Known for: How To Talk To Girls At Parties & UFO
 

View this post on Instagram
Toby Regbo
Known for: Harry Potter and the Deathly Hallows & Fantastic Beasts: The Crimes of Grindlewald
 

View this post on Instagram
Josh Whitehouse
Known for: Poldark & Northern Soul
 

View this post on Instagram
Also joining the cast are Sheila Atim and Denise Gough.
George R.R. Martin and Jane Goldman will write the pilot episode.
Goldman has writing credits for 'Kingsman: The Secret Service', 'Kick-Ass' and 'X-Men: First Class'.
According to HBO, the series takes place approximately 5,000 years before Game of Thrones.
We'll learn about the origins of the White Walkers and the "horrifying secrets of Westeros's history".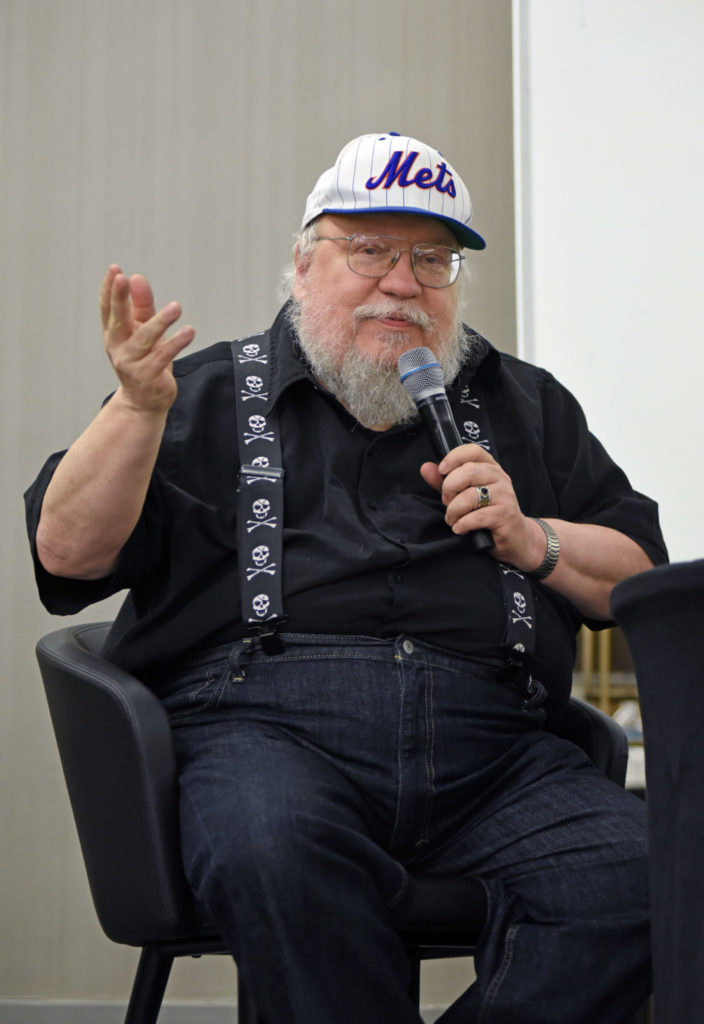 Speaking to Entertainment Weekly, Martin revealed the Westeros of the new series is a very different place.
"There's no King's Landing. There's no Iron Throne. There are no Targaryens."
He continued, "We're dealing with a different and older world and hopefully that will be part of the fun of the series."
The series remains untitled.
However, Martin has said he would prefer the title 'The Long Night'.
Coming on to direct the nameless project is S.J. Clarkson.
She has previously worked on 'Orange Is The New Black' and 'Jessica Jones'.
While this series is yet to get a release date we know that the final installment of Game of Thrones will return this April.