Just Eat team up with Omniplex Cinema
Just Eat have just made our dreams a reality.
They've announced a brand new partnership with Omniplex Cinema to bring us our favourite movie snacks.
The announcement comes as cinemas across Ireland remain shut amid the pandemic.
For now, the new partnership kicks off with Omniplex Rathmines but we're hoping they'll announce more areas soon.
Customers will be able to order their favourite cinema treats from 4:30pm today.
You can pick n' mix from a wide selection that will truly upgrade any at home viewing experience.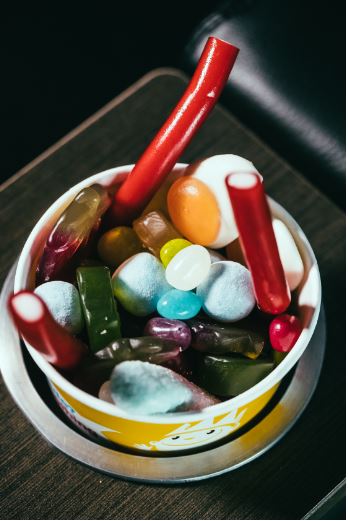 Why not settle down in front of your favourite movie with a large nachos and hot cheese.
Or if you'd prefer, you could order a cinema classic popcorn - literally the dream.
Accompany your favourite snack with Omniplex's chilled Coca-Cola and why not drop a Minstrel or Munchie in the mix.
Sit back, relax, switch ON your phone and check out the full Omniplex menu here.
In other news, you can now order cocktails from Just Eat. Read more here.
And go here to see Snoop Dogg's remix of the Just Eat jingle.