We've taken a look at the cheapest and most expensive properties currently for rent in Dublin.
From penthouses with private lifts to weekday-only tenancies, here's what's on offer:
The five cheapest
Avoca Road, Portobello
The cheapest property currently available to rent in Dublin is a room in Portobello.
You would be sharing with the current tenant and there's TV or WiFi.
There's only one photo supplied:
Ruby Hall, Deansgrange
Next on the list is a seven bedroom house.
Seven of the rooms are double and three are single, with just one left to let.
While there are photos of the kitchen and back garden, none of the bedroom are provided.
Studio Apartment, Terenure
The next property jumps up by €200.
This 'single bed self contained unit with kitchen and living area and bathroom' has a minimum lease of one year.
The ad was uploaded to Daft this morning and has already been viewed over 3,300 times.
Studio Apartment, South Circular Road
You'll need €800 a month to bag yourself this studio apartment in Dublin 8.
While the toilet seems to be in the kitchen, this 'quiet self-contained studio apartment' apparently has a sauna and underfloor heating.
And wait for it, the landlord is looking for a 'weekday tenancy only'.
Studio Apartment, Rathgar
The fifth cheapest property currently available to rent in Dublin via Daft is €845 a month.
The 'fully self contained, bright, modern studio apartment' is for one person only.
There's a small kitchenette, a single bed and bathroom.
According to the description there's underfloor heating and 'laundry facilities'.
The five most expensive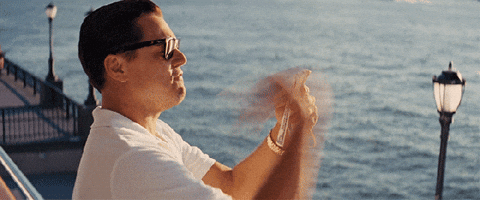 Period House, Dalkey
There are four Dublin properties listed on Daft for €15,000 a month, the first is Period House.
This south Dublin property has eight bedrooms, three bathrooms and dates back to 1660.
The house comes with one acre of private land and is hidden behind a seven foot wall.
Ailesbury Road, Ballsbridge (1)
The second €15,000-a-month property is located on Ailesbury Road.
The description cites this house as 'one of the nicest, most luxurious rental properties to come on the market,'
While this mansion has two more bathrooms than Period House, it only has six bedrooms.
That works out as €2,500 per room per month.
Ailesbury Road, Ballsbridge (2)
Almost identical to its neighboring property, the second house on Aislebury road boasts six bathrooms.
Finally, one for each bedroom!
This recently refurbished house comes furnished with a minimum lease of one year.
The Galileo Penthouse, Ballsbridge
You've guessed it, this property is €15,000 a month!
The glamorously named Galileo Penthouse is what Bond villain dreams are made of.
Complete with four bedrooms and five bathrooms this apartment spans the entire 9th floor of its building.
And it has a private lift.
Merrion Road, Ballsbridge
The first and only house on our list under €15,000!
This four bedroom property will set you back a mere €12,000 a month.
The newly renovated semi-detached house comes unfurnished, but there is parking for five cars in the driveway.
The 10 properties listed are all advertised on Daft.ie with prices correct as per publication date.
Cover image: number1residencies.com
Article images: daft.ie