Free pizza
Domino's are giving away 1,000 of their new pizzas tomorrow in celebration of their new Delight range.
To win a pizza you need to spot the Domino's #SliceOfDelight somewhere in Dublin.
This is what you're looking out for: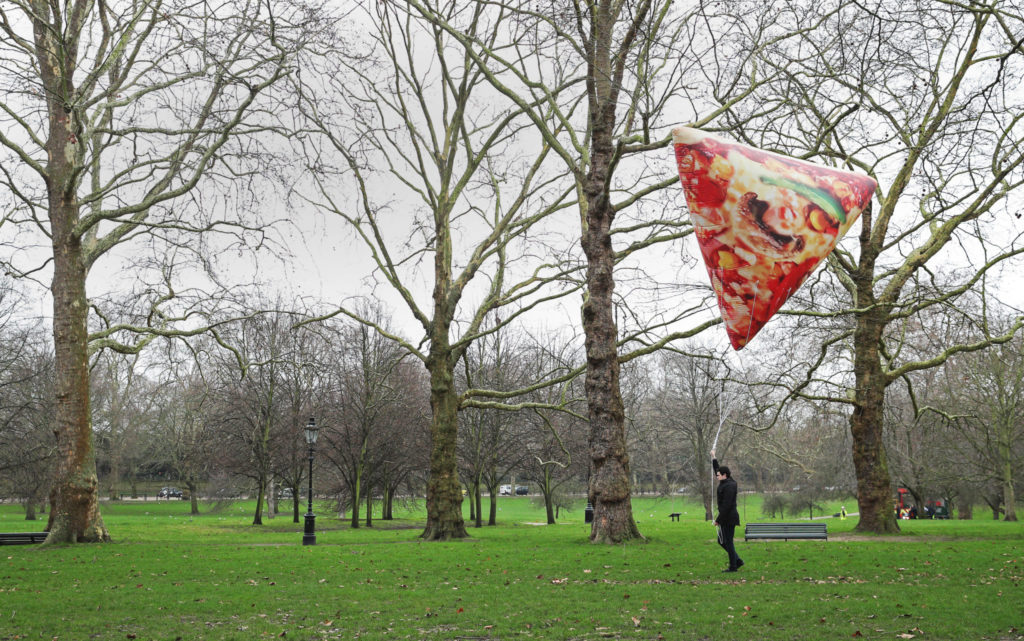 If you see it snap a photo and post it to Twitter using the #SliceOfDelight hashtag.
For those who won't be out and about tomorrow you can cheat by retweeting or reposting someone else's tweet!
Don't forget to tag the Domino's Twitter account.
The Delight Range
Domino's are launching their new Delight range tomorrow, 23rd January.
Two flavours will be on offer.
The Delight Chicken is made with chicken breast, mixed peppers, red onions, tomatoes and mozzarella cheese.
The Delight Vegi is topped with mushroom, mixed peppers, red onions, sweetcorn and tomatoes.
One small Delight pizza is just 650 calories and 100 calories per slice.
Ian Straughan of Domino's said: "New Year, New Domino's range. What better way to lighten up the January Blues than with our delicious Delight pizzas?"
"They're everything that's great about Domino's and are less than 650 calories for a cheesy treat."
"And if you get involved in our #SliceOfDelight campaign you might just win one of 1,000 pizzas we're giving away for free!"