Trying to make a decision about your future career?
Well, accountancy is something you should definitely consider.
A long way from the traditional stereotype, careers in accountancy have so many benefits and can be really rewarding!
Check out some of amazing things a career in accountancy has to offer.
Work/life Balance
We all want to utilise our time better. Did you know accountancy is one of the most flexible professions you can find?
Part-times roles, career breaks and self-employment opportunities mean you can choose how you want to work.
It also means you can make time for your social life, hobbies and maybe even force yourself to that gym class!
Demand
Everyone needs accountants, from large businesses to individual people.
This means accountancy ranks high when it comes to demand for people working in the sector.
It also spans across a wide range of industries, so it's possible to work in many different sectors throughout your career.
Travel
Again, everyone needs accountants and that means there are opportunities worldwide.
It's like a universal language and will open up so many opportunities, if travel is your thing!
Now just to decide where...
Competitive Salaries
Managing other people's money naturally has some benefits – one of the most obvious being the knowledge of how to build up a personal fortune of your very own.
Due to the nature of the profession entry salaries tend to be quite appealing and there is always room for growth.
Of course, the vast opportunities to build on your qualifications will inevitably lead to more a higher income too!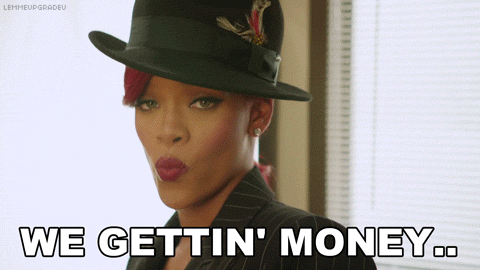 Knowledge
Every single person needs to manage their money and as an accountant you can always remain one step ahead.
Never will you struggle with your end of year tax returns and you'll always be on top of your finances.
Although you can expect everyone to look at you when it comes to splitting the bill!
Do you want to kickstart your accountancy or business career?
If you're studying or have completed a degree in business, finance, law or accounting this graduate programme could be the one for you.
RSM Ireland has launched its Graduate Recruitment Programme and applications are now open. The firm is welcoming applications from a wide range of disciplines, including business, accountancy, finance, engineering, law, science.
Placements are available in four business areas including Audit and Advisory, Management Consulting, Tax and Transaction Advisory Services.
With access to a global network spanning more than 116 countries, you'll have a world of opportunity to build the career you want.
Niall Ralph is an Associate in our Audit department. Read Niall's blog about his experience of the #RSMGraduateProgramme so far – from exciting client work & secondment opportunities to travelling abroad for the RSM Football Tournament. https://t.co/U9kBVmQAhk#LifeAtRSM pic.twitter.com/FE1NfiQM4A

— Ireland (@_Ireland) September 13, 2019
About RSM
RSM is one of the world's largest networks of audit, tax and consulting firms and is one of the fastest growing mid-tier firms in Ireland.
The firm won of 'Practice of the Year 2018' & 'Advisory Team of the Year 2019' at the Irish Accountancy Awards.
Clients are a mix of domestic Irish mid-market businesses and international companies with operations here.
Are you ready to grow your future? Our structured #graduate programme will give you the training and support you need to reach your goals and unlock a career that's packed with new experiences. Apply from Monday 2nd September here: https://t.co/ONuLBxpFyI pic.twitter.com/8PbWoNQ0to

— RSM Ireland (@RSM_Ireland) August 30, 2019
The Programme
During the programme you'll have the opportunity to learn on the job and take part in training.
You'll also have access to an impressive client list, yearly salary increases, international secondment opportunities and excellent benefits.
RSM value employee well-being, so the following benefits will be available to graduates:
Fully funded tuition, study leave and onsite tutorials to support you every step of the way to achieve your professional qualification.
Structured career paths with clearly defined goals and milestones for progression.
On-going performance feedback to help you grow professionally with rewards linked to performance.
Sports and social events throughout the year such as tag rugby, cycling club, yoga, running club, pizza and beer evenings, Christmas party
RSM European football tournament
CSR programme
An international secondment programme for those who wish to explore overseas opportunities
Wellness programme
Recognition awards for going above and beyond
Discounted gym membership
Tax saver commuter ticket
Bike to work scheme
Half day Fridays on summer bank holidays
Purchase of additional annual leave
Discount programme
Monthly draw
Christmas savings scheme
Free breakfast
Casual Fridays
Those wishing to apply for the RSM Graduate Programme can do so here.
Great to hear our RSM Ireland teams had such a fun weekend competing against other RSM's in #Manchester at this year's #RSMEuropeanFootballTournament! Congratulations to the winning Ladies' team of RSM Norway and the winning Men's team from @RSMUK! Until next year... #LifeatRSM pic.twitter.com/yO7D0Emgjr

— RSM Ireland (@RSM_Ireland) September 9, 2019
Application close on the 21st October 2019.