WellFest 2019 returns this weekend
The timetable for WellFest 2019 has been released.
This year's event features 15 stages and over 150 experts.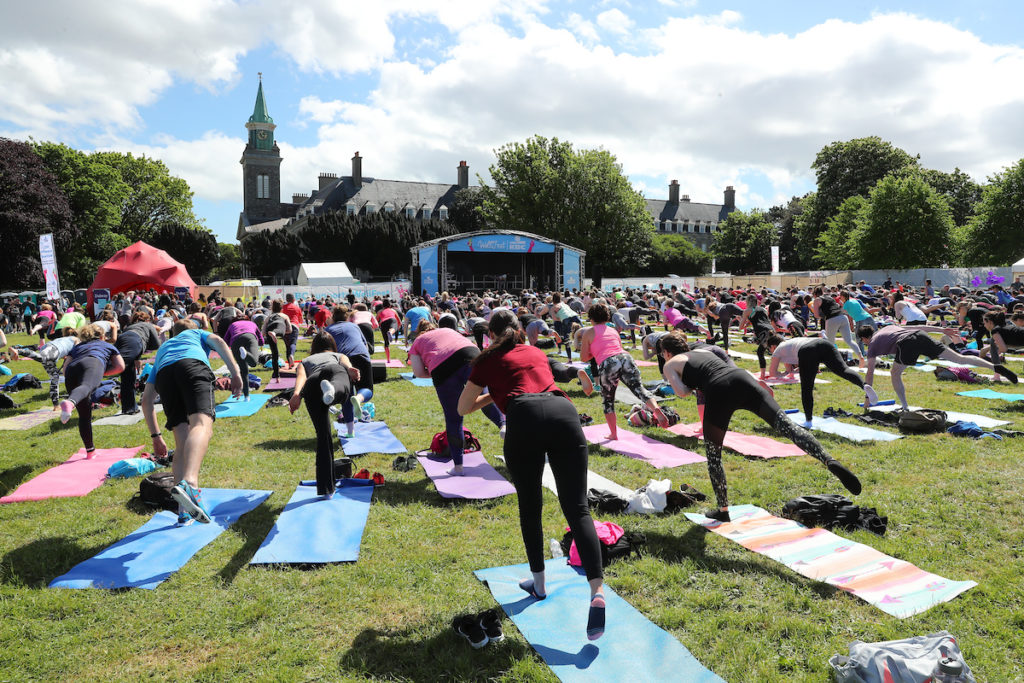 Across the weekend ticket holders will attend talks, workshops, cookery demos and workouts.
A detailed breakdown of the two date event can be found here.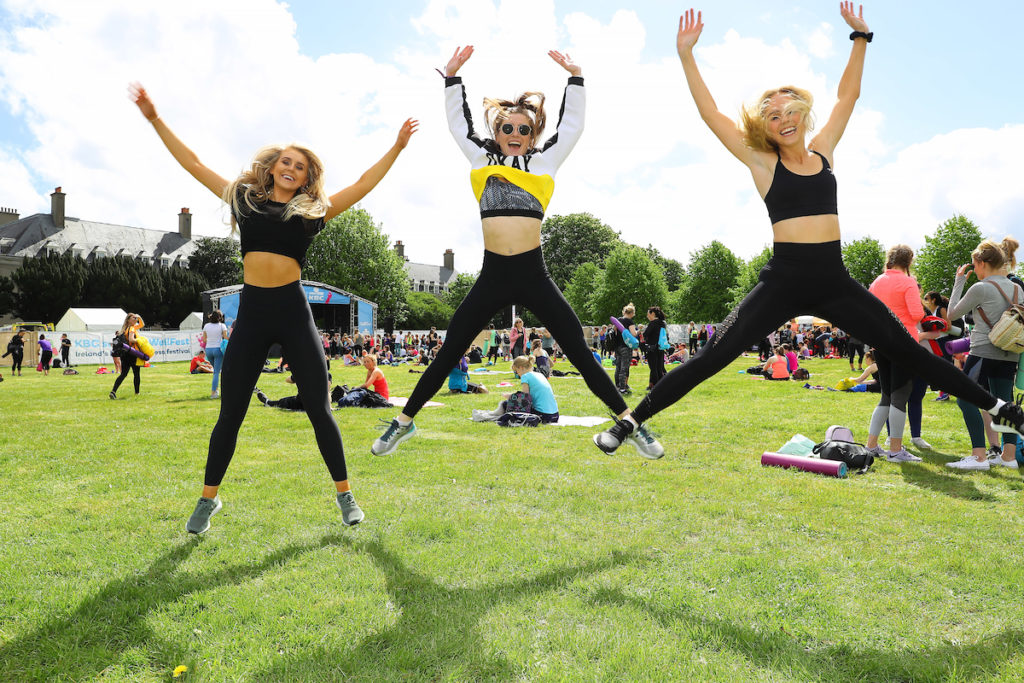 Here's a look at some of the highlights:
Saturday
Amanda Bisk will guide a full-body 'sculpt' workout on the KBC Mainstage and a yoga flow in WellYoga.
Kathryn Thomas will host a Q&A with Amanda in the WellTalk area.
UK personal trainers Alice Liveing, Faisal Abdalla and Bradley Simmonds will host workout sessions.
Richie Norton aka The Strength Temple will host his signature mobility flows.
Ella Mills, founder of Deliciously Ella, will be part of a Q&A discussing 'Lessons in food, life and business'.
Roz Purcell will take part in a Q&A.
Philly McMahon will host a fitness class at the expanded KBC WellGood area.
Jennifer Rock, also known as The Skin Nerd will host a 'skin school' talk in WellTalk.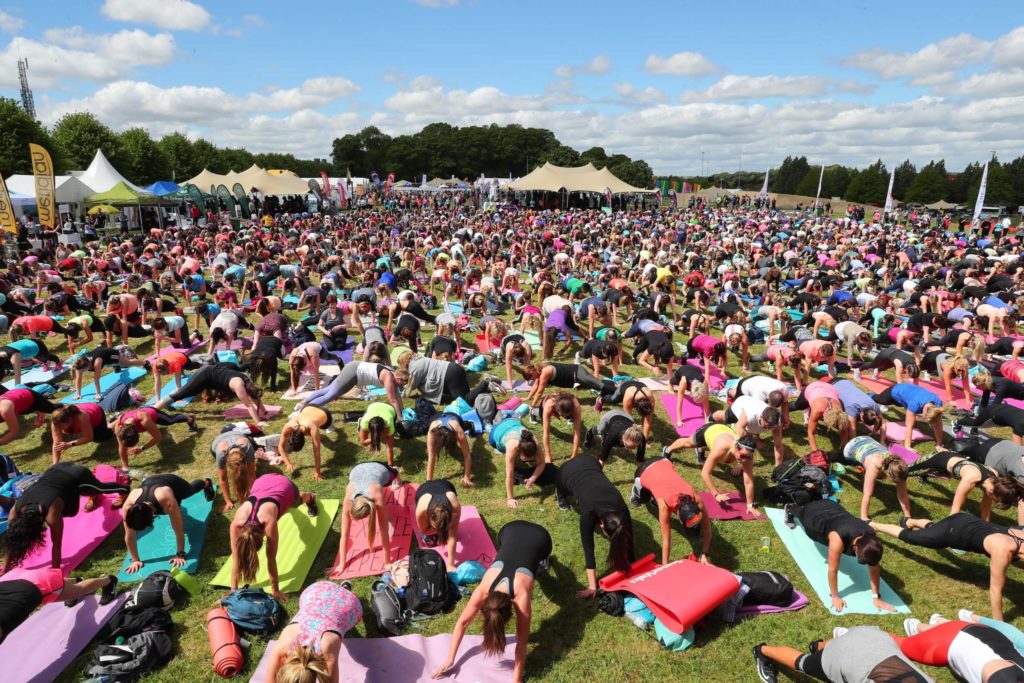 Sunday
Joe Wicks returns with his 'Lean in 15 HIIT' workout on the KBC main stage.
MMA coach John Kavanagh will debut the training method 'Víkingaþrek', hosting two demo-sessions in the WellFit area.
Cassie Stokes will host a Q&A with John and his brother James Kavanagh.
The WellTalk stage will host Kathryn Thomas and British broadcaster Fearne Cotton
Fearne will also have a one-to-one conversation with Joe Wicks.
Megan Roup, of The Sculpt Society, will guide dance-cardio workouts.
Zero-waste vegan chef and sustainability advocate Max La Manna will give a cooking demo.
Yoga sensation Cat Meffan will host yoga flows in WellYoga and on the KBC Main Stage.
A dance-cardio rave hosted by FRAME will be the closing act of the festival on the KBC Main Stage.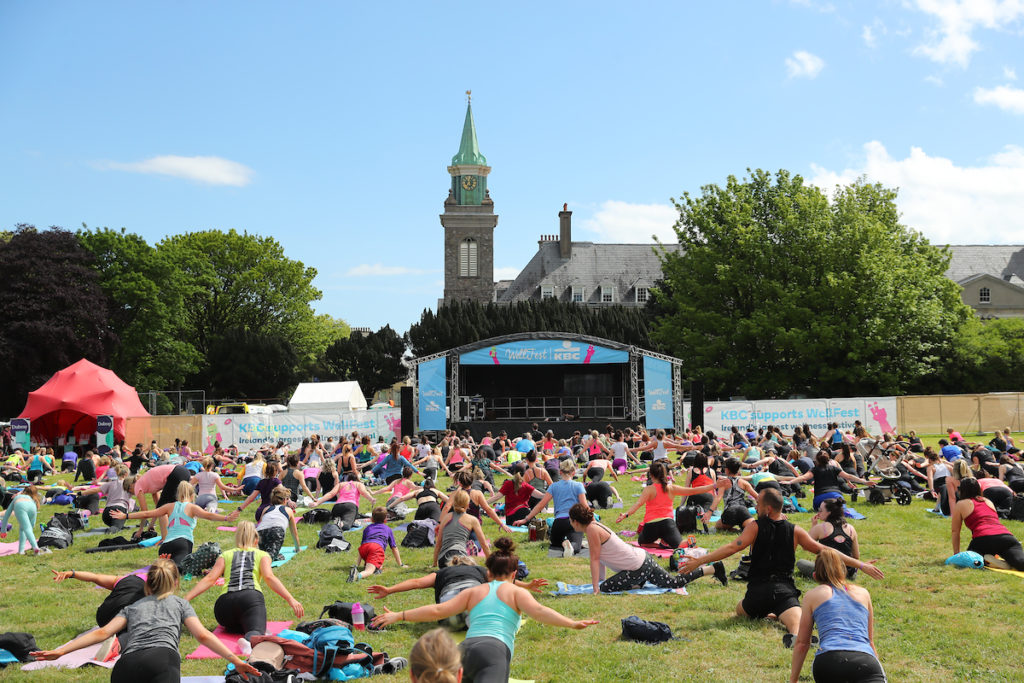 WellFest 2019 is happening in Royal Hospital Kilmainham next month.
Europe's largest outdoor health and wellness festival will take over the city centre venue on the 11th and 12th May.
Limited tickets are still available. Grab yours here.