Forbidden Fruit 2020
The first wave of tickets for Forbidden Fruit 2020 go on sale this Thursday.
Limited weekend tickets will start at €110.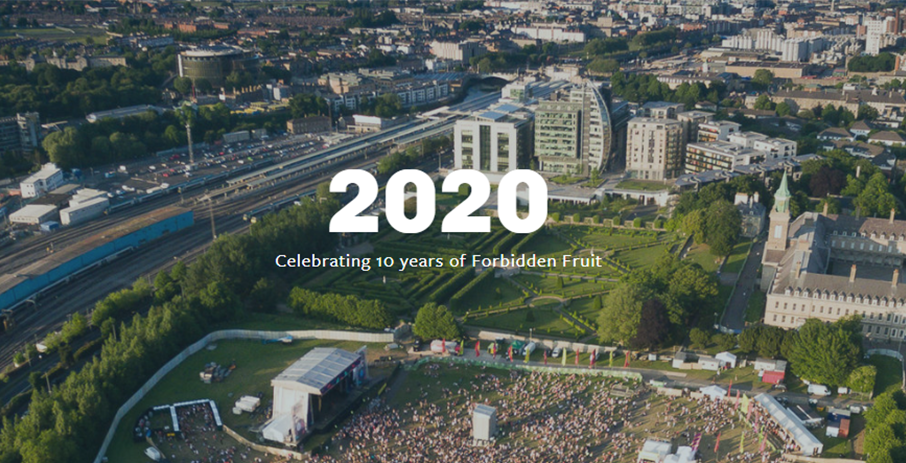 Last week promoters revealed that the festival is returning as a two-day event.
Previous years have seen Forbidden Fruit run on a Saturday, Sunday and Monday.
However, next year the event will take place on Saturday 30th and Sunday 31st of May only.
10th anniversary
2020 marks the 10th anniversary of Forbidden Fruit festival with the popular music festival once again taking place on grounds of the Royal Hospital Kilmainham.
While no acts have been revealed just yet, promoters have, 'plenty to announce over the coming weeks.'
Ticket holders can expect, 'brilliant acts and birthday surprises.'
A limited number of weekend tickets (Saturday & Sunday) go on sale at 9am on Thursday 24th October.
For more info check out the Forbidden Fruit website here.