Fully Charged Instagram Live Table Quiz
Yes the very first Fully Charged Instagram Live Table Quiz is happening tonight!
Graham & Nathan will be getting suited and booted to host a quiz from the comfort (and safety) of their homes.
And we're asking you to gather around, at a safe social distance, with whoever you live with and take part!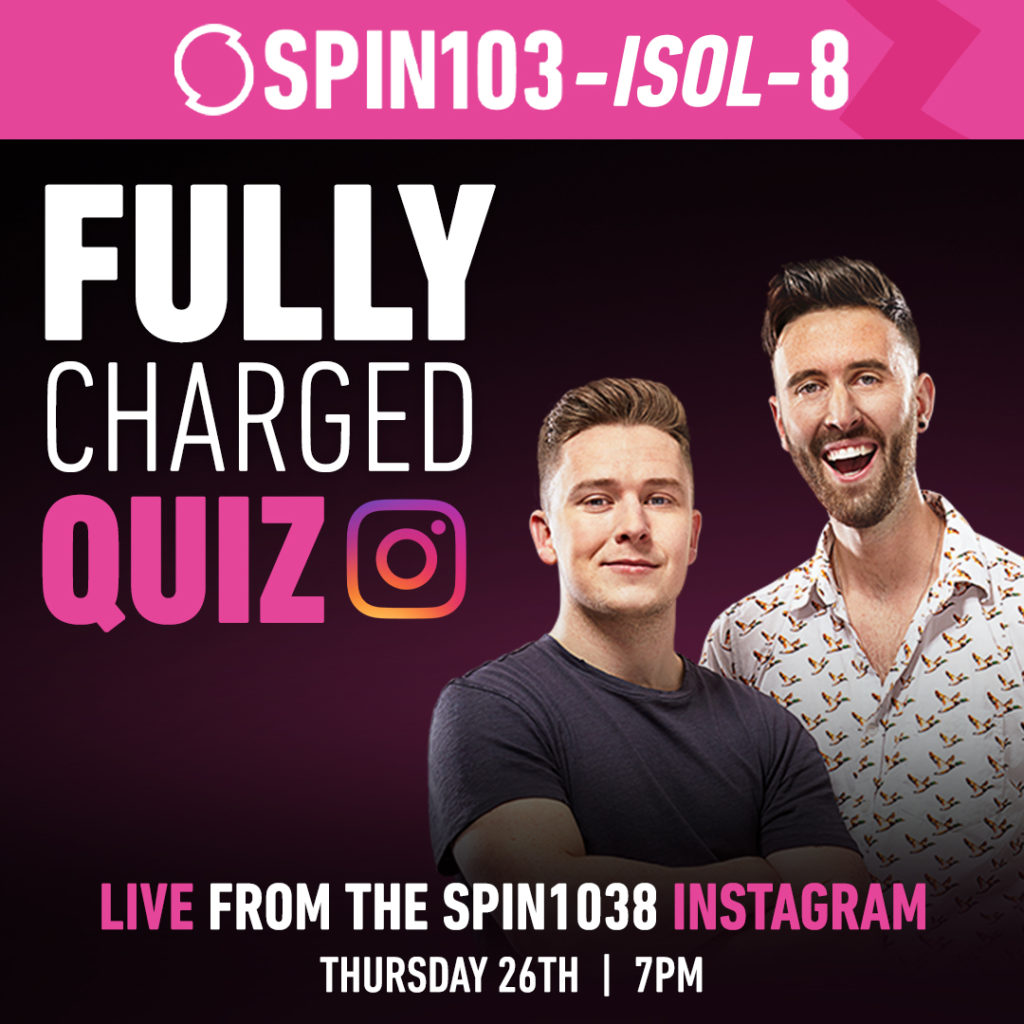 There will be six rounds in total, three hosted by Graham and three by Nathan.
So grab a pen and paper and anything you can find around the house to be used for a prize and battle it out against your friends & family.
Staying in is the new going out!
The SPIN 103-ISOL-8 quiz kicks off at 7pm on our Instagram page.