Jam Park is a new venue opening in Swords next month.
Promoters Bodytonic took over the Wright Venue last year to create the multi-functional adult playground.
At the beginning of April we got a first look behind the scenes.
Now Bodytonic have revealed a number of events happening at Jam Park over the coming months.
Here's what we have to look forward to:
1 Weekly rooftop parties
Party on the open rooftop terrace with a rotation of of international DJs Optimo, Palms Traxx, Kornel Kovaks
2 Sunday market place
The Jam Park weekly Sunday market will feature local arts and crafts, delicious food, farmers market, live music, games and a flea market.
3 Bingo Loco (17th May)
Join Ireland's only Bingo rave at Jam Park this May. Think conga lines, dance offs, lip sync battles, glow sticks and prizes ranging from vacations to cars and lawnmowers.
4 Game Of Thrones: Season Finale (20th May)
Tickets includes a drink on arrival, staff in costume, a photobooth and props.
5 Sing For Your Dinner (31 May)
Ireland's first Karaoke Banquet, get up on stage and make a meal of your favourite songs or scream your lungs out in the crowd. Think mass audience participation, power ballads, one hit wonders, sing-offs and prizes that will hit the spot.
6 Champions Cup Rugby Final (11 May )
Tickets includes 2 free drinks.
7 Championship League Final (1 June)
Tickets includes 2 free drinks.
8 Screenyard Presents: Anchorman (13 June)
Tickets includes a drink on arrival, staff in costume, a photobooth and props
9 Marcelo D2 (7 July)
Brazil's biggest hip-hop star will appear in Jam Park for one night only.
10 DJ Jazzy Jeff (12 Oct)
The Fresh Prince of Bel Air's sidekick will play all your dance floor favourites.
11 Sole Food - Sneaker & Apparel Festival (12 Oct)
Ireland's debut sneaker & apparel festival featuring vendors, brand displays, customisation booth, games, screenings, talks, live performances and everything else associated with sneaker culture.
12 Gxrl Cøde 1st Birthday (Oct TBC)
The all-female powerhouse supporting women across the industry in music, art, dance & fashion, celebrate a very successful first year on the scene with a whopping rooftop party.
A look inside
Jam Park will house a number of sections across different floors.
The main event space will be located on the first floor.
This area will be used for gigs, screenings, conferences, exhibitions, parties and private functions.
Plans for the second floor sound really fun!
People can enjoy crazy golf, ping pong, shuffleboard, darts and escape rooms.
There will be a revolving choice of carnival, circus and interactive games.
The second floor will also be made up of private rooms for hire.
These can be used for parties, karaoke, meetings or just hanging out with friends.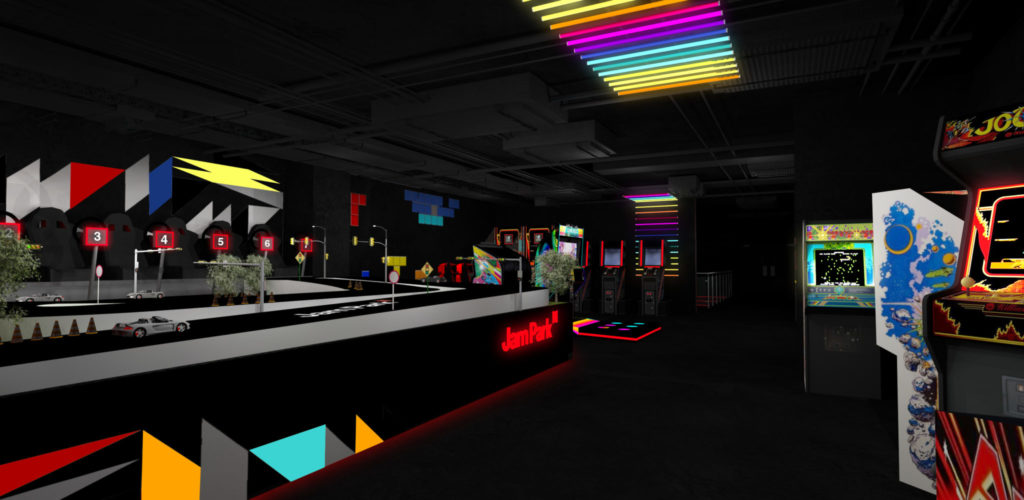 The Jam Park Eatery will live on the third floor.
It is set to be an open air spot with a fully heated rooftop offering street and comfort food all day.
In the summer time, the roof will play host to outdoor cinema screenings, parties and BBQs.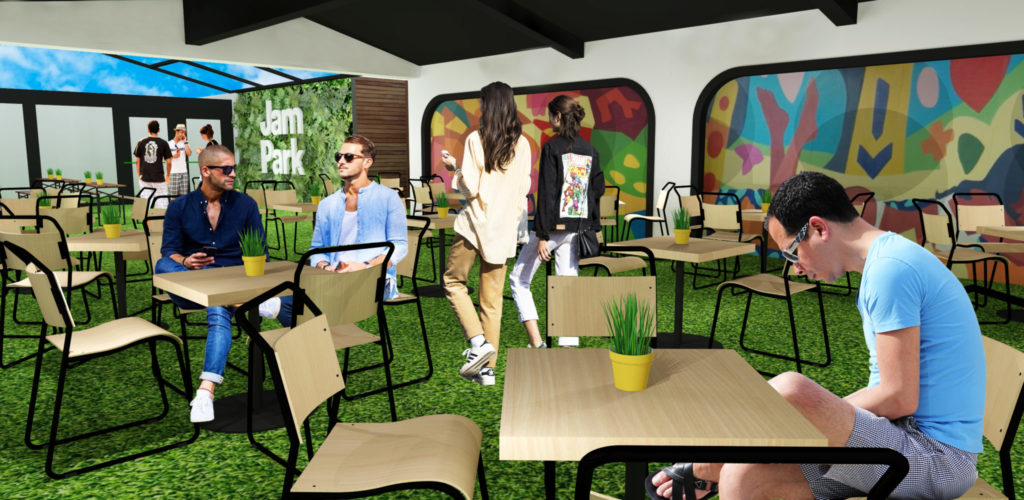 In keeping with Bodytonic's aims to become an environmentally responsible company, they have proposed a rooftop farm.
The plan is to open a sustainable and environmentally friendly working organic farm which will supply produce to the venue's restaurants.
In addition, the farm would provide a space for educational workshops and events.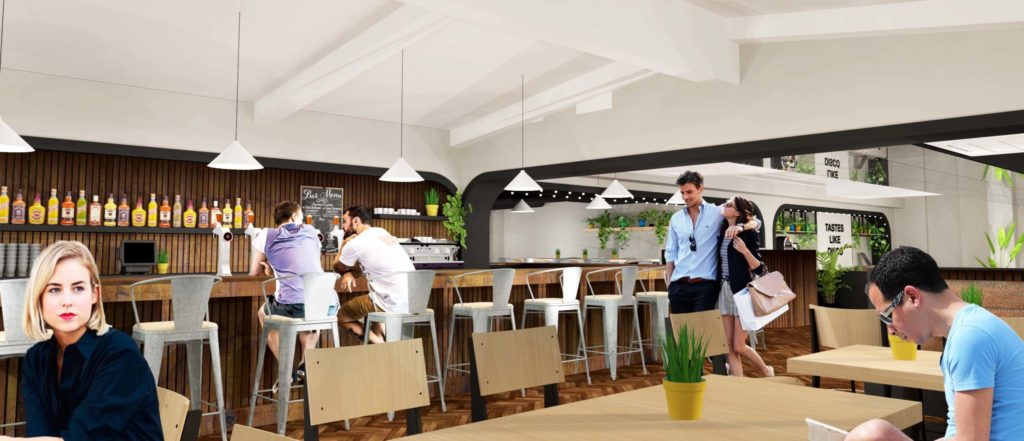 Inspired by New York
Jam Park has been inspired by venues like Elsewhere in  New York,  Archie Brother's in Melbourne and Constellations in Liverpool.
Speaking about the new venue, Bodytonic's Events Director, Eoin Cregan said, "We're really excited to show everyone what we've been working on."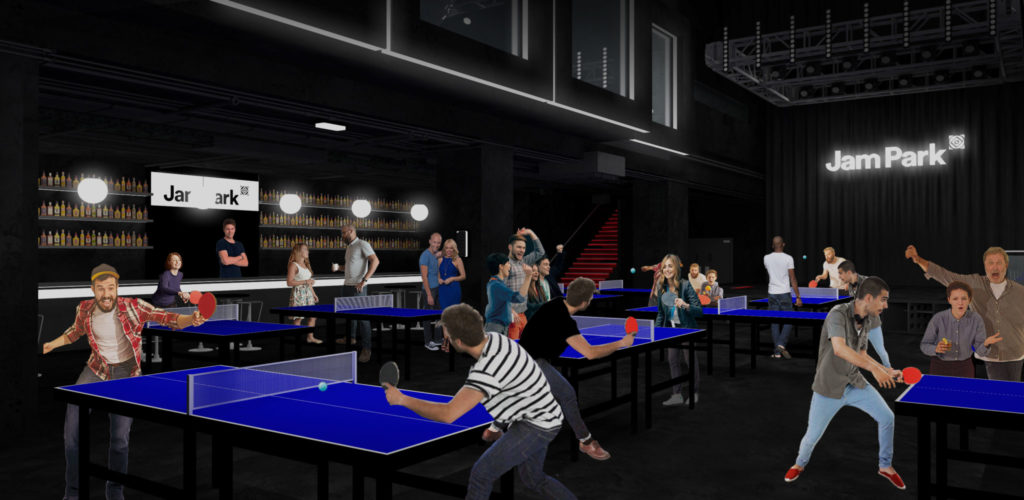 "Jam Park is the first of its kind in Ireland and we'll aim to get better and better as the months go on.
"It's a big project, we don't have all the answers, all we have is ideas, notions, a brilliant time and not a huge amount of sense. What we definitely know is that people are going to have a lot of fun in Jam Park."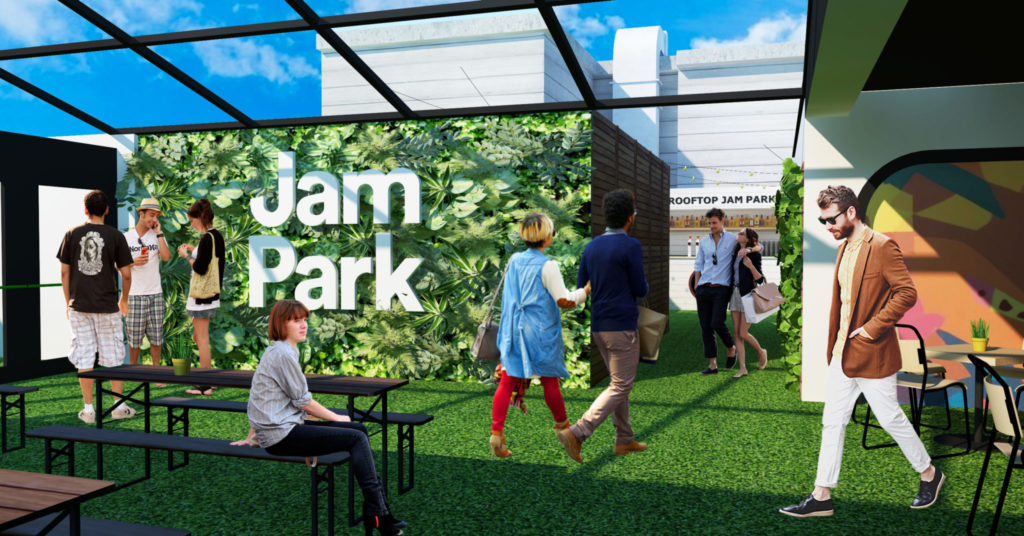 Jam Park is set to open its doors early May.
For more info check out their website.