Jennifer Stone joins front line workers
Jennifer Stone has joined front line workers as a registered nurse during the global pandemic.
She's best known for her role as Alex's bestie Harper in Disney Channel's Wizards of Waverly Place.
The show ran for four seasons from 2007 to 2012.
Jennifer announced the good news on Instagram yesterday.
She wrote, 'A very good friend of mine (@maiarawalsh ) pointed out to me that today is #worldhealthday .'
The actress went on, 'It is also the day I went from a volunteer, then a student nurse, and now an RN resident.'
'I just hope to live up to all of the amazing healthcare providers on the front lines now as I get ready to join them.'
Jennifer's work friends have been showing their support for her on Instagram.
Her pal Kelley shared a photo of her first day as a nurse, 'This bada** woman started her first day of nursing today!!'
Jennifer shared it to her story writing, 'I'm a lucky lady to have the support of amazing women.'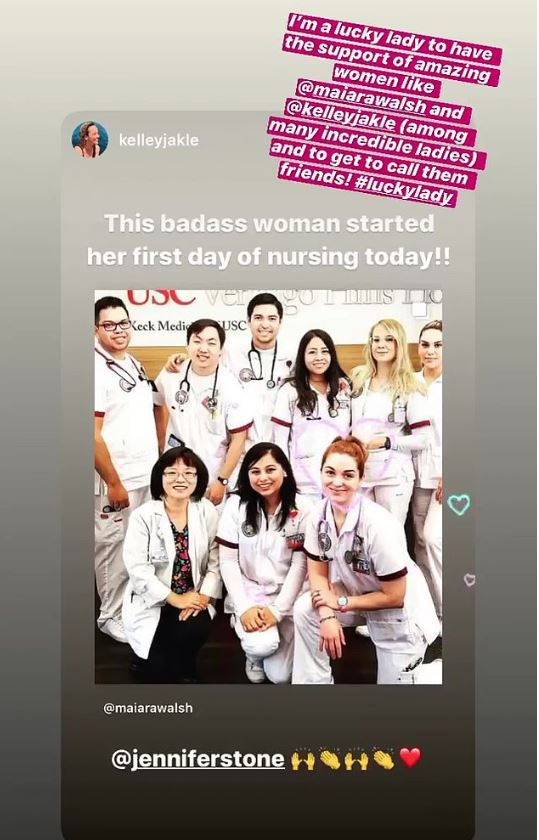 Instagram Stories @jenniferstone 
Massive congrats to Harper Jennifer!