Sophie Turner and Maisie Williams are very close
Game Of Thrones stars Sophie Turner and Maisie Williams were so close on set that people began to question if they were a couple.
Sophie reveals she and Maisie would play into this by "making out" on set.
 

View this post on Instagram

 
Conan caught up with the star for a chat about her new movie X Men: Dark Phoenix this week.
It's here that she confesses to her kiss with Maisie, "we would kind of do the scene then try and kiss each other in the middle of the scene..."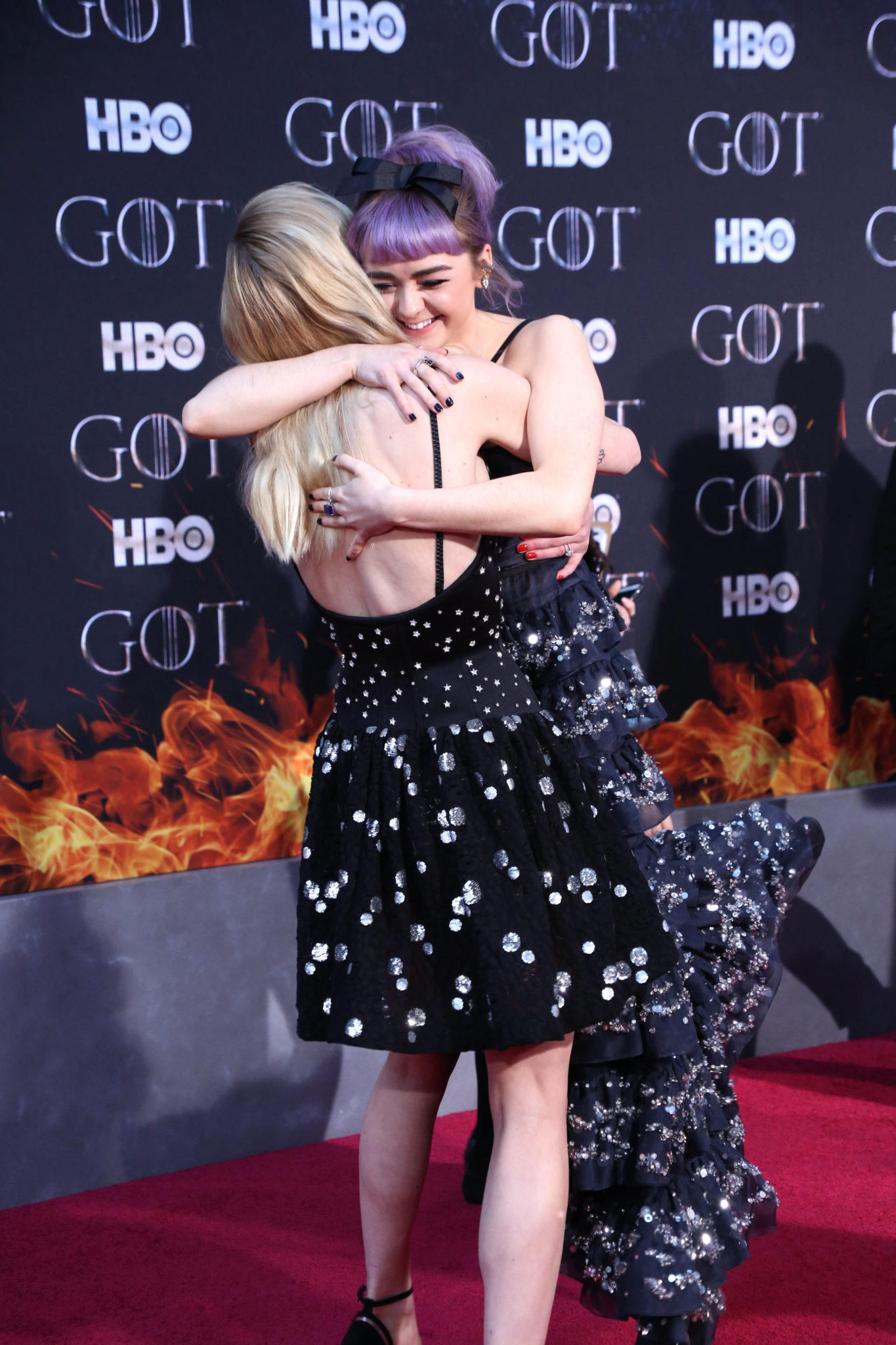 Sophie says she and Maisie were well aware that people thought they were romantically involved.
"We fully knew about it, we played into it." She admits they wanted to, "see if anyone would react."
However, she also says, "sometimes you just wanna make out with your best friend."
Despite their efforts, they didn't get much of a reaction from the crew.
"Its Game of Thrones so incest is so normal that they were like, 'alright, that's fine'."
"It was probably the most tame thing that happened on the show, actually."
Tequila Slaps
Sophie and Conan go on to play a game she likes to call 'Tequila Slaps.'
She explains the concept, "two people stand opposite one another, one person takes a shot and before they have time to swallow it, the other person slaps them around the face."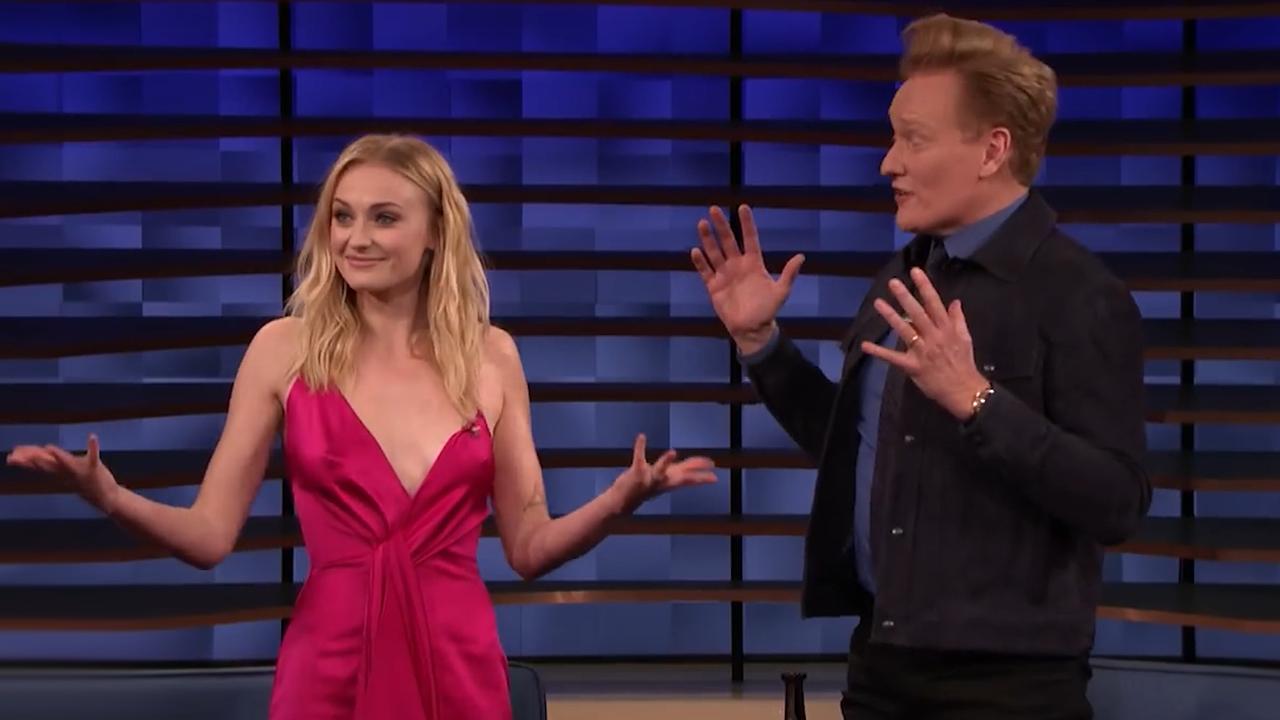 The presenter remarks, "I honestly don't know how it's a game..."
As Conan takes a shot, Sophie slaps him really hard across the face and it seems she feels bad because she pulls him in for a hug.
Watch the full video below:
Sophie married Joe Jonas in Vegas this year and they've been inseparable ever since.
She recently revealed he nearly kissed her Game Of Thrones stunt double by mistake.
Read more about that here.