Shawn Mendes and Camila Cabello
Stitches singer Shawn Mendes was spotted packing on the PDA with Camila Cabello at a beach in Miami during the week.
The pair went for a swim and they couldn't keep their hands off each other.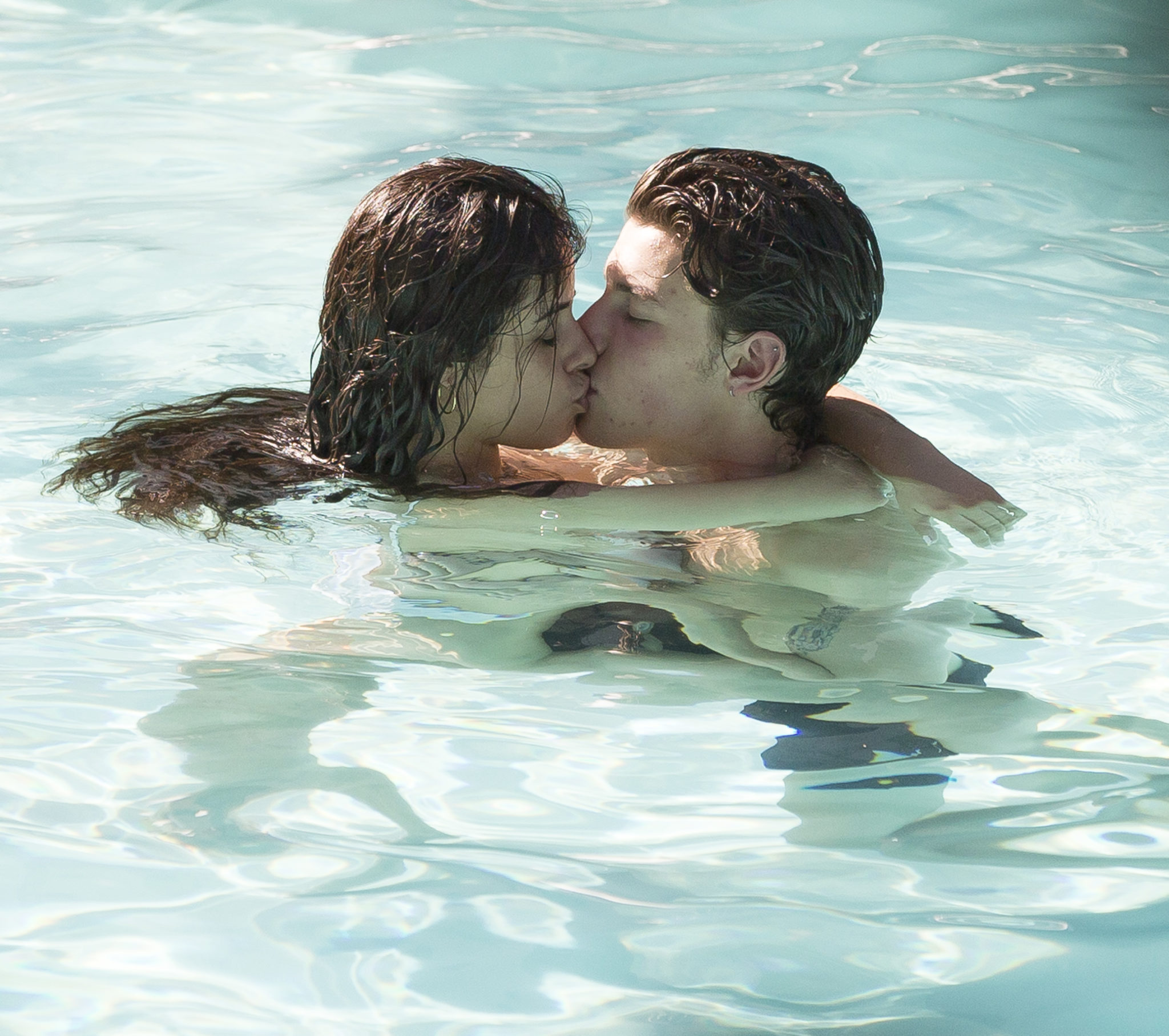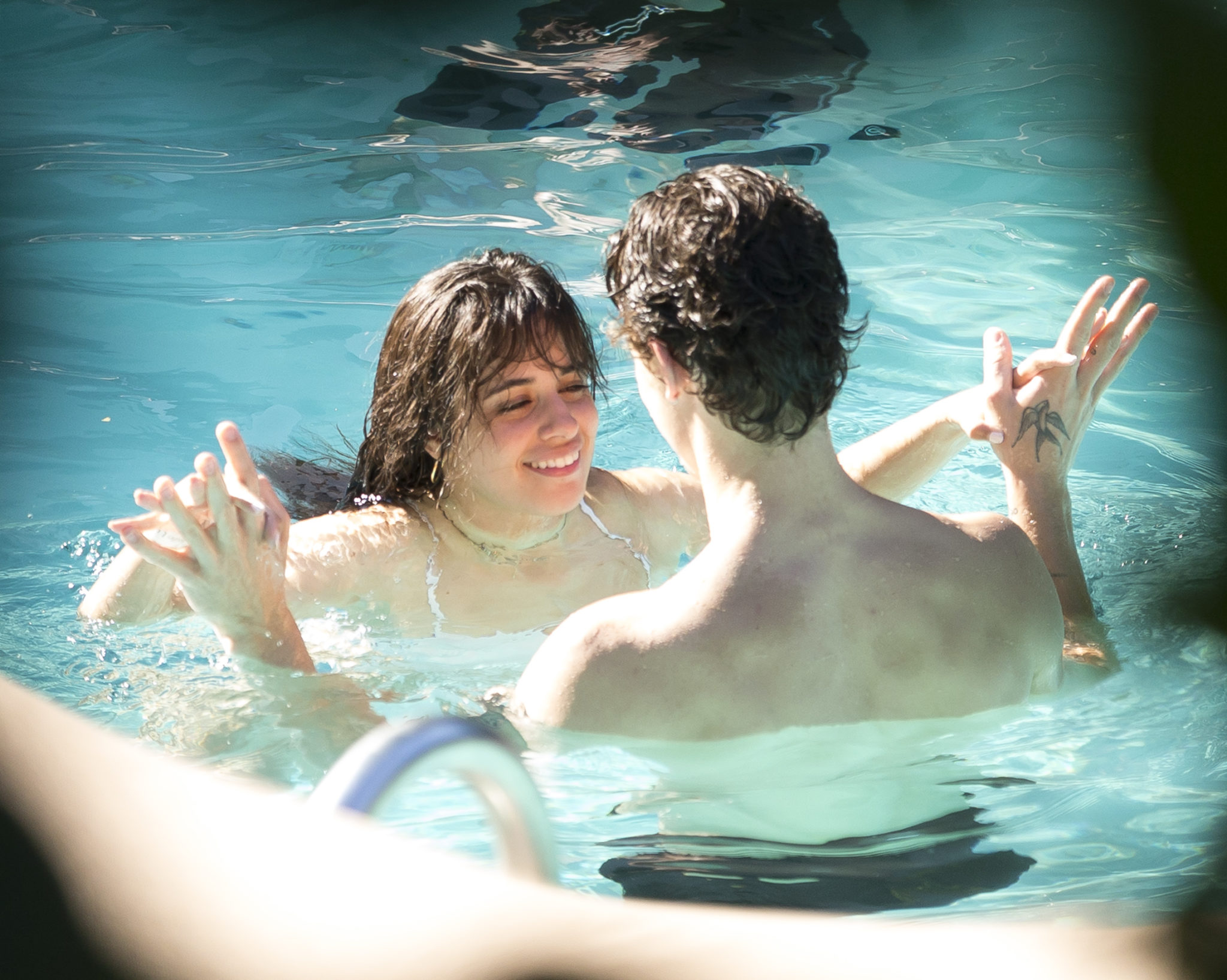 Shawn's in the middle of his summer tour but that didn't stop him from going for a dip with Camila.
According to E! News, they were out with some friends who were spotted swimming nearby.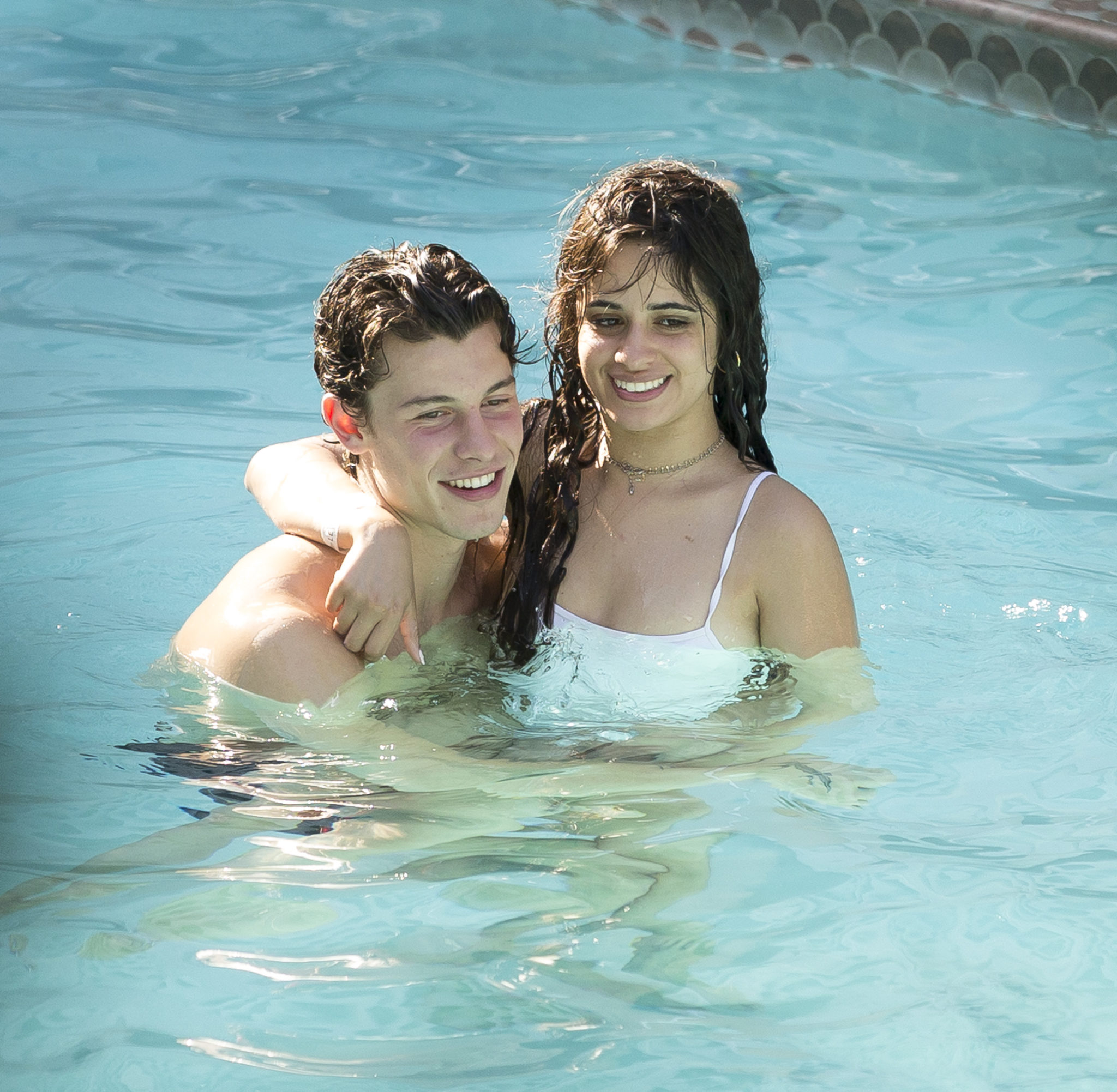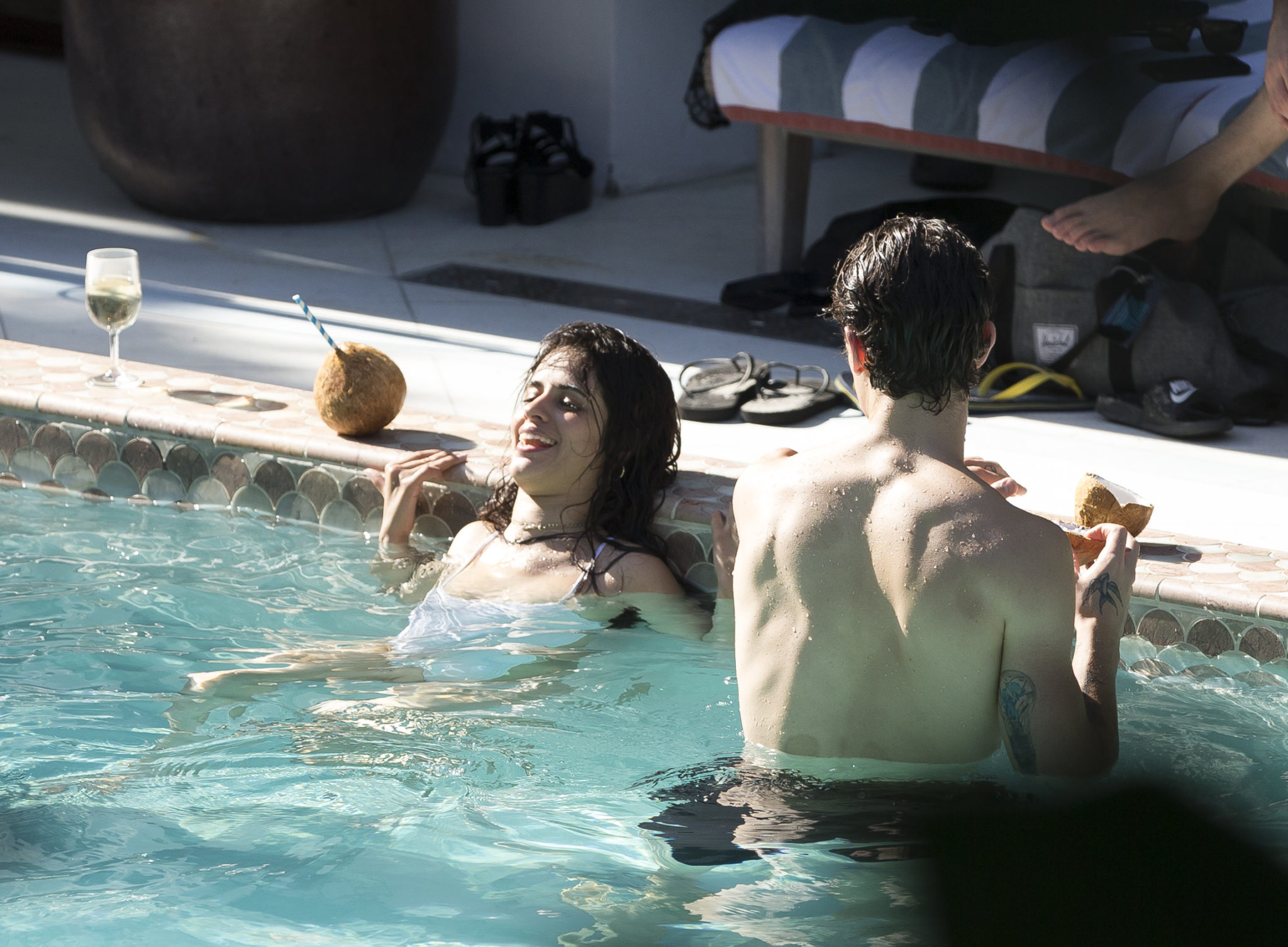 They also held hands as they walked away from the pool area.
Despite the fact that they've yet to confirm the status of their relationship, they do seem crazy about each other.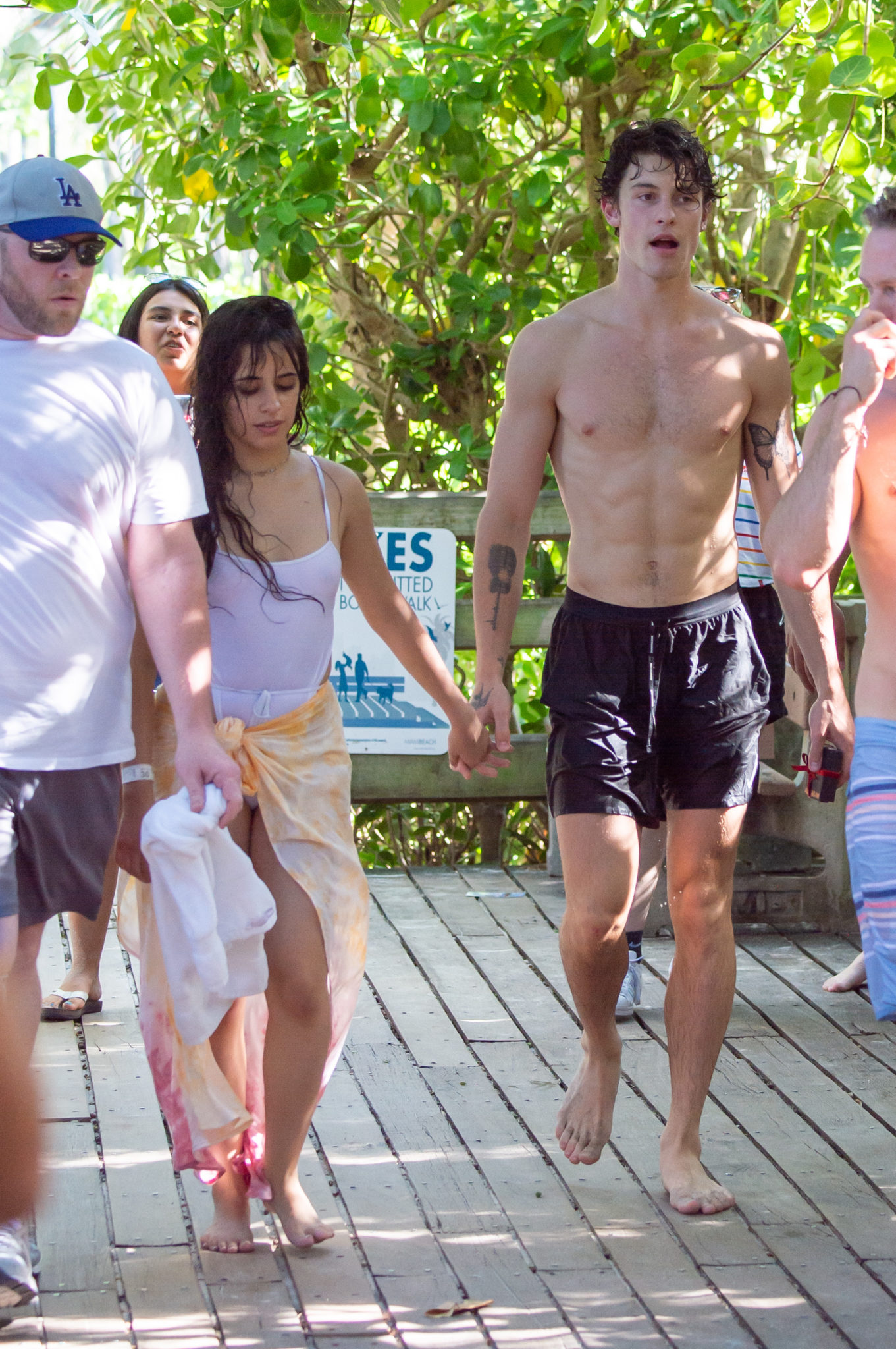 Romance rumours
The alleged couple sparked rumours of a romance after they released their collaboration Senorita. 
The music video for the hit shows Mendes as a bit of a bad boy who swoons over diner waitress Camila.
They dance the night away before things get heated in a hotel room.
Camila and Shawn also collaborated on the 2015 hit, I know What You Did Last Summer.
In a recent interview with Clash Magazine she says that working with Shawn is, 'one of the most natural things in the world...'
'I think I've actually known him the longest out of anybody in the music industry.'
She goes on, 'we've been in each other's lives for like four or five years, and it's been really beautiful to kinda grow up together…'
'It's actually a really beautiful feeling to know that this person is always going to be in my life, we're always going to love each other.'
 

View this post on Instagram

 
Meanwhile, a source tell E! News that their relationship is, 'very natural and moving quickly.'
'The timing wasn't right before but it is right right now.'
 

View this post on Instagram

 
'They are going for it without holding back. This step in their relationship is exciting for them both.'
'They haven't wanted to be apart at all. It's 24/7 and all out at this point.'
 

View this post on Instagram

 
Shawn and Camila have yet to comment.