KJ Apa gets shard of metal stuck in his eye
Riverdale's KJ Apa got a shard of metal stuck in his eye.
The Archie Andrews actor shared a video of himself and some friends trying to extract it with a cotton swab.
Thankfully, he managed to get it out and has booked an appointment with the doctor.
 

View this post on Instagram

 
In the video, KJ's friend and stylist Jason Schneidman is seen using a cotton swab to get the shard out of his eye.
But the actor keeps blinking before Jason can get the the swab anywhere near him.
The stylist advises him to go see a doctor.
KJ takes himself to the mirror and attempts to get it out himself.
He exclaims, "Bro, it's stuck in there, bro, it's really stuck," before adding, "I have to work tomorrow."
The actor managed to extract the piece of metal, revealing it, "actually like punctured [his] eye."
 

View this post on Instagram

 
KJ gave his fans a quick update on Instagram Stories shortly after.
He said he's booked an appointment with his doctor tomorrow and he's fine.
The 23-year-old added, "There could be some more metal shards in there rusting away in my eyeball."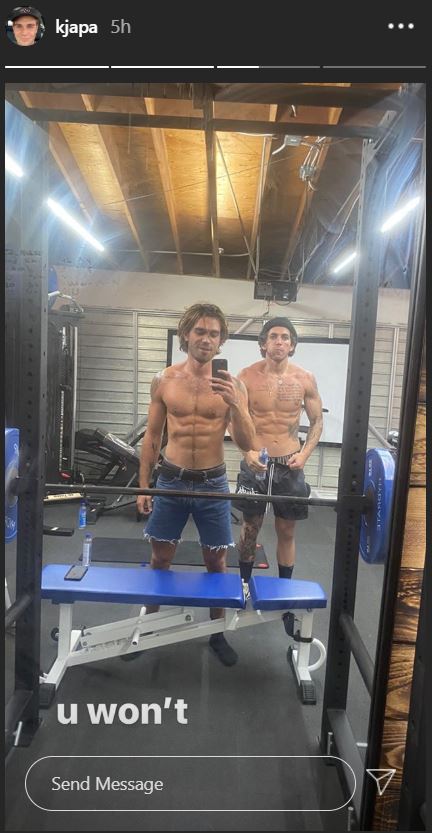 Instagram Stories @kjapa 
Meanwhile, it was recently announced that KJ has bagged the lead role in an upcoming Michael Bay pandemic thriller.
Read more here.