Rebecca Gormley shares her journey
Love Island's Rebecca Gormley took a bad fall recently and seriously injured herself.
She's been documenting her journey to recovery on Instagram, and it hasn't been easy for her.
 

View this post on Instagram

 
Rebecca shared in an Instagram Stories post last month that she had seriously damaged her right arm.
She said, "Basically I fell and I'm lucky I didn't snap my neck."
"You've got this clavicle (collarbone) bone. It's like it came out of its place but it's damaged as well."
 

View this post on Instagram

 
Rebecca said, "It's like one of the four worst bones to damage or break in your body so you can imagine the pain I'm in."
"Honestly my arm is deformed and it could take six weeks if not longer to heal."
"I can get an operation after that if it doesn't heal but then I'm going to be left with a massive scar and it could still be deformed."
 

View this post on Instagram

 
The former Love Islander recently underwent surgery and admitted her shoulder is, 'in excruciating pain.'
In an Instagram post, she said she's really finding it hard not being able to do anything for herself.
But she's incredibly grateful for her boyfriend, her friends and her family.
 

View this post on Instagram

 
She said this whole experience has made her realise how strong she is.
The reality star is adamant she'll, 'come out even stronger after [her] 12 week recovery.'
Taking to Instagram Stories today, Rebecca revealed her hair has been washed once since the surgery two weeks ago.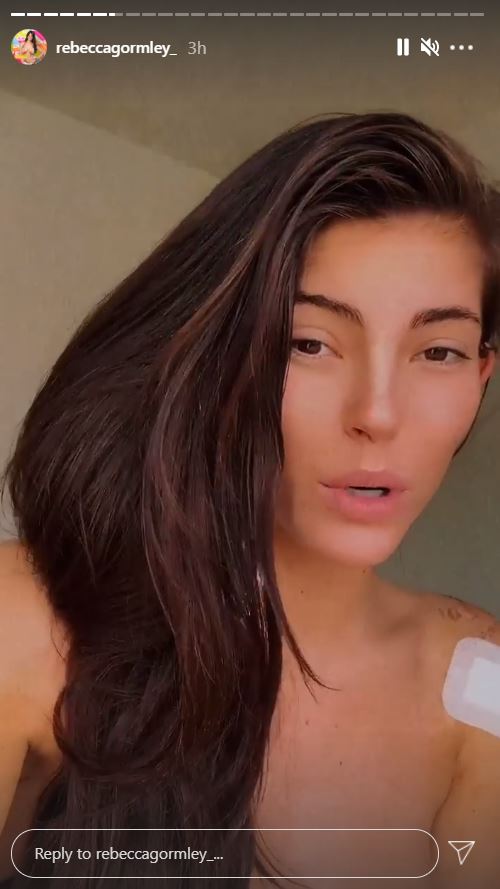 "My hair hasn't been washed in nine days... since having the operation, I haven't been able to get my tresses wet," she explained.
"I've managed to wash it once since the operation, which was two weeks ago."
"You can imagine how greasy it is, dry shampoo can't even help it."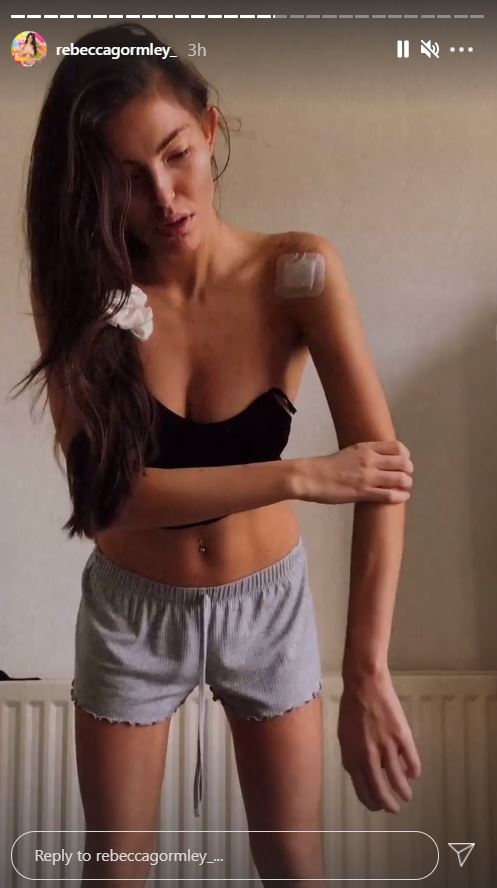 Rebecca showed off a number of stretches and exercises she's been doing to help heal her arm.
Afterwards, she told her followers that her arm is aching, "but that's normal," she assured.
"It's so, so, so, uncomfortable but it has to be done and I'll get physio for it as well."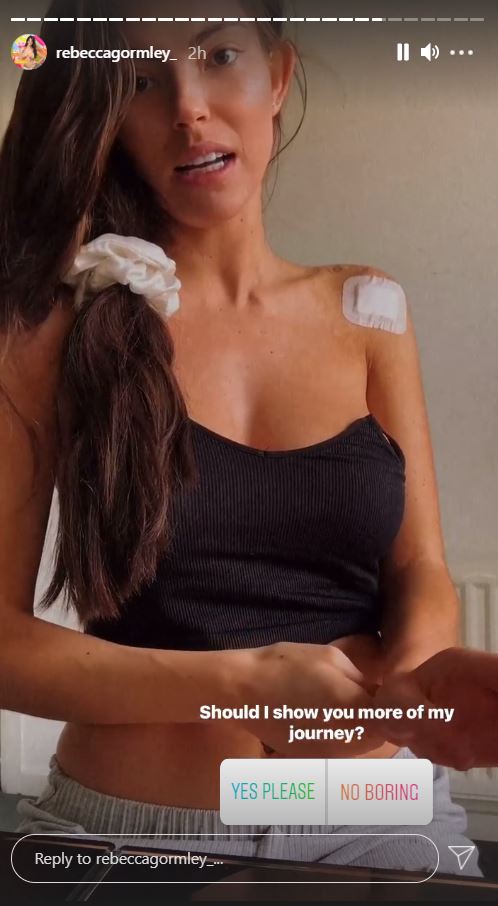 We're wishing Rebecca a speedy recovery.