Piers Morgan has demanded Little Mix apologise to him for calling him a "silly t**t" in an interview with BBC Radio host Nick Grimshaw.
It all started when the Little Mix girls released a nude photo promoting their song 'Strip'.
The photo shows all four girls side by side with nasty words written across their skin.
The photo was an attempt to stop body shaming and to encourage women to be confident in their own skin.
Morgan however saw it as a "cynical attempt" to sell the record.
The topic of empowerment was discussed on GMB and Piers said, "heres a great idea girls, if you really wanna empower yourselves get naked and put the words sl*t all over your body."
Piers then shared a picture of himself lying nude with insults written accross his skin.
"Very empowering. I think every man in Britain is now going; a) I want a body like that, and b) I should adorn myself in offensive words, although I find most of those words complimentary."
"Why don't we stop pretending that getting your kit off is feminist empowerment?"
"Kim Kardashian does this, Emily Ratajkowsi, all of them. They're all making millions and billions of dollars out of conning the world that getting their kit off is somehow empowering."
Watch that full interview below:

Nick Grimshaw later asked Little Mix if they were offended by the comments to which Jesy responded, "of course not, he's a silly t***."
Nick responded, "Language! You can't swear, Jesy."
Jesy then said, "apologies for offensive language on BBC" before Leigh-Anne Pinnock weighed in on the conversation with, "the word she was looking for was idiot."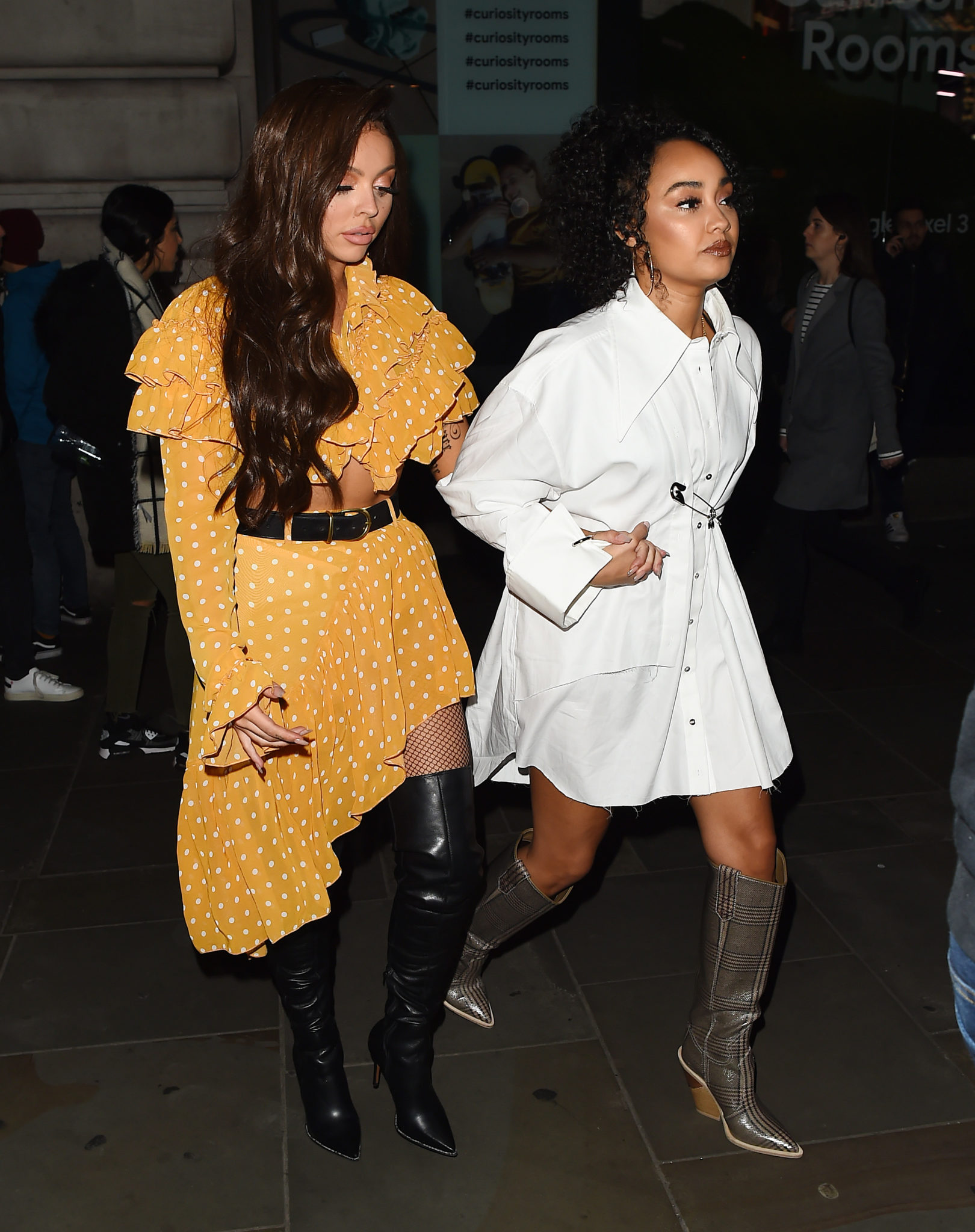 Morgan took serious offence to the name calling and played the interview out for his 'Good Morning Britain' viewers to hear.
Piers said, "oh Jesy you let yourself down, love. When you're doing a campaign against doing rude words, it's probably better not to use rude words on the radio about me."
"I apologise to anyone who is offended by the language Little Mix used about me."
"Little Mix, I think you need to make a public apology during your campaign to root out bad language from public discourse."
"Grimmers apologised to me on their behalf, I didn't hear Jesy apologise. Our viewers are perfectly [entitled] to know the scale of bad language that Little Mix used."
One fan filmed her TV as Piers called them out.
Piers retweeted the video.
Well that woke me up, nearly spat my coffee over the TV!!😂😂😂 #gmb @PiersMorgan @susannareid100 #LittleMix pic.twitter.com/pDtJiRKwal

— John Gwilliam (@john_gwilliam) 20 November 2018
Little Mix have yet to comment further.