Molly-Mae Hague shares screenshot of horrific message
Love Island's Molly-Mae Hague has shared a screenshot of a horrific message she received from an online troll.
The reality star said she's so used to getting messages like these, that she's become desensitised to them.
 

View this post on Instagram

 
The Instagram troll sent the text in response to a mirror selfie Molly shared on Instagram Stories.
Molly explained how she had lost her iPhone 11+ and is currently using the 8+.
She complained that the, 'quality really doesn't hit the same. I hate it.'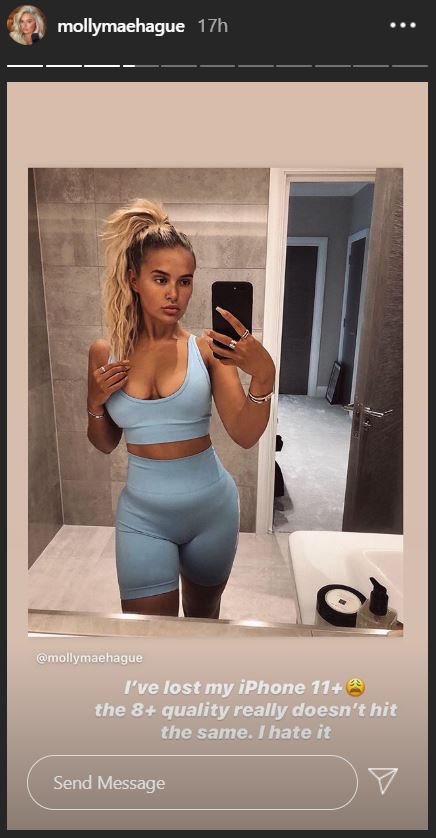 The Instagram troll replied, 'Oh poor you, you spoilt brat there are more important problems in this worldocument, people suffering to a much higher degree.'
'You are so SHALLOW, VACUOUS and USELESS to society. Thick materialistic FAT cow.'
Molly captioned the screenshot, 'My dms are honestly so wild you know.'
'I genuinely have become so desensitised to reading this kind of stuff.'
In another post, Molly assured her concerned followers that she's, 'all good.'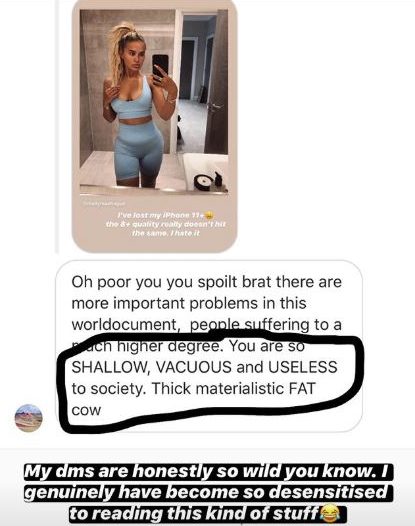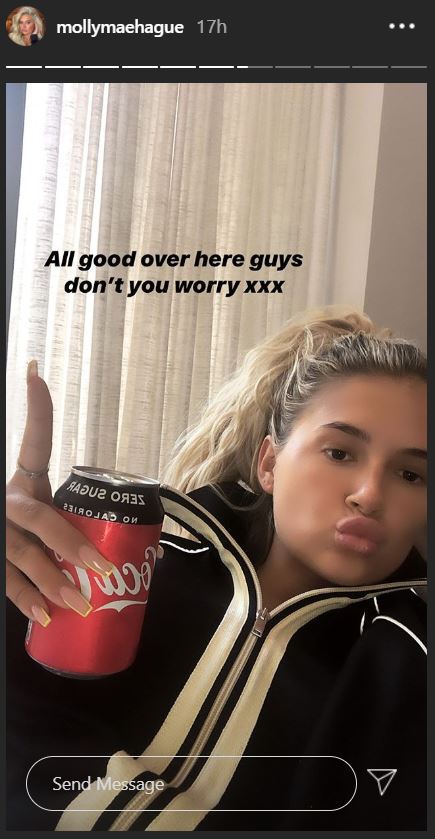 Earlier this month, Molly hit back after she was accused of over editing her Instagram pictures.
Read more here.