Love Island's AJ talks Hugo
On last night's Love Island, AJ was dumped from the villa alongside fellow Islander Danny.
In her first interview since exiting, she said she doesn't think Hugo made enough of an effort to get to know her.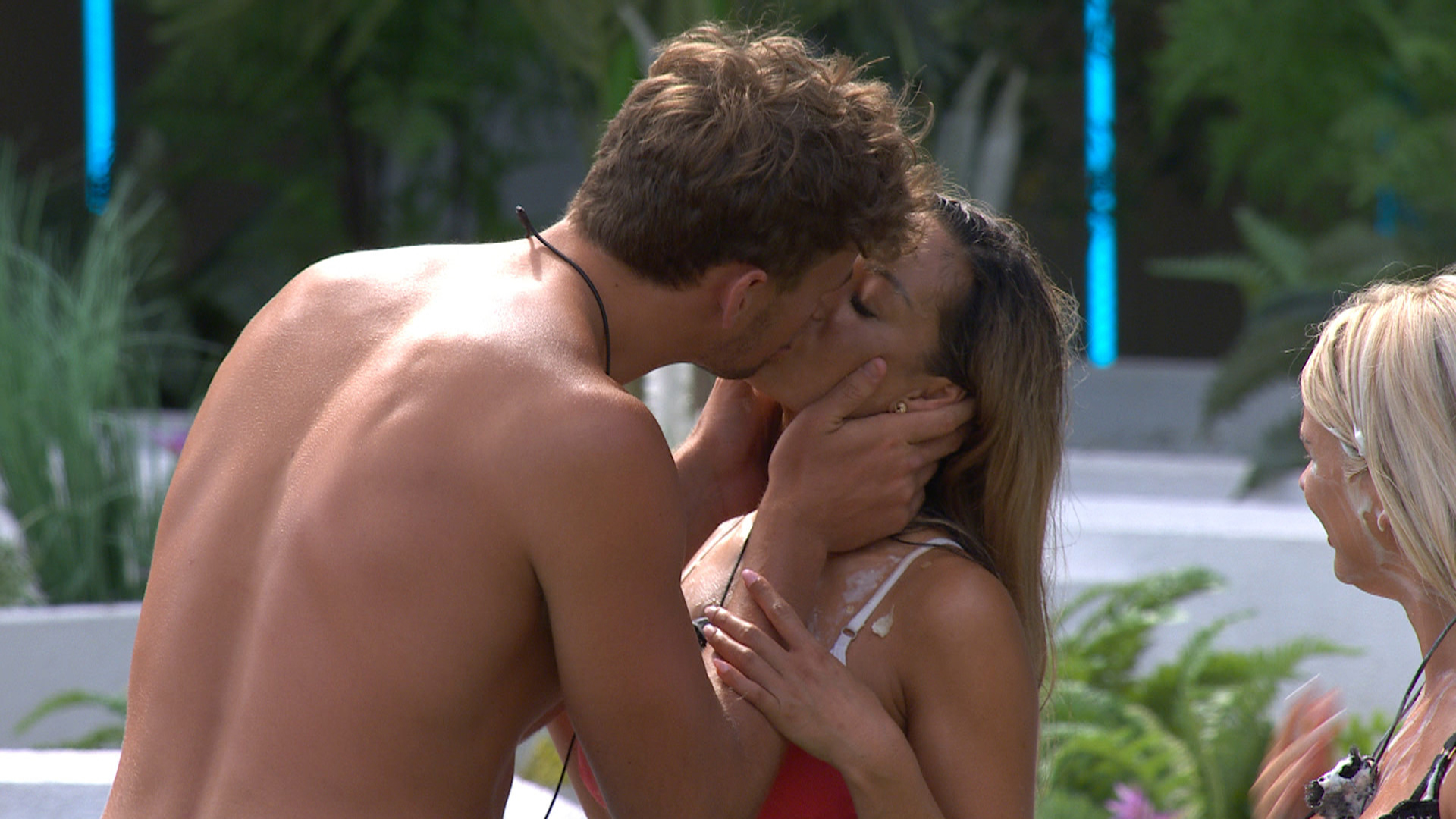 When AJ arrived, she spoke to all the boys and inevitable decided Hugo was her type, so she recoupled with him.
In her exit interview, she explained why he was the one for her, 'Everything he said was this is the kind of guy I want to be with.'
'He has the right morals. I have certain expectations in a relationship and Hugo meets those expectations.'
 

View this post on Instagram

 
'I don't feel like I need to teach him how to be a good boyfriend.'
She continued, 'He has the right morals, knows how to respect a woman, he's really funny, very comfortable to be around.'
'I just feel natural around him. As time went on, it was like OK maybe we're not so compatible.'
 

View this post on Instagram

 
'I'm done with idiots'
'But the first few chats, he was approaching me and I really liked that.'
AJ added, 'I like that he came up to me, made me feel comfortable.'
'He's a good-looking guy and really lovely. That's all you want – a nice guy in your life! I'm done with idiots.'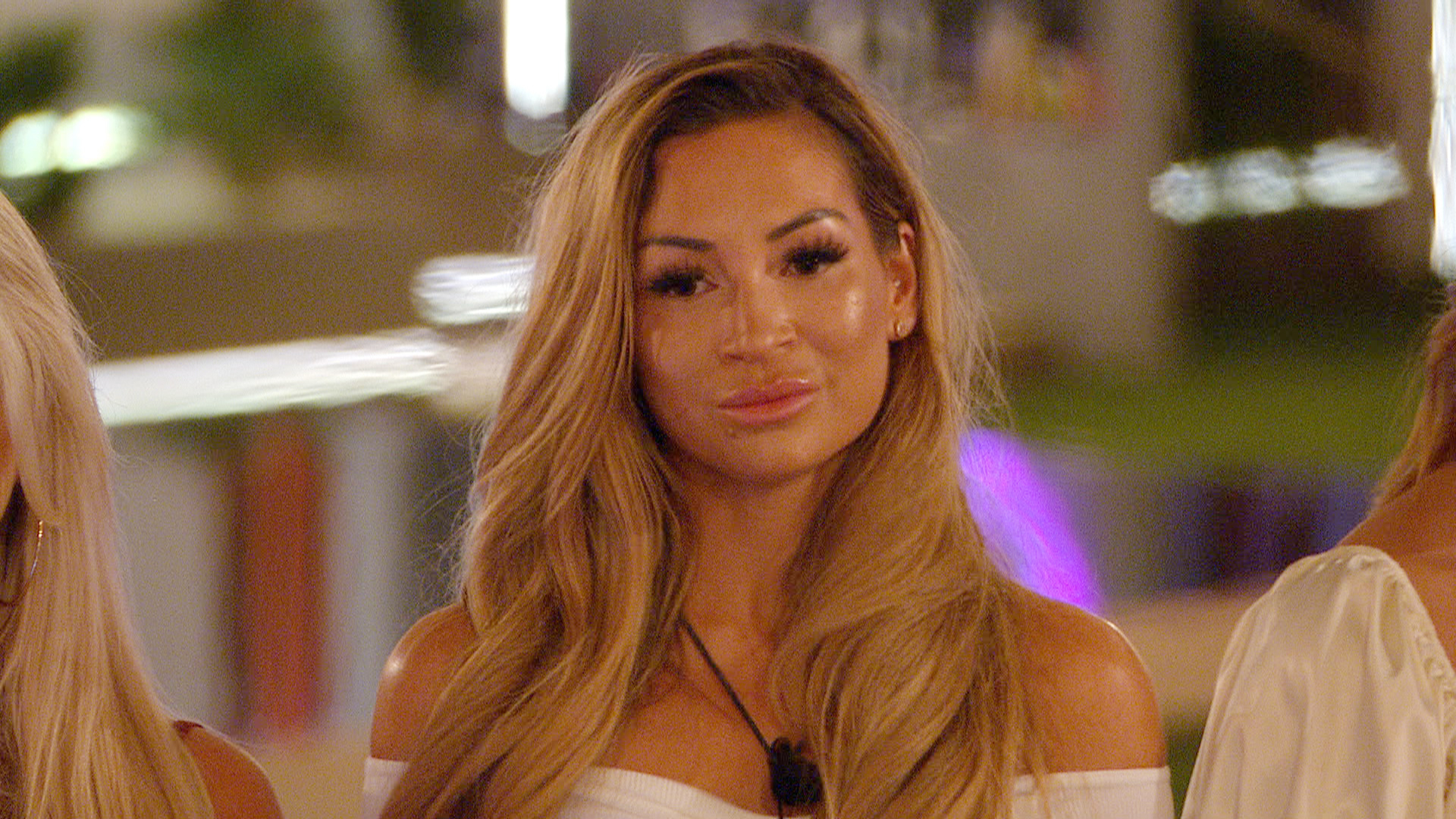 Unfortunately, it didn't work out for Hugo and AJ, and he decided he just wanted to be friends.
AJ said she found him very hard to read after the recoupling, 'This is why I wanted some advice from the girls.'
'Is he a bit of a slow burner, I'm happy to compromise, is it that I need to take the lead here, he needs more time etc… I was happy to do that.'
 

View this post on Instagram

 
'But I think as time went on, he's not giving me much back.'
'I feel like maybe I should have put my efforts elsewhere, but you don't know from the first chats.'
'It was starting to make me feel like, is he a slow burner, or not interested?'
 

View this post on Instagram

 
'I put in quite a bit of effort'
When asked if she'd meet him outside the villa, she replied, 'Well, he friend-zoned me now, so I'd be happy to meet up with him as a friend.'
'But I feel like, I put in quite a bit of effort and I guess we'll just see when he comes out.'
'I don't think he gave me too much of a chance to be honest or made that much effort.'
Elsewhere in her exit interview, AJ shared what it felt like arriving as a bombshell contestant.
She said, 'It was intense, I didn't feel nervous… Well it was nerves and excitement.'
'It was a little overwhelming to have all these guys.'
 

View this post on Instagram

 
'It was like where do you look, which conversation do I have?'
'I haven't been on a date for over a year and half, so I've gone from not dating anyone and not talking to any men for ages to trying to deal with six conversations going on at once.'
'So, it was a bit like, 'Wow!''
 

View this post on Instagram

 
'All the boys, stunning'
'You see these guys on TV and they're attractive guys – Hugo, definitely, was more attractive to me in person.'
'His eyes – when you see them in person, he's gorgeous.'
'All the boys, stunning. Gorgeous on TV but even better in person!' She revealed.
When AJ entered the villa, she said, "Eyes on the prize boys."
Reflecting on this, she said, 'Do you know what, it was a kind of off the cuff thing.'
'I'd kind of thought of just beforehand, I was like, I might as well do a cheeky… something better than just, 'Hey, guys!''
After Hugo ended things with AJ, she cracked on with the latest arrival, Danny.
When asked about their romance, she said, 'Yeah, me and Danny did click straight away.'
'It's a shame we only sort of got to have one chat before this happened.'
 

View this post on Instagram

 
'I'm open to see what happens'
'Again, it's early days, we'll see what happens I guess. I'm open to see what happens.'
AJ said the Islander she got on the best with was Kaz, 'She's just got my kind of positive energy and good vibes.'
She added, 'Absolutely adored her. Kaz is definitely my kind of person, she reminds me of my girls back home.'
AJ said if she could go back and do it all again, she would recouple with Liam.
But in saying that, she really likes Liam and Millie as a couple, 'seeing them in person, for me they were quite a strong couple.'
'So I'd say them two. I think they could potentially win it.'
When asked if she'd go back on the show, she said, 'I'd definitely go back in it was fun.'
'I probably will still keep watching, root for the guys and see how it all pans out.'
'And it'll be interesting to see how strong those couples are.'
 

View this post on Instagram

 
'The couples are actually quite strong already, so it'll be interesting to see what the turn of events are.'
Love Island airs 9pm on Virgin Media One and Virgin Media Player.
Casa SPIN
Episode three of Casa SPIN with Marty, Anton and Tara is out now.
In the latest episode, Anton reveals he's already contacted Love Island producers to get him on the show.
And he shares the real reason he no longer talks to his former co-stars.
This article was brought to you with The Laser & Skin Clinic - experts in the field of aesthetics and body treatments.