Meet Love Island bombshell Abigail Rawlings
Last night's Love Island teased the introduction of three brand new bombshell Islanders.
Among them, is 27-year-old Bournmouth based tattoo artist Abigail Rawlings.
And in her show interview, she shared plans to steal Toby from Chloe.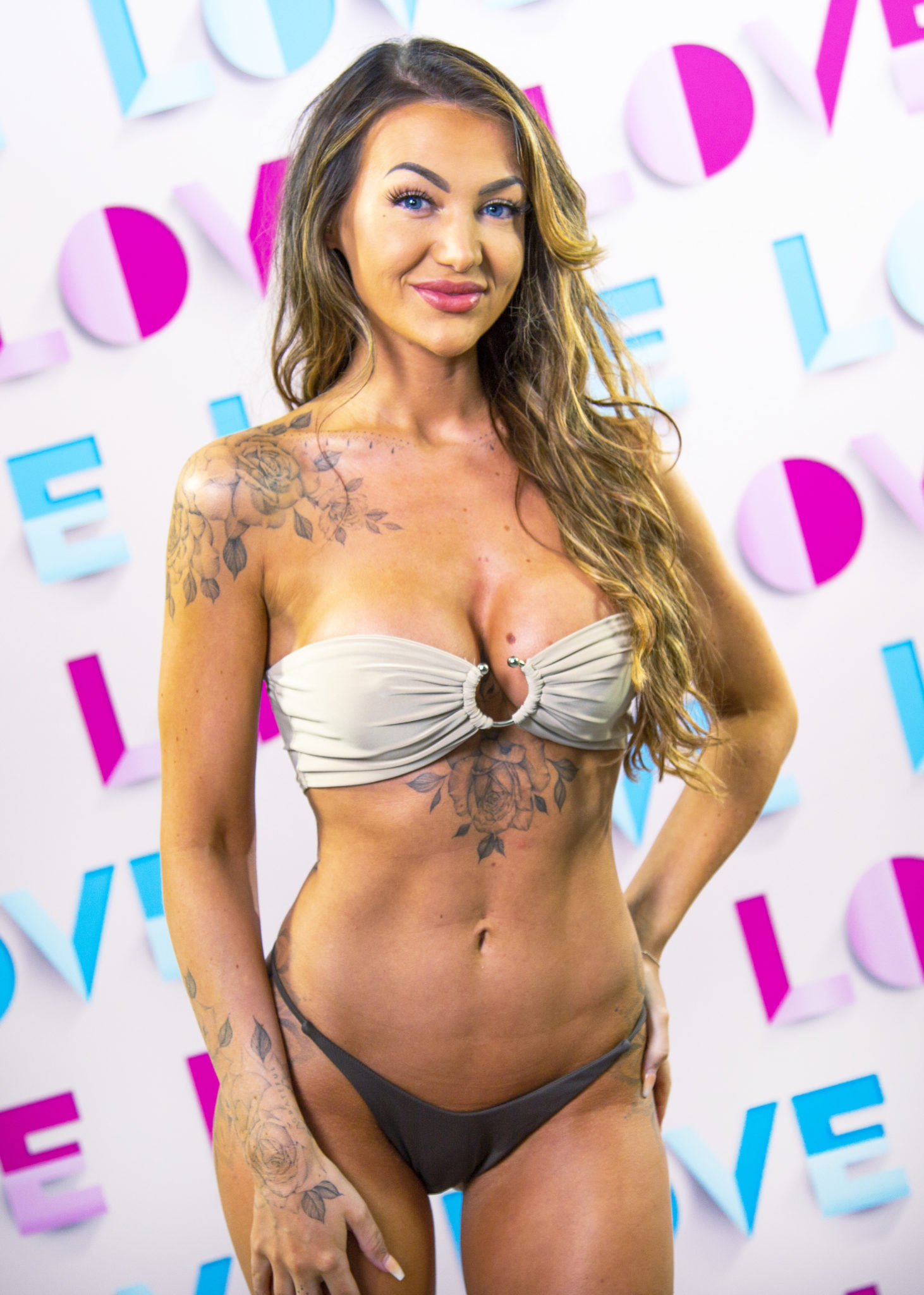 Abigail was asked what boys she has her eyes on in the villa, and she said, 'I really like Toby.'
She added, 'I'm going to steal him from Chloe at the first chance I have.'
'If that doesn't work out, I like Teddy as well and Aaron.'
 

View this post on Instagram

 
The girls
The 27-year-old reckons she'll get on well with Faye, Liberty and Kaz.
She gushed, 'I love Liberty - I think she's amazing. Kaz is a vibe. I think Faye is cool.'
Abigail revealed she's heading into the villa because she wants a committed relationship.
 

View this post on Instagram

 
She said, 'I'm here for a relationship. I'm not scared of commitment at all.'
'I seem to enjoy life more when I'm with someone, someone to do stuff with.'
'I'm quite an active person and I like going away,' the Islander revealed.
 

View this post on Instagram

 
'When you have someone, it's an excuse to go away. Am I looking for a boyfriend? 100% yes.'
'I also want to make friends as well. When people ask 'what is your goal in life?' One of mine is to meet as many people as I can and make as many friendships and connections with people and not necessarily just here but all over the world.'
 

View this post on Instagram

 
Celebrity crushes
Abigail was asked her celebrity crush and she named Justin Bieber and Zac Efron.
'Justin Bieber. I realised recently that the thing I was attracted to in him was how much he loved Hailey [Bieber].'
'I want someone to love me as much as he loves Hailey.'
 

View this post on Instagram

 
She added, 'Zac Efron as well! Not in High School Musical but now he's a little sort.'
Abigail was asked to share one thing people may not know about her.
She answered, 'Probably something people don't know about is that when I was younger I was a professional gymnast.'
 

View this post on Instagram

 
'I wouldn't say I'm confident enough to do back flips now but I can still do an awful lot of that stuff - I'm super bendy.'
'I'm a handstand master, I'll take anyone on for a handstand competition!'
Abigail went on to become a tattoo artist, and she was asked a bit about her job in the interview.
 

View this post on Instagram

 
Becoming a tattoo artist
She revealed, 'I got my apprenticeship when I was 18.'
'I was at uni at the time and I dropped out to become a tattooist - my mum was livid! I've been doing it now for eight years.'
'Most of my tattoos are done by other people but I've got a portrait of my dog on my leg which I did myself.'
 

View this post on Instagram

 
'I've got loads of little stamps on my other ankle of things which are memories of things that have happened in my life where I want to dedicate the moment.'
Love Island continues tonight at 9pm on Virgin Media One and Virgin Media Player.
Casa SPIN
Episode three of Casa SPIN with Marty, Anton and Tara is out now.
In the latest episode, Anton reveals he's already contacted Love Island producers to get him on the show.
And he shares the real reason he no longer talks to his former co-stars.
Casa SPIN with the Laser and Skin Clinic - experts in the field of aesthetics and body treatments.