It looks like Little Mix's Jesy Nelson and Love Island's Chris Hughes are back on
Jesy Nelson and Chris Hughes were photographed together on a trip to Dublin.
MailOnline reports they landed on Saturday evening.
They reportedly went out for drinks and even posed with some fans.
Pictures have been shared online.
Earlier today, Jesy shared a picture of the breakfast tray in their room on Instagram Stories.
She captioned the post, 'Good morning' along with a loved up emoji.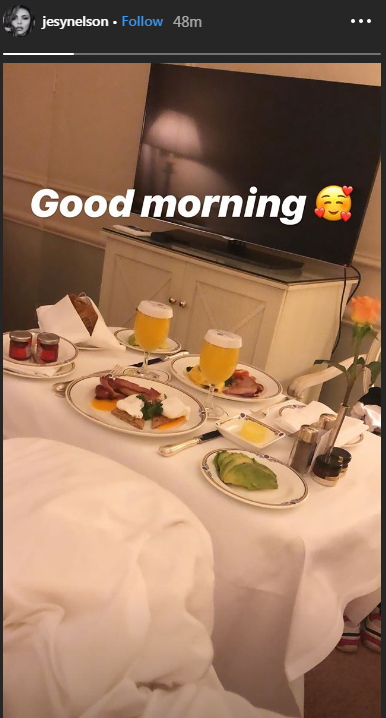 They nearly didn't make it to Ireland
MailOnline reports their flight to Dublin was cancelled.
Luckily enough, they managed to book themselves into a hotel before catching a later flight.
A source told The Sun that they were seen 'being very affectionate' as they checked out of the hotel.
'He had his arm around her and they were kissing - they looked like they were really into each other.'
https://t.co/W6W3Hna2SV pic.twitter.com/XqLkOltjtk
They were first spotted together in January
They went for drinks at The Cauldron, a Harry Potter themed bar in London, and to a kebab shop afterwards.
Onlookers spotted them kissing and told The Sun the pair, 'were really affectionate'.
The Mail Online are reporting that this was the couple's first date after meeting on social media.
 

View this post on Instagram

 
It was reported they parted ways last month
The Sun reported that Jesy called it quits after just three weeks.
She allegedly believed Chris was only in it for the publicity.
A source allegedly told the publication at the time, 'Chris has been upset by the break-up.'
'Jesy has explained that she needs to protect herself and her career.'
 

View this post on Instagram

 
We have no doubt fans will be scanning the streets of Dublin in search of these two lovebirds.