Kylie Jenner and Tyga
The recently single Kylie Jenner reunited with her ex Tyga during a girls night on Tuesday.
It's reported they met up late that night after dinner with her friends Stassie and Kelsey in Hollywood.
However, sources say there was nothing romantic about their meeting.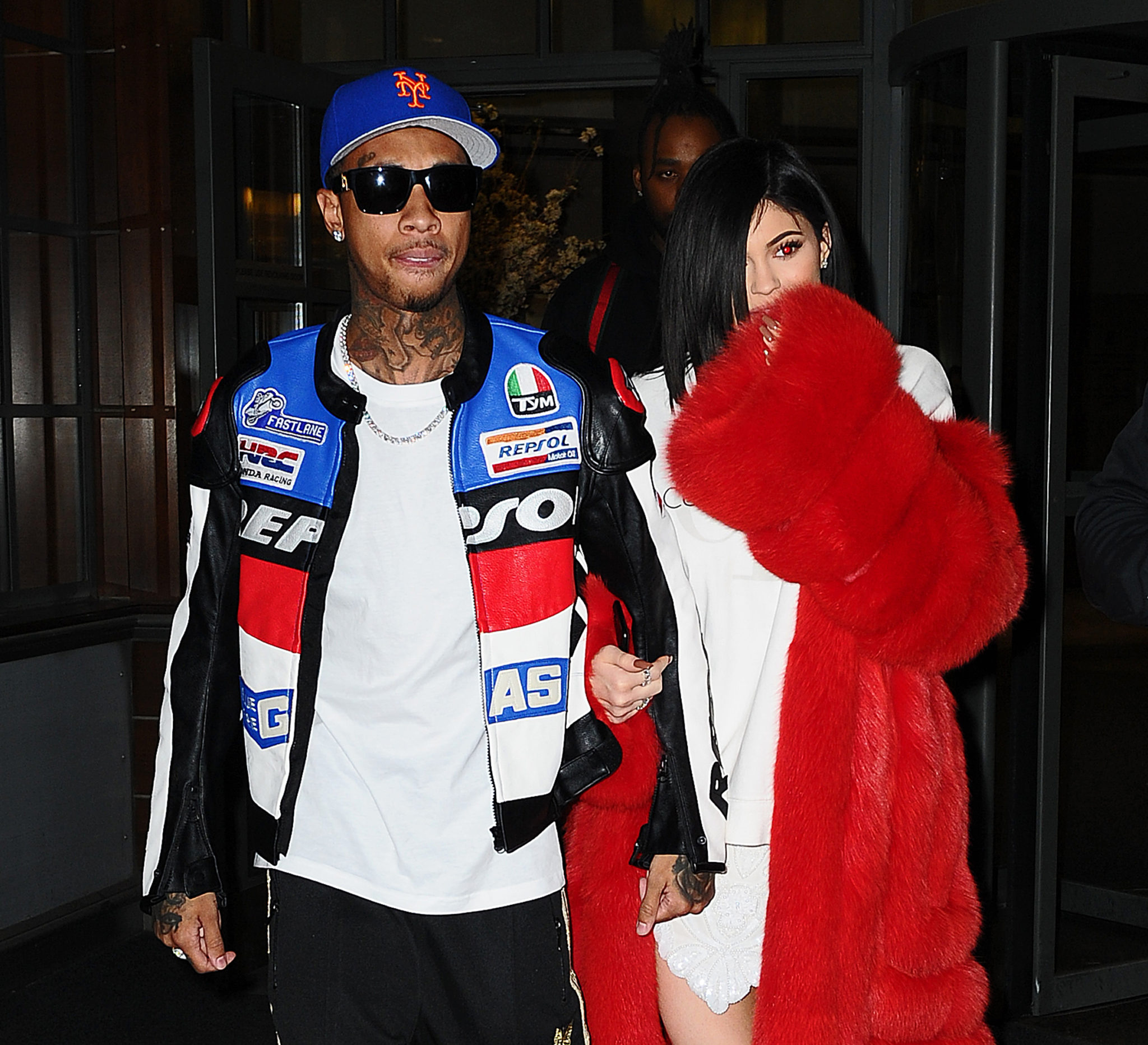 News of Kylie's split from the father of her child Travis Scott emerged yesterday.
According to reports, they called off their relationship several weeks ago.
 

View this post on Instagram

 
Insiders for E! News say they're just, 'taking space apart.'
'It's not a firm split. They've been fighting again, but have still seen each other within this last month.'
 

View this post on Instagram

 
Their disagreements have been seemingly 'ridiculous'.
'They fight over ridiculous things and Kylie can be very skeptical about Travis.'
'Travis has been stressed with dropping new music.'
Kylie and Tyga's reunion
All eyes were on Kylie when she was spotted leaving the restaurant Delilah to meet up with a former flame.
She reunited with her ex Tyga after a night out with her girls on Tuesday night.
 

View this post on Instagram

 
A source tells E! News, 'Kylie wanted to have a girls' night out last night...'
'Stassie thought it would be best to get her out of the house and her mind off the news [of her split].'
The source explains that Tyga, 'was with a few of their mutual friends at Sunset Marquis and invited Kylie and her girlfriends to come hangout, since they were already out.'
The former flames have apparently been in touch since their split two years ago.
However, the sources says their interaction is minimal, '[they] don't talk often.'
The insider stresses that their meeting was in no way romantic.
'It wasn't an intentional jab at Travis, but she did hangout with Tyga for a bit.'
'Nothing romantic is going on.'
 

View this post on Instagram

 
Kylie has yet to comment on the Travis Scott split rumours.