Kylie Jenner hits back
Kylie Jenner has hit back after she was roasted on Twitter over the, 'weak,' water pressure in her shower.
On Instagram Stories last night, she took fans on a tour to show them just how fancy it actually is.
 

View this post on Instagram

 
The millionaire gave fans a glimpse at her massive walk-in shower on Instagram Stories last weekend.
Social media users couldn't understand why the water pressure in a million-dollar house was so bad.
So they took to Twitter to share their reactions:
I was sitting in bed last night waiting for my lagging wifi to load my Netflix & I sat there wondering if Kylie Jenner had to deal with internet lag. Now I'm thinking she just might lmao. https://t.co/sRIQXI7i2f

— carolyn (@Caroleeeeeeeen) January 17, 2021
Me sleeping at night knowing I can barely afford my bills but my water pressure is better than Kylie Jenners: pic.twitter.com/0AVGwO8MiJ

— player hater of the year (@hannahtweeder) January 18, 2021
Me: I'm not gonna judge anyone anymore
Me after seeing kylie jenner's water pressure: pic.twitter.com/w8sH0MLFeZ

— holly (@hollyelaine2004) January 18, 2021
Kylie claps back
After seeing the comments, Kylie took Instagram Stories last night to set the record straight.
She explained that the shower she showed off last weekend, was the one from her Kylie Cosmetics office.
It turns out the shower in her own home, is as fancy as you'd expect.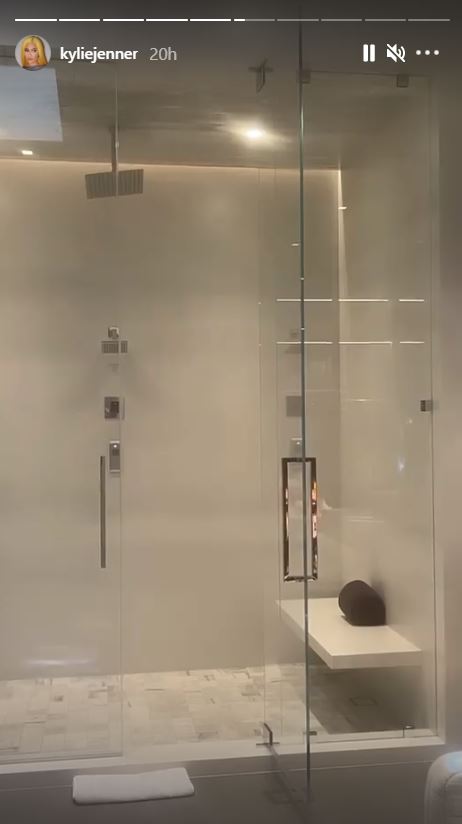 She began her video, "I keep seeing on the internet, my f***ing shower."
"If you don't know what I'm talking about, I posted a video of my shower at my headquarters, which I love."
"I think it's an amazing shower. I have no problem with it."
 

View this post on Instagram

 
Kylie continued, "But everyone seems to find my water pressure very concerning…"
"So this is really my shower at my house... This is my everyday shower. It's amazing."
The reality star showed fans the touch screen switch on the wall outside.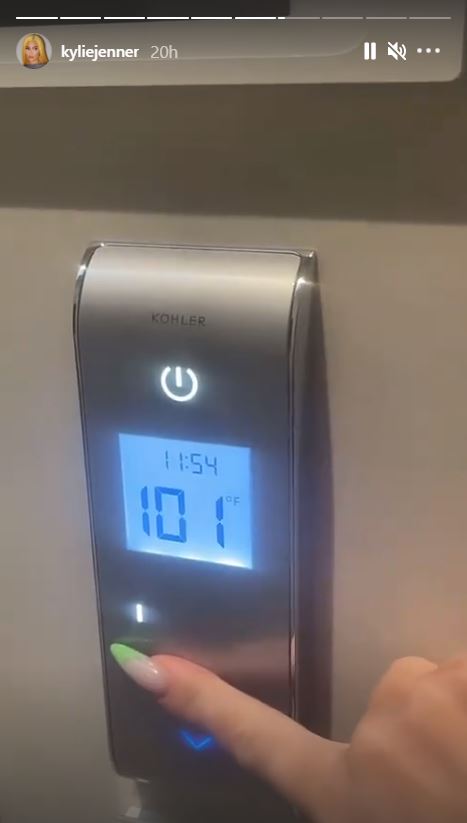 Among other features, it allows you to set your temperature before getting in.
Kylie then put her hand under the shower head to show how amazing her water pressure actually is.
She finished, "It's amazing. Thank you everyone for your concern."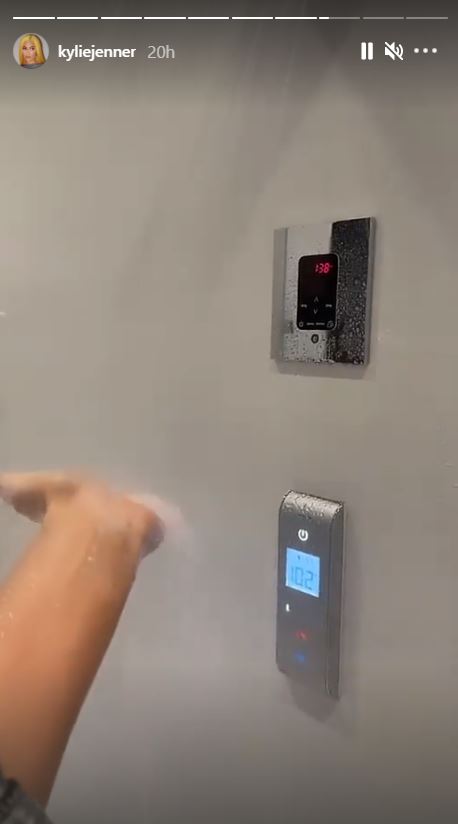 Fan reactions
Fans have taken to Twitter to share their reaction to Kylie's Instagram Story.
One person tweeted, 'Man Kylie Jenner saw us dragging her shower and came back to remind us why broke people should never laugh'
Another said, 'Kylie Jenner really said you wanna see a real rich and fancy shower and water pressure?? there you go.'
Kylie Jenner literally walked in her bathroom and recorded her shower to remind us that we are the broke bitches. Girl fuck you sksksksksksksks LMAOOOOOOOO pic.twitter.com/U5YCZ2der4

— Mal ✨ جمال (@phucku_Mal) January 20, 2021
Well played Kylie, well played.