Kris Jenner attacked by Kim's security
Kim Kardashian's security tackles Kris Jenner to the ground in the latest teaser for KUWTK.
Khloé breaks the news over a phone call with Kim, "Your security just f***ing tackled mom."
Kris Jenner can be heard shouting, "my neck!"
The clip opens with Kim sitting in a car with Jonathan Cheban.
She gets a call from a frantic Khloé, "Omg Kim. You gotta come."
"Your security just f***ing tackled mom."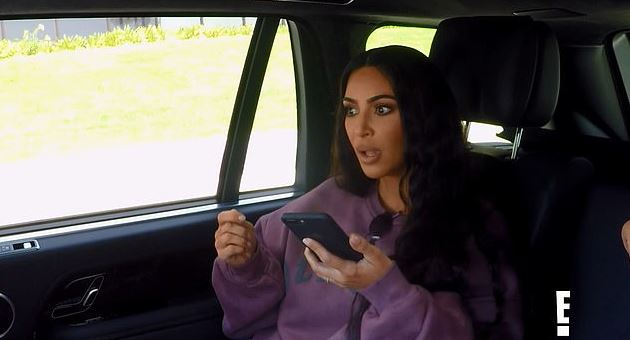 Khloé exclaims, "We just called 911. This is crazy."
Kim asks, "Wait, wait what's going on?" Khloé tells her, "Come over here!"
"The ambulance is on their way here now."
Khloé explains what's just happened, "We were in the backyard and mom came down..."
"I told her to go around [to the front entrance]. And they just tackled her."
Kim tells Jonathan, "I have to look at the surveillance right now."
In another KUWTK teaser, Scott Disick and Corey Gamble come head to head.
Scott lashes out at Corey for threatening to "whip" his daughter.
Watch that here.