Kaitlynn Carter opens up
Blogger Kaitlynn Carter has opened up about falling in love with Miley Cyrus.
In an essay published for Elle Magazine this week, she insists their relationship was much more than a, 'summer fling.'
Kaitlynn describes their escapade as a, 'profound journey of self-discovery.'
Miley and Kaitlynn were spotted kissing during a break away in Italy this summer.
Their romance came shortly after the Slide Away singer's split from husband of eight months Liam Hemsworth.
Kaitlynn had also just split from her partner Brodie Jenner.
 

View this post on Instagram

 
While Kaitlynn doesn't specifically name names in her essay, it's clear she's talking about Miley.
'This past July, I went on vacation with a female friend; the next thing I knew, I was in love with her.'
'Until that trip, it had never crossed my mind that I was even capable of loving a woman the way I loved her.'
Falling in love
The blogger reveals she went travelling with a friend following her split from Brodie.
'As my friend and I spent that August traveling through Europe together and trying to move past our respective break-ups, my first and only romance with a woman was born.'
 

View this post on Instagram

 
Kaitlynn shares how she felt when she was with the woman, 'It just happened and it felt exactly right.'
'Reflecting back on our three-year friendship, I realised I'd always been drawn to her in a way I wasn't with other friends...'
'Until that trip it had never crossed my mind to think of her in a romantic sense.'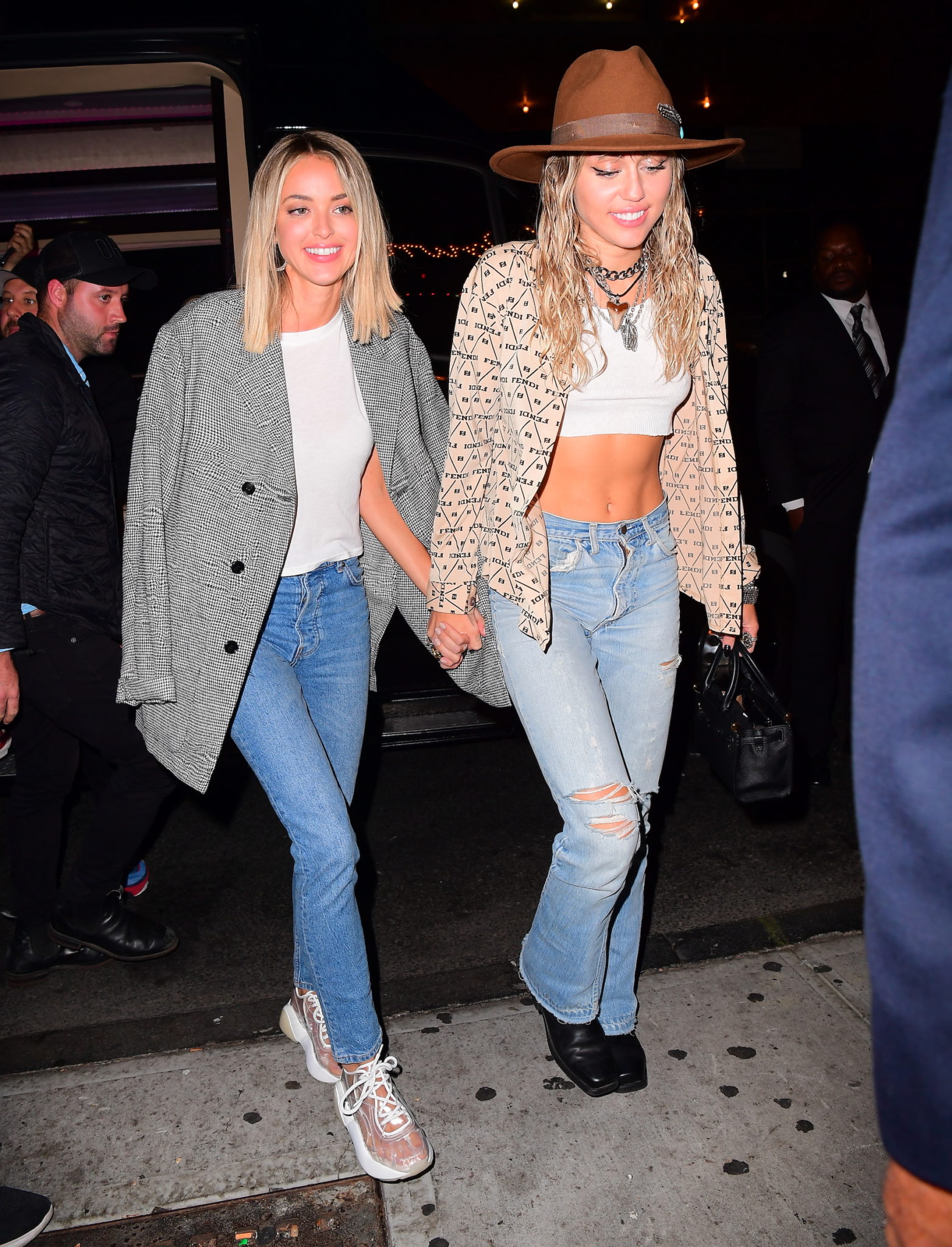 The breakup
The girls parted ways in September but Kaitlynn says she will, 'remain eternally grateful...'
She thanks this woman for, 'opening my eyes to this unexplored part of myself, and for inspiring a new level of self-discovery and wonder at all the possibilities of life.'
Kaitlynn insists their romance was much more than a, 'summer fling.'
'This was a profound journey of self-discovery.'
'For the first time, I listened to myself, forgot about the "norm", and lived.'
Meanwhile, Miley is now dating Cody Simpson and they seem crazy about each other.
His mother recently revealed they're like, "two peas in a pod."
Read what she has to say here.