Spencer Pratt lashes out at Kaitlynn Carter
Kaitlynn Carter's The Hills: New Beginnings co-star Spencer Pratt has had enough of her recent antics.
In a brand new interview, he claims she had a 'thing' with Miley Cyrus way before her split from Brody Jenner.
'I would love to know Liam Hemsworth's thoughts on Kaitlynn's recent display of common decency.'
 

View this post on Instagram

 
Miley and Kaitlynn were spotted packing on the PDA during a break away in Lake Como a number of weeks ago.
The sighting came a day after it was reported that Miley had split from her husband Liam Hemsworth.
While Kaitlynn and Brody had split in August.
 

View this post on Instagram

 
Spencer vents his frustration in an interview with Cosmopolitan this week.
He alleges her relationship with Miley has been ongoing since the show began filming.
According to nine.com.au, filming began late last year.
At that time Kaitlynn was still married to Brody and Miley was still with Liam.
Kaitlynn wants her co-stars to mind their own business
In the reality show's latest episode, which was filmed last year, Kaitlynn reveals she's angry at her co-stars.
It's after she heard about the rumours going around that she and Brody share an open marriage.
She wishes her co-stars would display some 'common decency' and stay out of their business.
Spencer disagrees, 'It's tough for me to listen to Kaitlynn complain about people talking about her...'
'When we know she had a thing going with Miley.'
 

View this post on Instagram

 
He reveals, 'She already had something going on with her when these scenes were filming.'
'Maybe not physically, but definitely emotionally.'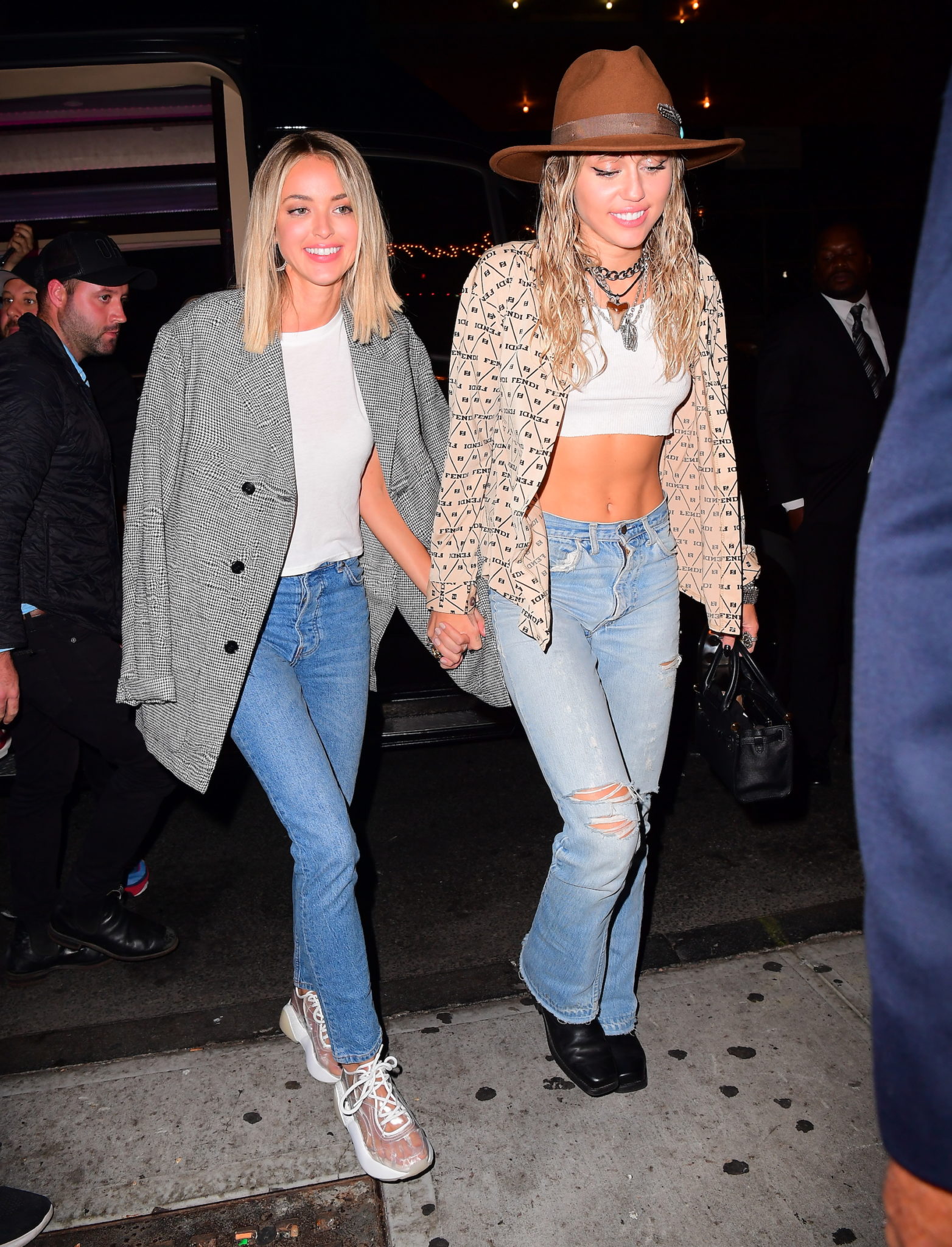 Spencer digs up the past
He goes on to reference the time Kaitlynn made Brody sleep in his car after a late night out.
'No one's judging you for whatever it is you and Brody do when he's not sleeping in his car.'
'We just don't want people to lie about their lives.'
He lashes out, 'Maybe you shouldn't have gone on television. It's called a reality show, hon.'
'And the reality is that Brody's been talking about your sex life on his podcast for years.'
'I would love to know Liam Hemsworth's thoughts on Kaitlynn's recent display of 'common decency.''
'You know what I call 'common decency?' Getting it on at your Italian villa and not in front of the paparazzi.'
Miley however, has lashed back at claims of infidelity in her marriage to Liam.
Read what she had to say here.