John Legend moved Chrissy Teigan to tears with his Glamour Awards speech.
The singer got very emotional on stage as he paid tribute to his wife Chrissy Teigen at the Women of the Year awards, that's according to The Daily Mail.
"I am very much in love with this woman. I mean, obviously, I guess. She is my wife. And she is the mother of our daughter Luna and our son Miles."
"But I'm not the only one who loves her. Many millions of people who aren't married or related to her love her too."
"Everywhere I go, I meet people, fans, who used to ask me for an autograph or tell me how much they love my music.  Now, the number one comment I get from people who USED to be MY fans is how much they LOVE Chrissy. She gets bigger cheers than I do at my own concerts. They love her!"
"She inspires so many people and so many women. I mean, she's the kind of woman you write songs about. Huge, international, award-winning songs... but this is about Chrissy."
"Have you heard songs written for Chrissy before? One of them went to number one on the Billboard charts."
He went on to talk about her success through social media.
"I think the world may have missed out on Chrissy's full awesomeness if it weren't for social media. She would have never fully shone the way she does if she were filtered by publicists and handlers..."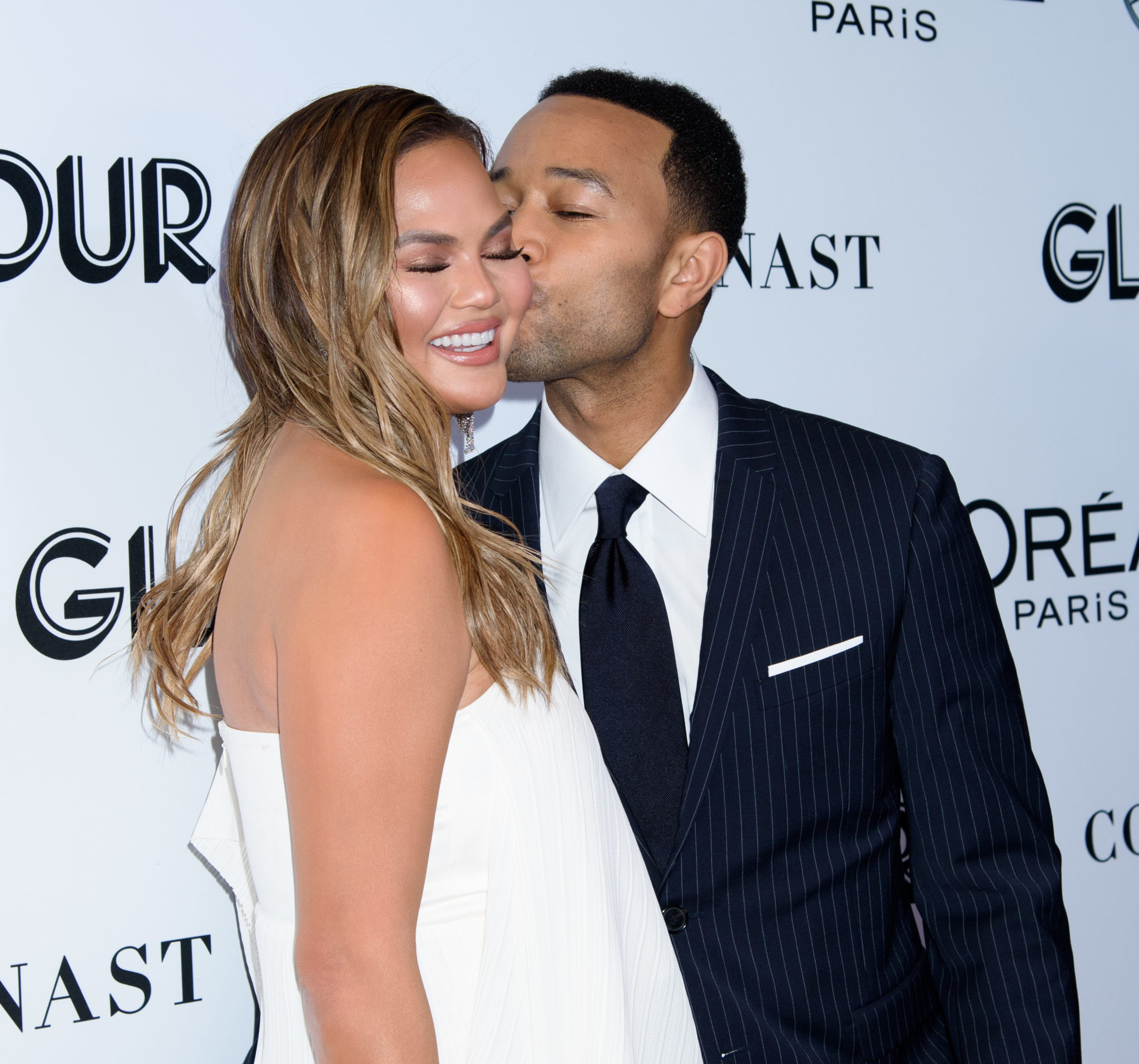 "Chrissy's biggest impact may be the way she proves that just by being the person you are, you can make a difference. Being who you are, unapologetically, you can make a difference..."
"I think it has become very clear to Glamour magazine and to many millions of people around the world that you are more than worthy of this honour tonight."
"I am amazed by the woman that you've become. And I'm truly glad that the rest of the world has finally found out about it, too. Ladies and gentleman the incredible Chrissy Teigen, everybody."
Both Chrissy and John were in tears as she took to the stage to accept her award while I was in tears just writing this article.