Chrissy Teigen has had an eyebrow transplant
But the tv personality has been facing a ton of complaints from her followers who say she has too much money to waste.
Chrissy wrote on her Instastory, "I never wear makeup if I can avoid it so I was so excited for this eyebrow transplant surgery."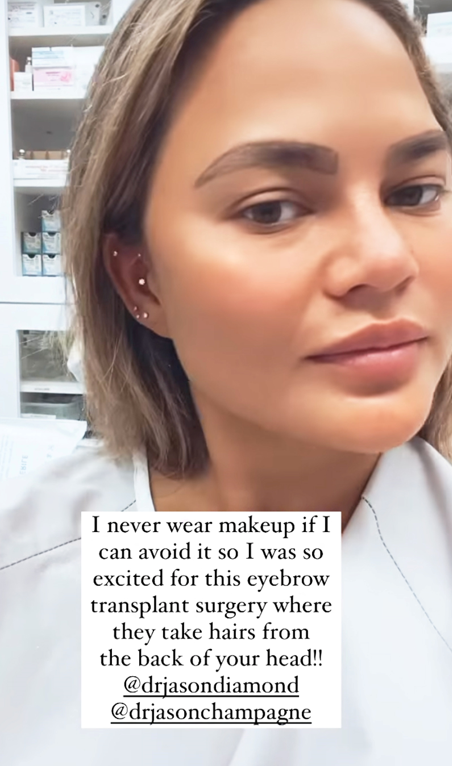 The procedure involves taking hair follicles out of the back of the head or neck and implanting them into the eyebrow.
Usually, the donor area will have to be shaved before the follicles are removed. The procedure typically take about four hours and can cost thousands of euro.
In a photo after the surgery, Chrissy's eyebrows are clearly fuller with a natural appearance..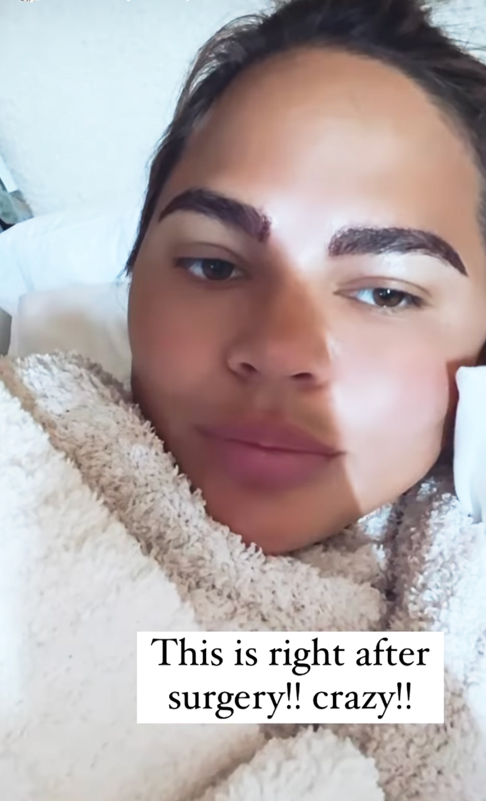 While Chrissy's followers have given out that she has too much cash, she's asked them why they get "riled up" over everything she does.
"You're gonna give yourselves a heart attack," she said on Instagram.
 

View this post on Instagram

 
Honestly, I think she looks great. If I won SPIN's Cash Machine, I'd get it done myself.