Hilary Duff throws shade at Disney Plus
Hilary Duff throws shade at Disney's new streaming service in one of her latest Instagram Stories this week.
It's after the Lizzie McGuire reboot was put on hold earlier this year over a disagreement between show creator Terri Minsky and the streaming service.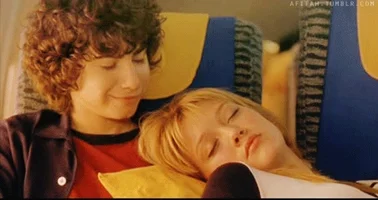 In January, news emerged that Minsky had left the project altogether.
Sources tell Variety that Minsky and Hilary Duff wanted a more adult version of the show.
Disney were initially on board with their approach but executives weren't happy with the content when on set.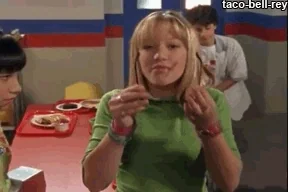 It's believed Disney want the show to be more family friendly.
Variety say Minsky and her team were fired from the production and this hasn't sat well with Hilary.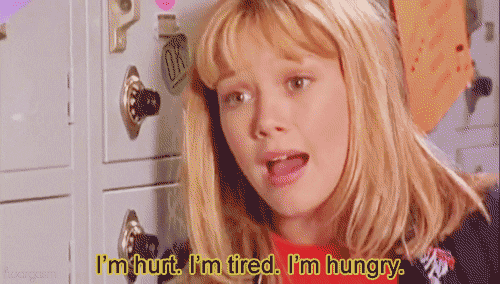 Hilary hits back
Hilary throws shade at Disney Plus this week after a similar incident happened with the Love, Simon TV series, now titled Love, Victor.
The show was moved from Disney Plus to Hulu because it wasn't family friendly enough.
Hilary Duff responded to this news on Instagram Stories, 'Sounds familiar ..'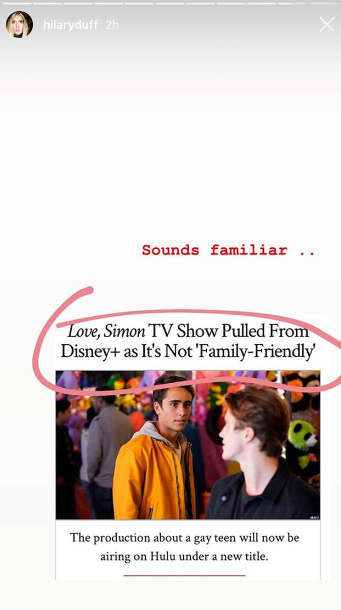 Instagram Stories @hilaryduff
The Hollywood Reporter say the reason for Love, Victor's move to Hulu has to do with its adult themes.
Disney apparently feel it would be better suited for Hulu rather than their family friendly streaming service.
Meanwhile, Terri Minsky has had her say in an interview with Variety this week.
Read that here.