Love Island phones
Ever wondered what the Love Island contestants can and can't do with those villa phones?
We have all the answers!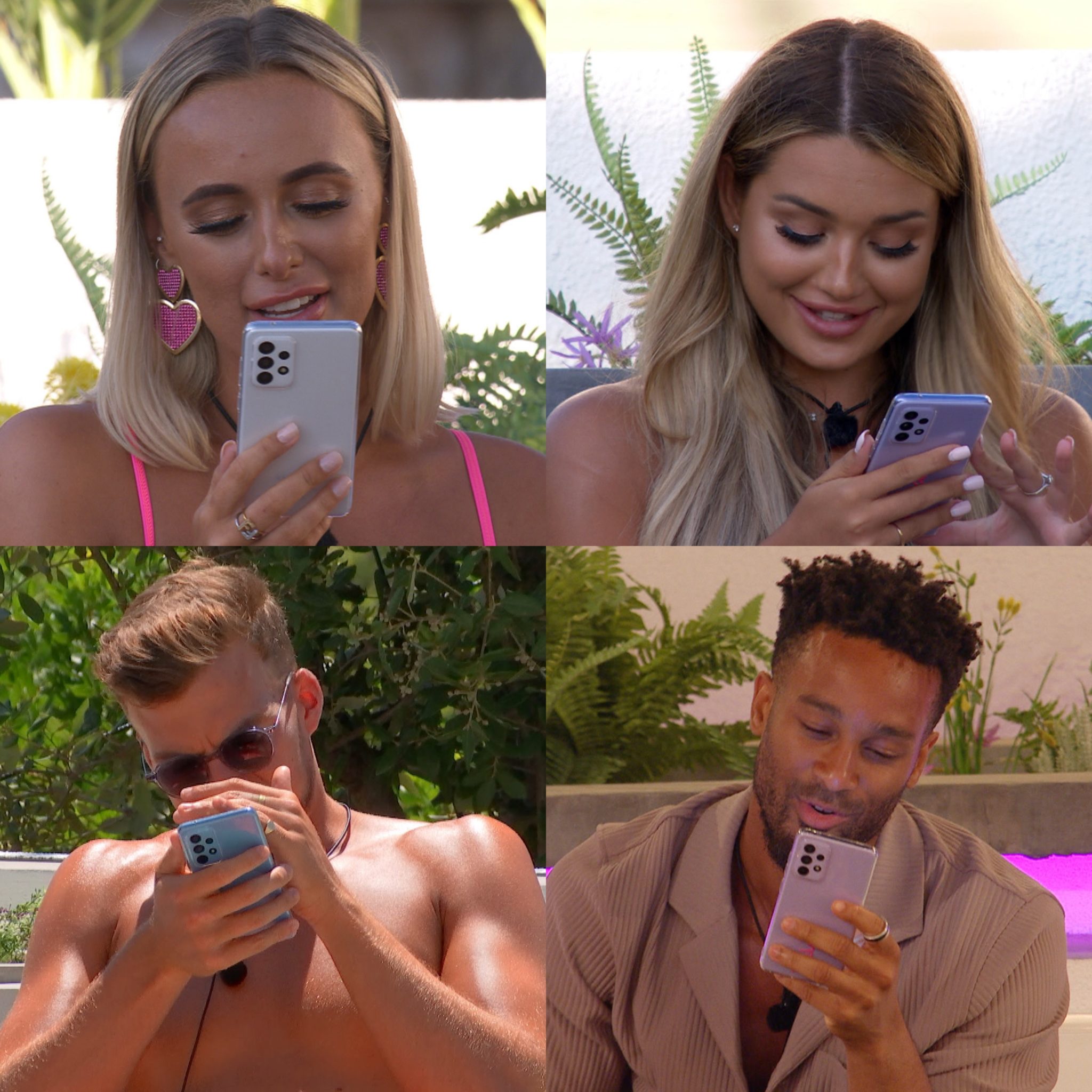 On Casa SPIN with Tara and Marty, Anton Danyluk spilled the beans on all the juicy behind the scenes secrets.
He revealed, "They've got their technicians doing this thing where you can't access anything that's going on outside."
"So you can only text each other, but they can see all the texts that you send each other."
 

View this post on Instagram

 
Anton talks Sherif
"This was actually one of the reasons that Sherif got kicked out," Anton revealed.
In case you've forgotten, Sherif was kicked off the show in 2019 for comments he made about Molly-Mae Hague.
According to him, he accidentally kicked her in the groin area during a play fight and referred to it as a, 'c*** punt.'
 

View this post on Instagram

 
Anton revealed, "[Sherif] was texting and they seen it!"
Casa SPIN's Tara Walsh exclaimed, "I didn't know that was by text!"
The Scottish gym owner replied, "Yeah, yeah!"
Marty Guilfoyle questioned why he'd send an incriminating text when he knows producers can see everything he's saying.
Anton replied, "Because Sherif was just on a different pla-, Sherif was like Aaron, just dead chilled."
"I don't think he even watched Love Island before, I don't think he understood the process."
 

View this post on Instagram

 
"He would like, cover like his mic and try and say things to people but they were just like, 'Stop covering your mic, we can see you.'"
Photos and videos
Back to the phone situation, Anton revealed all the photos taken are forwarded to producers.
He said, "The pictures and everything would then go back onto the computer database that the producers have."
 

View this post on Instagram

 
"And sometimes they actually post them on socials, so you are encouraged to use your phones for certain moments."
Marty questioned whether producers could leak some of the footage online.
And Anton revealed that actually happened to ex Islander Chris Hughes.
 

View this post on Instagram

 
"One of the producers or the team or something got a video of him in the shower and it got shared around everywhere."
"While he was on Love Island apparently, yeah."
Confused, Martin asked if he was filming himself in the shower.
Cameras in the bathrooms
Anton clarified there are actually cameras in the Love Island bathrooms, but the footage is obviously never used.
"In the toilet, there's a black box camera."
"So what that means is, they won't look at that camera and it deletes itself I think."
 

View this post on Instagram

 
"But it's only there in case some incident..."
Anton recalled feeling very nervous using the bathrooms at first because he was so aware of the camera.
He said by the end of the show, he had become so used to it that he didn't care anymore.
This article was brought to you with The Laser & Skin Clinic - experts in the field of aesthetics and body treatments.
Love Island continues tonight at 9pm on Virgin Media One and Virgin Media Player.