Dominic West insists his marriage, 'is strong'
Dominic West has been making headlines all week.
It's after he was spotted on a seemingly romantic getaway in Rome with Lily James.
He and his wife of 10 years, Catherine FitzGerald, have since addressed speculation their marriage is on the rocks.
Rome
According to photos obtained by MailOnline, Lily spent some time in Rome with The Affair actor over the weekend.
The Hollywood celebs were pictured getting very cosy at an outdoor restaurant.
He's shown leaning into her neck in one image.
 

View this post on Instagram

 
In other pictures, he stands behind her on a scooter as they roam the city, and his wedding ring is nowhere to be found.
MailOnline allege they were even spotted, 'passionately kissing and cuddling,' at one point.
This came as a bit of shock considering he's married to Irish landscape designer Catherine FitzGerald.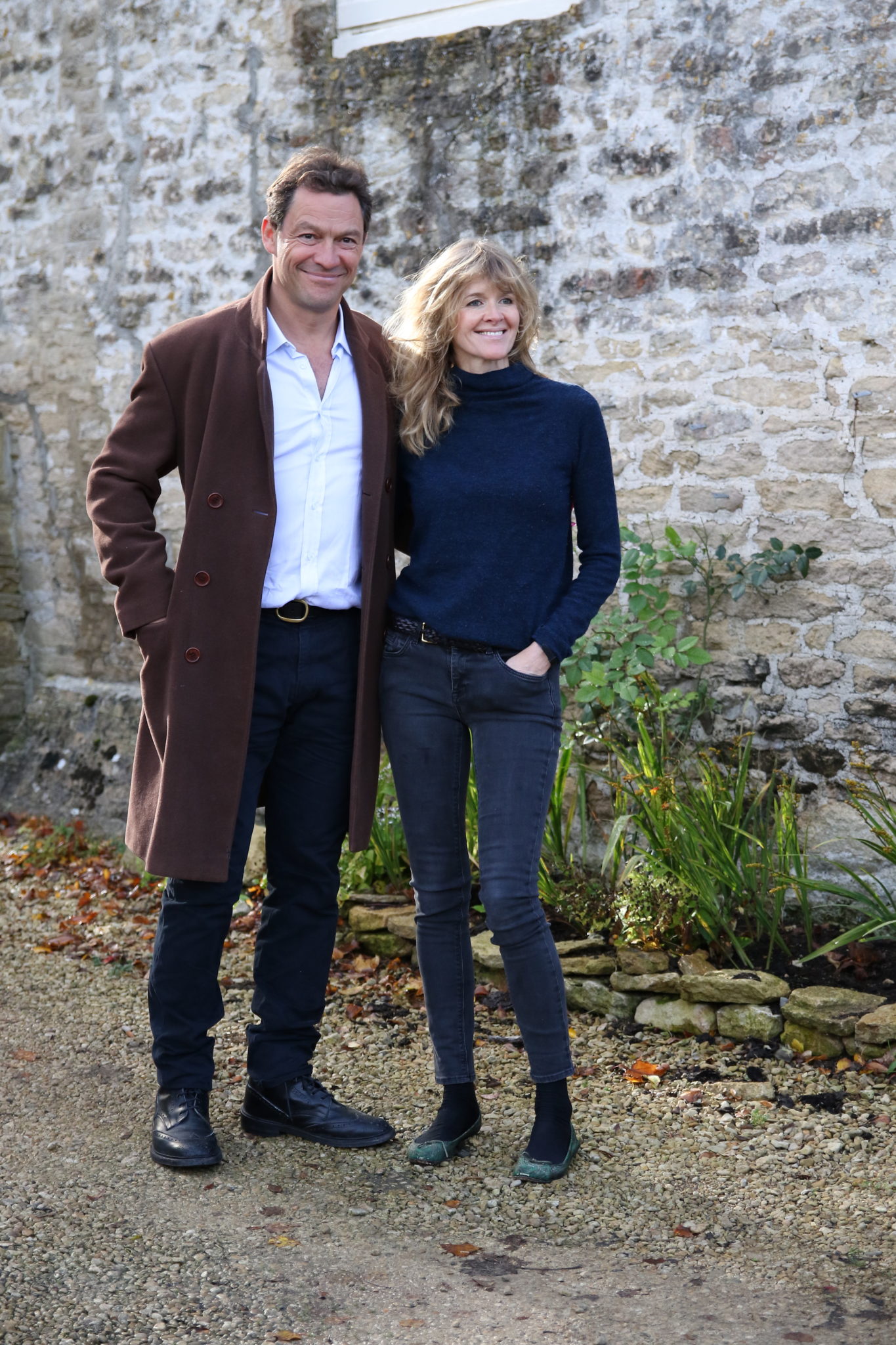 The couple share 13-year-old daughter Dora, 12-year-old son Senan, 11-year-old son Francis, and 7-year-old daughter Christabel.
An alleged friend told MailOnline, 'Catherine has seen the pictures and she's devastated.'
'I came over to speak with her as soon as I knew about them.'
Dominic and Catherine address the situation
Dominic and Catherine addressed the situation outside their Wiltshire home yesterday.
While they made no reference to his outing with Lily, they insisted their marriage was, 'strong.'
The couple handed out pieces of paper to the photographers gathered around.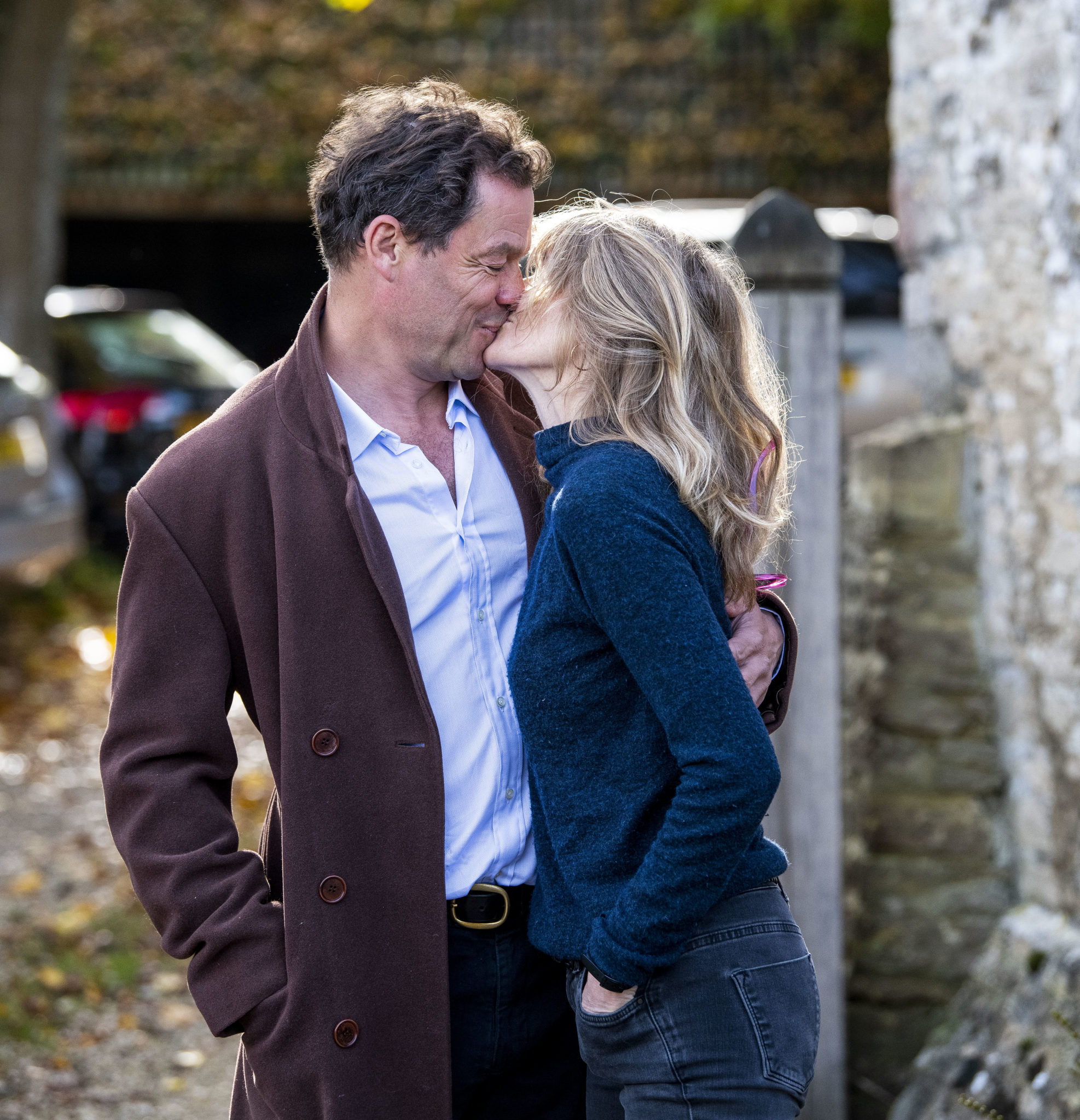 The pages read, 'Our marriage is strong and we're very much still together,' alongside their signatures.
They refused to answer any questions about his trip to Italy with Lily.
Once they had finished handing out the notes, they drove off together.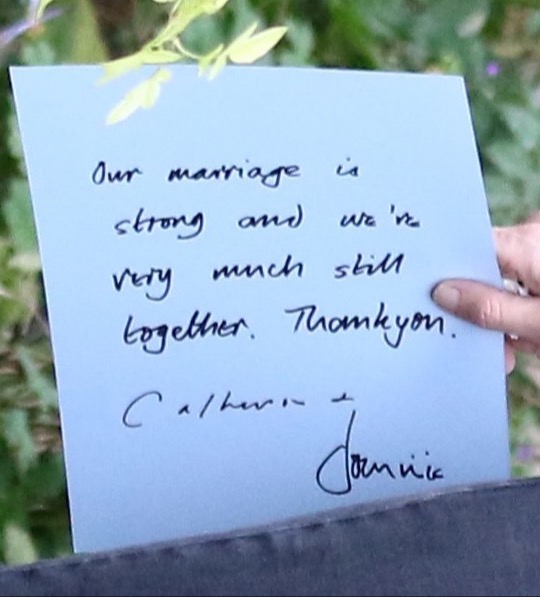 Lily hasn't made any comment.