Demi Jones undergoes lump removal surgery
Love Island's Demi Jones has had a potentially cancerous lump on her neck removed.
She's been keeping her followers updated on Instagram Stories.
Demi shared a picture of herself from her hospital bed post surgery.
The reality star's neck is covered in a bloody bandage in the photo.
She captioned it, 'I did it. Very sleepy and painful; catch up soon.'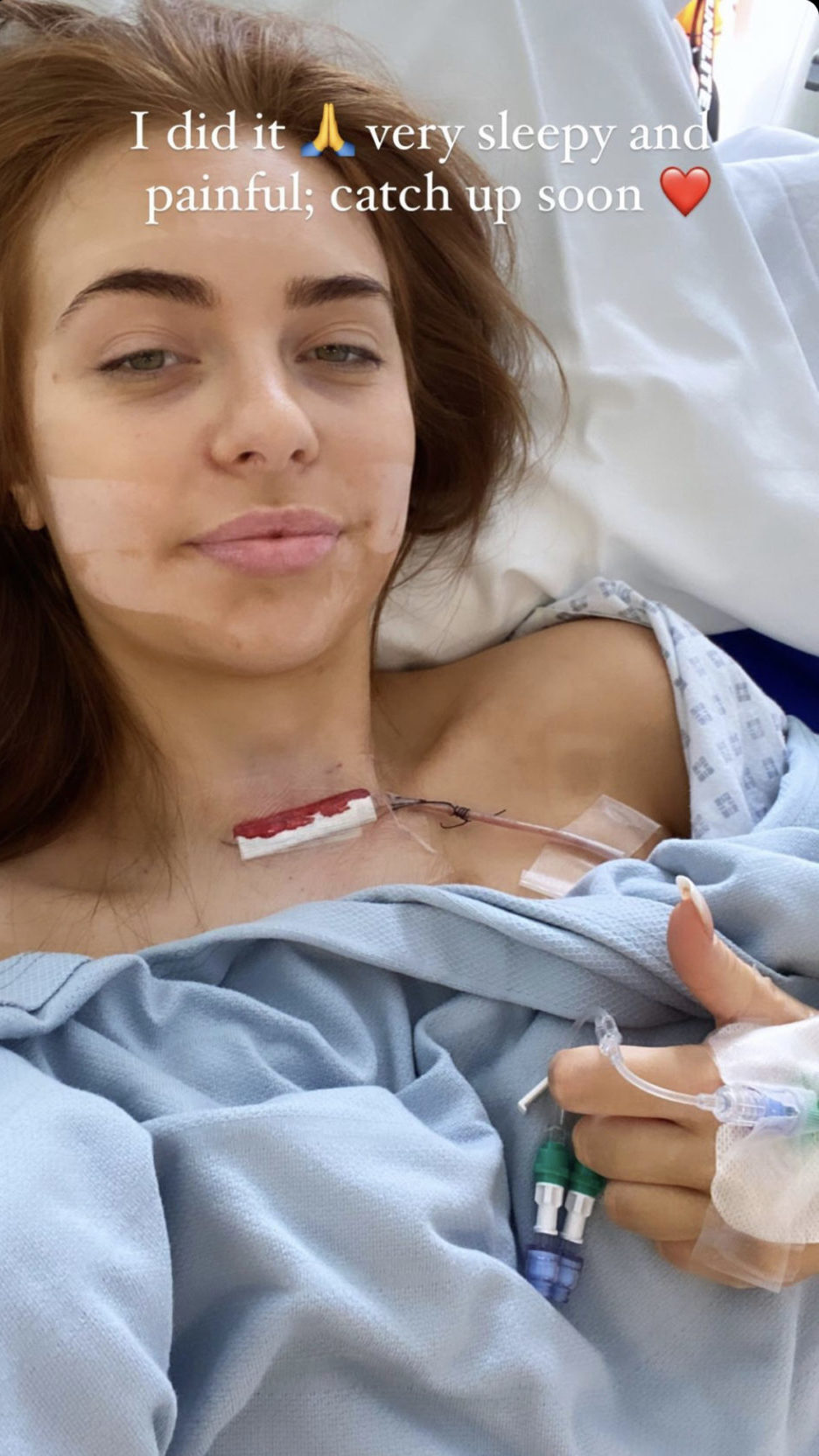 She later shared a video of herself from the hospital bed.
Demi captioned the clip, 'Face and neck really swollen but the surgery went really well.'
'The lump on my thyroid was as big as a golf ball.'
'The NHS staff at the QA Portsmouth have been unbelievable.'
'And thank you for all your messages they have made me tearful.'
In another post, Demi told her followers she would be taking a break from social media for a little bit.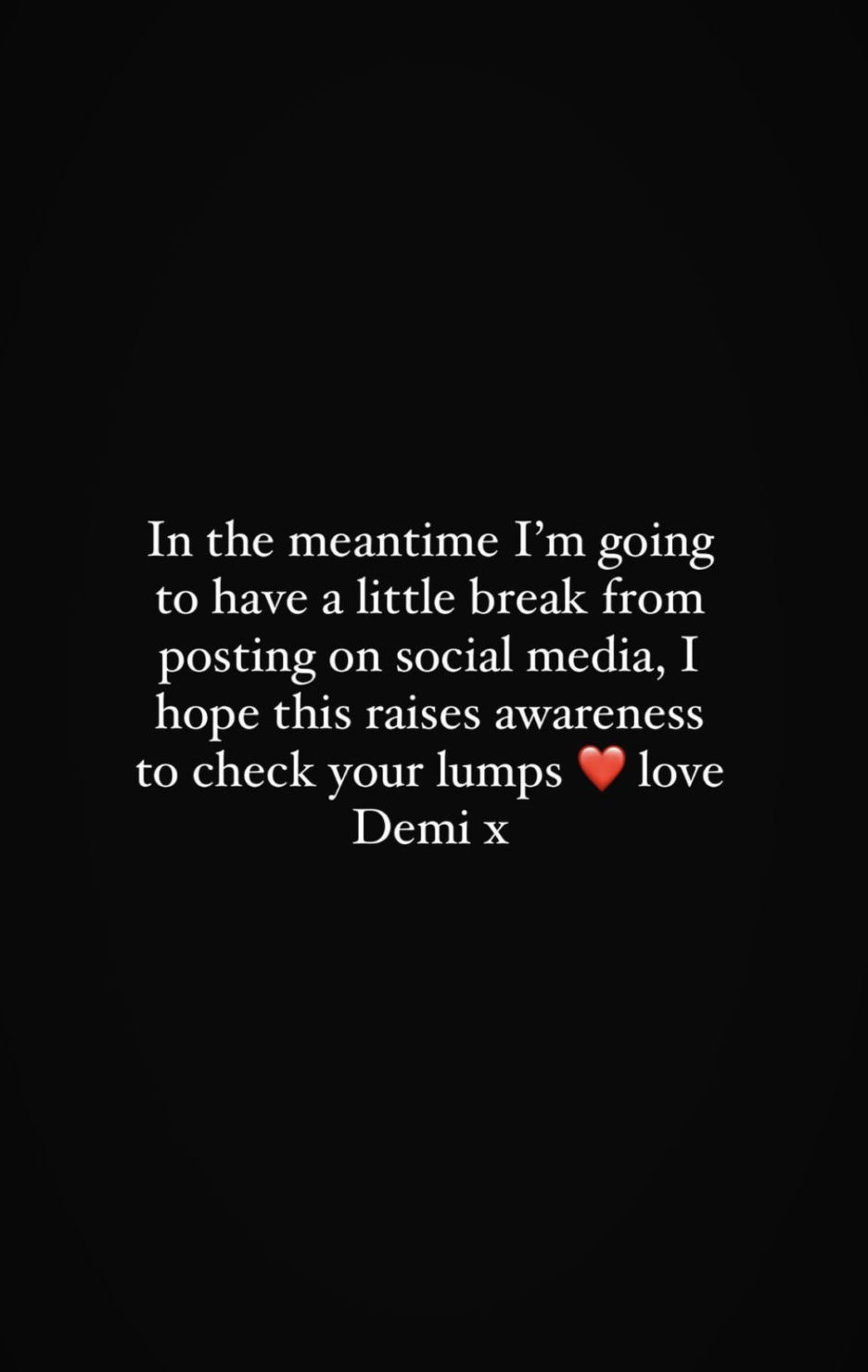 Demi breaks down in tears
The surgery comes a couple weeks after Demi was told the lump on her neck could be cancerous.
The 22-year-old broke down in tears talking about it on Instagram Stories, "I was sat there in this waiting room and it was full of old people and I was the only young one there."
"I thought I'm so young for God's sake."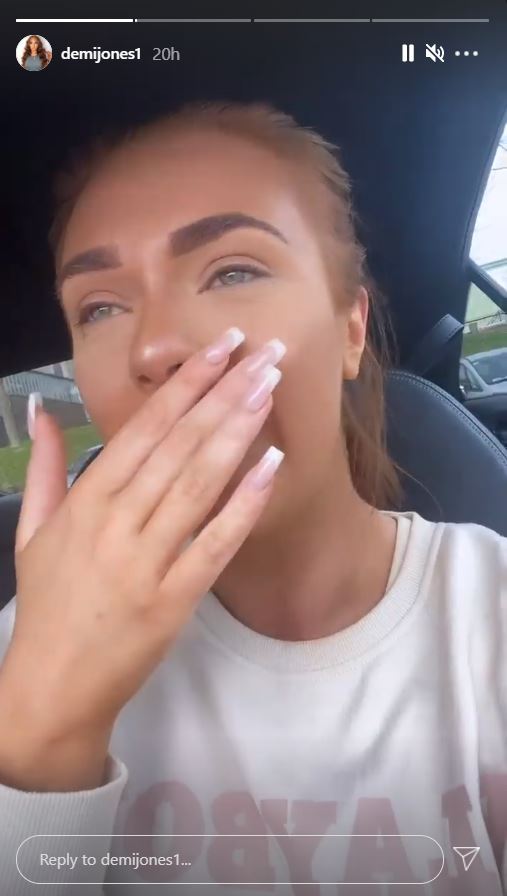 Demi continued, "I know loads of women go through this, I'll be fine."
"It might not even be cancer but they've got to cut it out to find out. I'm shocked at the moment."
"I'll be ok, when I get it removed it'll be fine."
Demi urged her followers to get their lumps checked if they're concerned.
'Please don't put off getting lumps checked, if appointments keep getting cancelled then you need to chase it up.'
'I was supposed to have this appointment six months ago,' she revealed.
'At my scan they said, 'everything looks fine,' and went to send me on my way.'
'I challenged it and asked if they could do more, in which they said 'oh well we can test the fluid if you want us to?''
'Thank god I asked as it was the fluid that can be potentially cancerous. Always push!'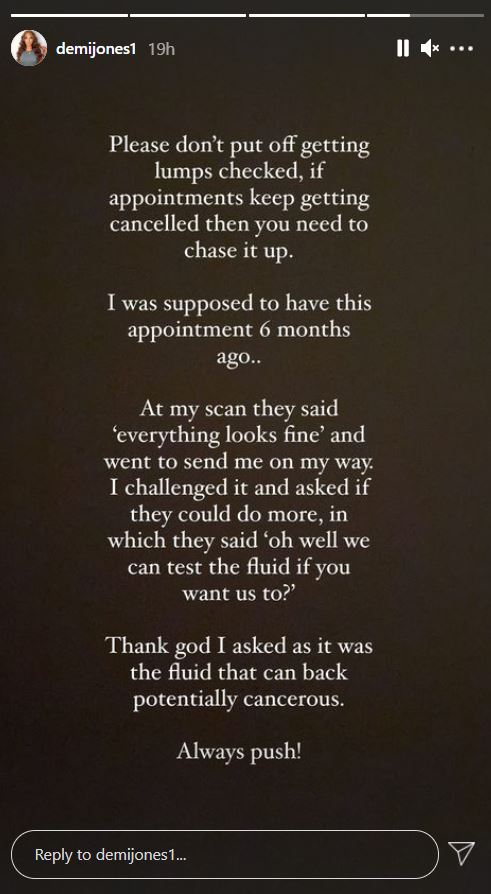 If you're concerned, you can find out more details about lumps and moles on the HSE website here.
We're sending all our love and support to Demi.