Chrishell Stause opens up
Selling Sunset's Chrishell shared a video on Instagram, explaining her sexuality to those confused by it.
It's after she announced she was dating non-binary artist G Flip.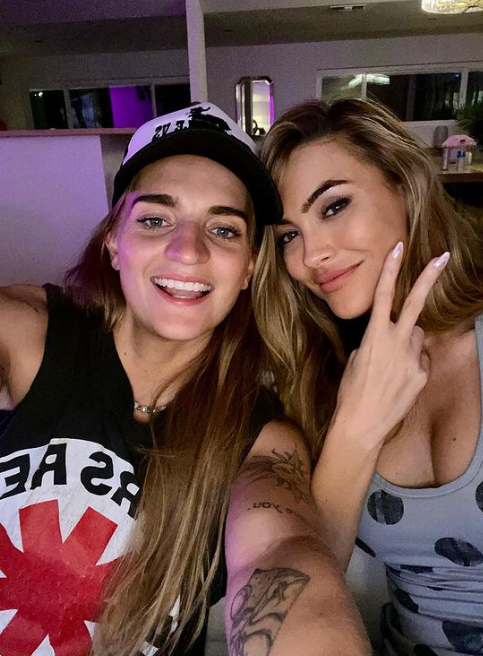 She told her followers, "I just felt in this situation it might be nice to give some context."
"At this point I think some of you are confused or worried or all of the things."
The real estate agent went on to share her belief, "You don't get to choose when you come into someone's life."
 

View this post on Instagram

 
She said G Flip has opened her eyes to what her future could look like.
"I know some of you won't understand this or agree with this, but for me it is about the person. It is about their heart."
Chrishell added that yes, there has to be an attraction, and for her, she's attracted to, "masculine energy."
 

View this post on Instagram

 
She said after that, she doesn't, "really care what the physical form is."
The reality star then explained why her partner G Flip identifies as non-binary.
She said, "Everyone is different but for them, they really feel like they are a mix."
 

View this post on Instagram

 
"They identify on both sides of male/female."
"So, that's one of those things I personally find such a beautiful mix, and it's probably why we did connect on such a deep level so quickly."
"Again, I know this is new for you guys," Chrishell continued.
 

View this post on Instagram

 
"I understand that it's confusing, but I think it's an act of love to understand that, if it's not something that you know, of keeping that curiosity about life and evolving forward."
"And I hope that you guys see that I'm the same person that you've been following this whole time."
"Like I said on the show, not a lot's changed."
 

View this post on Instagram

 
Chrishell's Oppenheim group boss/ ex boyfriend, Jason Oppenheim, commented, 'Such a beautiful video.'
While her partner G Flip wrote, 'Well said beautiful.'