Get Anton Danyluk in the villa!
Love Island 2019 contestant Anton Danyluk has contacted producers to get him on this year's show.
He made the revelation during this week's episode of Casa SPIN with Tara Walsh.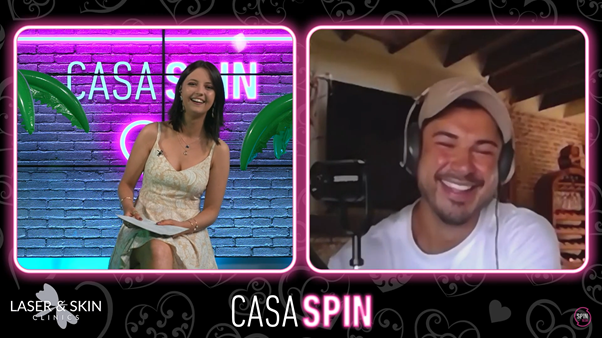 The topic came up after Anton gushed over 2021 contestant Lucinda who's been breaking hearts in the villa.
"I think [with] Lucinda, [Brad] did actually for the first time genuinely like someone."
"But how could you not? Wow. Wow... Lucinda like, that's not even a bit of me, that's all of me."
Tara asked if he's slid into her DMs yet and he revealed, "Not yet. I'll play it cool, wait 'til she's out."
"I'm hoping, I want to go in as a bombshell! Could you imagine? I think that is a great move."
"When someone from any of the old seasons, imagine just throwing them in. Be so good."
 

View this post on Instagram

 
Referring to himself, he said, "Especially the most pied Islander of all time."
"I'd go in as a bombshell and I'd get to choose and somehow I would still get pied!"
The gym owner is based in Dubai at the moment, but recently flew back to Scotland.
 

View this post on Instagram

 
However, on his way back home, he stopped off in Mallorca for a couple days, where Love Island is filmed.
Tara asked him if he knows anyone on the inside who could get him in the villa.
He replied, "Yeah, I've already tried."
Anton laughed, "I was like, 'Guys, I'm in Mallorca, any chance I could just pop over?'"
Tara asked, "What did you do? Like send an email?"
"No I got my management to do it."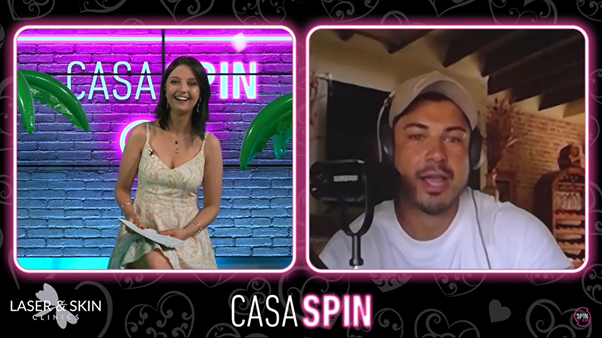 Tara joked that he doesn't have to send his own emails and he laughed, "Are you mad?"
"I just had a manicure!"
When asked if they got back to him, Anton admitted, "No... no..."
 

View this post on Instagram

 
The former Islander laughed at the idea that not only was he pied in the villa in 2019, but now he's been pied by producers.
"It doesn't get worse than that!" He laughed.
Watch the full episode of Casa SPIN here:
We would love to see Anton in the Love Island villa!
Casa SPIN with the Laser and Skin Clinic - experts in the field of aesthetics and body treatments.