Amber Gill and Anna Vakili are living together
Love Island winner Amber Gill reveals she's moved in with her co-star Anna Vakili.
The beautician split from Greg O'Shea over the weekend and it looks like Anna's giving her all the support she needs.
She says they've been, '[looking] after each other.'
Amber's ex and Love Island co-star Greg O'Shea announced their split on The Late Late Show over the weekend.
She revealed in an interview with Loose Women yesterday that she was disappointed that he called it quits.
Thankfully, she has her best friend Anna by her side 24/7 as she reveals they've just moved in together.
The former islander made an appearance at the 2019 TV Choice Awards last night.
According to MailOnline, Greg was supposed to be seated next to her but he didn't attend.
 

View this post on Instagram

 
She tells the publication that she stills speaks to a lot of the girls from the villa.
'A lot of the girls I still speak to, I'm living with Anna at the minute.'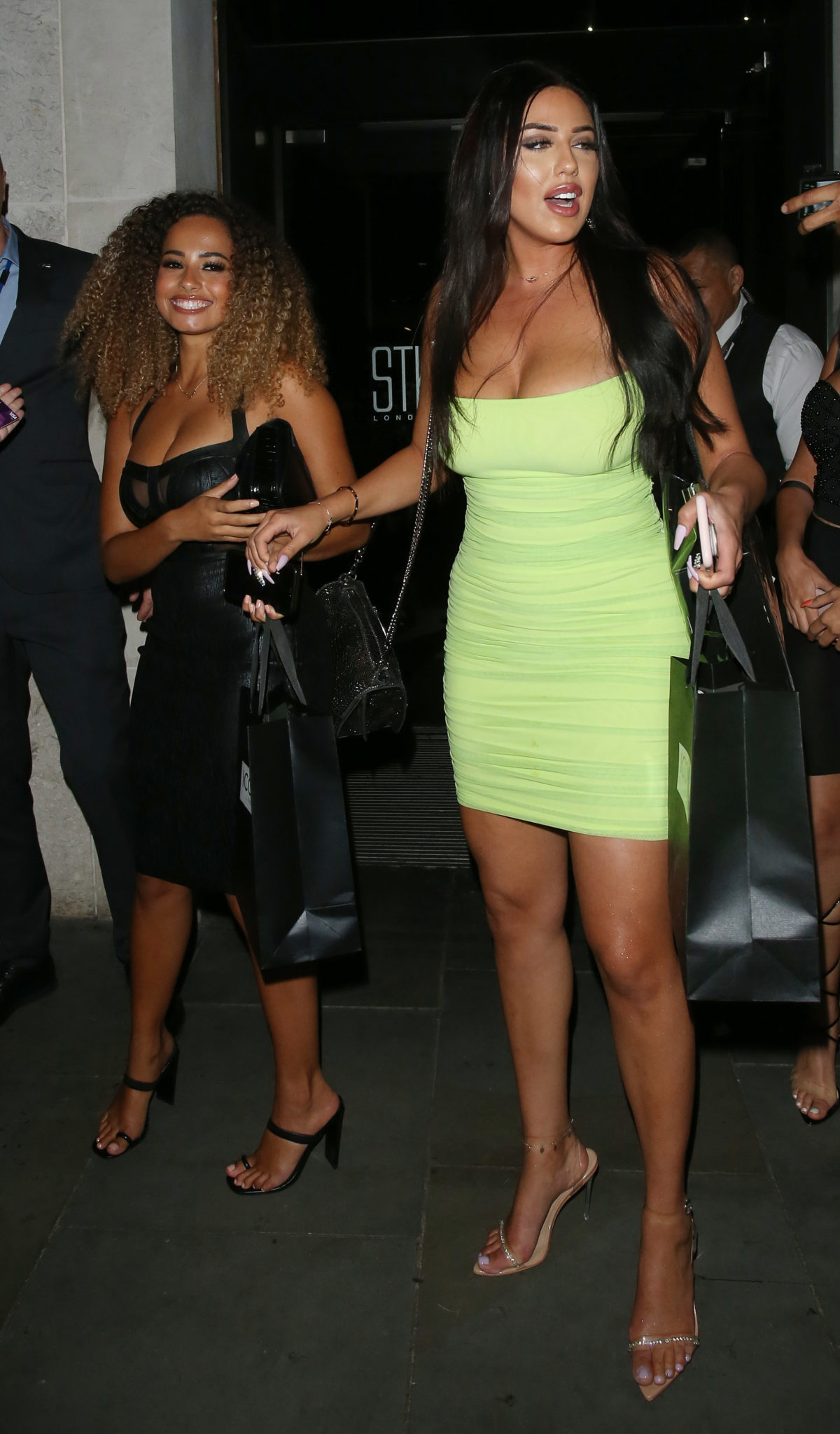 'She's quite good to live with because we've been in the villa we both suss each other out and look after each other.'
'I'm still speaking to people all the time. Yewande yeah, we're all so busy.'
Maura Higgins was also in attendance and she admits she's been giving Amber the space she needs.
'I'm actually going to see her on Thursday. I don't want to bombard her with messages.'
'She just needs time to herself right now but you know what she's such a strong independent women she'll be absolutely fine.'
Amber's overwhelmed by the support
Amber tells the publication that she's overwhelmed by the support she's received since leaving the villa.
'I think because I was there for so long I had no idea what I was coming out to...'
'So the amount of love and support I've received has been amazing.'
 

View this post on Instagram

 
'I think I went in the villa with about 4,000 Instagram followers then I came out with 2 million...'
'And now I've got 3 million and it's crazy and everyone recognises you, but I'm so happy.'
'It makes me happy that I'm making people happy.'
It's since been reported that Greg has lost 25,000 followers since the breakup.
Read more here.